Hello and welcome to the March edition of Back to Basics. Before I begin, the years 2008 to 2010 have already been covered here, and I strongly suggest reading it! While March 2011 may not have been filled with performances of comeback songs, Girls' Generation was busy nonetheless. Individual schedules, such as multiple magazine photoshoots and CF filmings, kept the girls occupied for the time being. More importantly, it was a month of careful and steadfast behind-the-scenes preparation in the transitional stretch to the members' Japanese promotions in April. In contrast, for the month of 2012, Girls' Generation resumed promotions in Japan, following the January release of the repackaged version of their first Japanese album.
2011: This has been our goal since last year, and we're so happy that we can have a nationwide tour in Japan. We're quite excited and nervous! -Girls' Generation
After Girls' Generation's successful debut in Japan just a year ago, not only was the soon-to-be release of a new single announced on March 7th, but Girls' Generation would also be having their first Japanese arena tour in two months' time. The cover image, which shows the girls clad in classy, vintage black outfits, of their third Japanese single, "MR. TAXI", was revealed along with the flurry of news. The double-A single would also include the Japanese version of "Run Devil Run". Fans clamored over the prospect of a new and original song, alternative to Girls' Generation's two previous Japanese singles, which were only remakes of their Korean hits. The anticipation alone was enough to leave anyone restless with excitement. However, the devastating earthquake that struck Japan on March 11th, coupled with the crippling tsunami, forced Girls' Generation to delay the release of their Japanese single, originally planned to be released on April 13th, and also pushed back their arena tour dates.
2012: We will work hard to make Korea known to more people through K-Pop. -Sunny
On March 13th, Girls' Generation released the music video for "Time Machine", a track which was included in the repackage of their first Japanese album. The music video portrays nine individual stories, which were later
explained
 in more detail through Girls' Generation's official Japanese mobile fansite, of each member reminiscing her past love.
Pieces and Fragments of March
2011
• Girls' Generation's official Japanese website opened on March 5th.
• Girls' Generation performed at the "MBC Korean Music Wave" on March 12th. Tiffany and Yuri emceed alongside 2PM's Nichkhun at the event.
• On March 14th, Seohyun and Yonghwa had their last filming for MBC's "We Got Married".
• Popular Korean actress Kim Ahjoong confessed on KBS2's Entertainment Tonight "Guerilla Date" that she would like to be Girls' Generation's 10th member.
• A practice video of Girls' Generation's "My Best Friend" surfaced online.
• Jessica made her fashion runway debut at the "2011/12 F/W Seoul Fashion Week" show inside the Seoul Exhibition and Trade Center on March 29th.
2012
• On the March 6th broadcast of SBS's "Strong Heart", Seohyun revealed that her members made her drink a "bomb shot" (a mixture of beer and hard liquor) after losing a game.
• On March 7th, Girls' Generation became honorary ambassadors for Gangnam-gu, Seoul.
• On March 8th, Girls' Generation's contract with Kwangdong Pharmacy to endorse the Vita500 vitamin drink ended.
• J.ESTINA, a brand the members endorsed for its handbags, held a fansign with Girls' Generation at the AK Mall in Suwon on March 11th.
• Taeyeon left a handwritten thank you message for her fans in her father's optical shop on March 14th.
• On March 18th, Seohyun attended a basketball game with Park Seungil, who is fighting Lou Gehrig's Disease.
• Rehearsal videos for Girls' Generation's "MR. TAXI" and "The Boys" were revealed online.
• Sooyoung was cast as Lee Euijin, the lead role in the medical drama, "The 3rd Hospital".
• Jessica made a cameo appearance in SHINee's music video for "Sherlock", which was released on March 22nd.
• On March 23rd, Girls' Generation performed at the "Twin Towers @Live 2012" concert. It was their first appearance in Malaysia.
• J'khyun, a hip-hop singer, released the song "Fantastic Soonkyu", a cover of Big Bang's "Fantastic Baby", for Sunny on March 25th.
• Taeyeon's OST track, titled "Missing You Like Crazy", for the MBC drama, "The King 2 Hearts", was released on March 28th.
• Yuri was chosen to become the new muse for cosmetics brand Mamonde.
• Sunny made her musical debut as Brenda in the South Korean production of "Catch Me If You Can" on March 31st.
Shows of the Month:
[SoShi Subs] SNSD – MR.TAXI PV
[SoShi Subs] MBC We Got Married S2 EP 76 – Seohyun & Yonghwa Cut [03.26.11]
– –
[SoShi Subs] SNSD – Time Machine PV
Member's Birthday Month: Taeyeon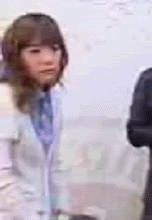 Written by: taengsoshi@soshified
Edited by: MoonSoshi9@soshified
Photos and gif by: Soshified Photo Gallery, taengoop
Have a news item that you think Soshified should know about? Leave us a tip or e-mail us at tip@soshified.com.
Follow us on Twitter – http://twitter.com/soshified – for the latest on Girls' Generation.