Videos
Girls' Generation Leaves Video Message for Tencent Concert
Girls' Generation recently filmed a video message for the upcoming Tencent Games concert in Seoul. The ladies are set to perform at the June 22nd event at 7:30 PM. The original video is available
here
.
Mnet Releases "Heart_a_tag" Episode Seven
This past week, Mnet shared various clips from the seventh episode of "Heart_a_tag"with Tiffany and Lee Cheolwoo. More clips can be found at Mnet's official YouTube channel. The full episode is available in Soshified's Video Downloads Section.
Trailers for "MAPS" Released
Trailers for the upcoming travel program, "MAPS", recently surfaced online. Yuri traveled to Jeju Island in late May to film for the show, which will be co-hosted by Korean radio personality Choi Kanghee. The program is set to air on O'live TV beginning June 28th.
Endorsements
Behind-the-Scenes Clips from "Summer Love" Revealed
Lee Minho (이민호)배우 이민호씨의 광고 촬영 현장을 깜짝 공개합니다! 촬영 현장에서 누구보다 밝은 웃음으로 보는 사람의 마음까지 따뜻하게 만들어주는 이민호씨~ 항상 여러분 곁에서 따뜻한 미소를 날려드릴거에요, 언제나 함께 걸어요 우리 : )

Posted by Starhaus Entertainment on Sunday, May 31, 2015
Starhaus Entertainment, the Korean agency representing Lee Minho, recently uploaded a behind-the-scenes video from Innisfree's "Summer Love" series onto its
Facebook
page. These clips also show Yoona in various scenes for the episodes released so far.
LI-NING Uploads New Video Featuring Jessica
This past week, LI-NING uploaded a new video featuring Jessica. The clip shows a behind-the-scenes look into Jessica's recent photoshoot for the brand.
Others
Sunny to Guest Star on Cooking Show "Please Take Care of My Refrigerator"
On June 1st, Sunny and INFINITE's Sungkyu took part in filming an episode of the JTBC variety program, "Please Take Care of My Refrigerator". The upcoming episode is set to feature the idols sharing the contents of their personal refrigerators. Although the exact date has not been disclosed, the episode is expected to air in late June. The show airs on Mondays at 9:40 PM KST.
Photos
Fashion Designer Maor Cohen Uploads Picture with Sunny
On June 3rd, LA-based fashion designer Maor Cohen posted a picture of himself with Sunny on his official Instagram. The designer wrote, "Amazing evening in Seoul Korea :) with @svnnynight @houseofpurple Love Korea!!"
Shin Kyoung Mee Instagrams Pictures Featuring Yuri and Tiffany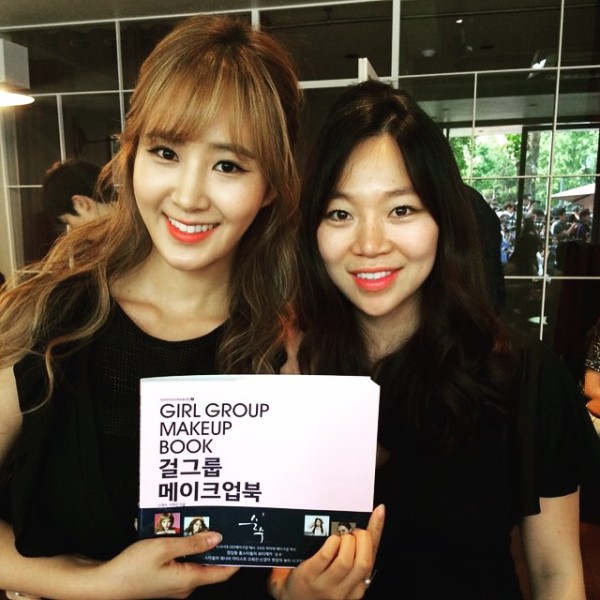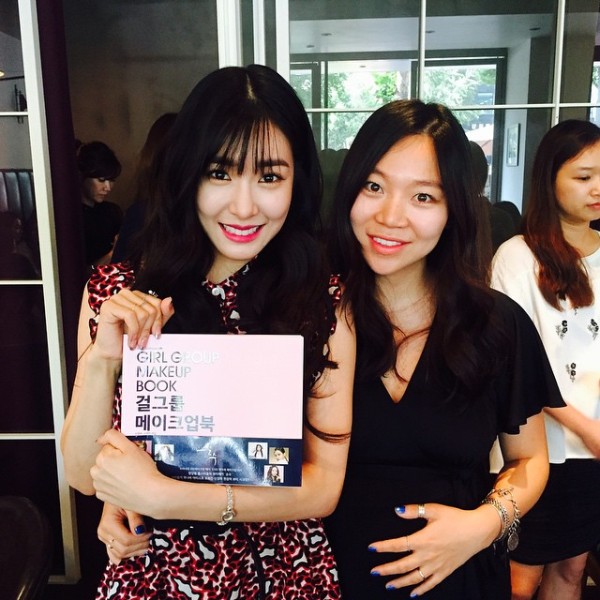 Korean makeup artist Shin Kyoungmee recently uploaded photos with Girls' Generation members Tiffany and Yuri to her official Instagram. The idols, who on June 2nd attended the Girl Group Makeup Book's release event, can be seen sporting copies of the volume in the pictures.
Hyoyeon Reveals New Photo for "Hyoyeon's One Million Likes"
On June 7th, Hyoyeon revealed a new photo for her upcoming variety show, "Hyoyeon's One Million Likes". The picture was uploaded onto the program's exclusive
Instagram account
.
Events
• 6/02: Tiffany and Yuri Attend "Actress Makeup Book" and "Girl Group Makeup Book" Release Event – Fantaken and Press Photos
• 6/06: Yuri, Sooyoung, Yoona, and Seohyun Attend SM Staff Wedding Party – Fantaken Photos
New Sets of Pictures
BLANC & ECLARE – Jessica (1)
Casio – Group (1)
"Elle" – Yoona (1)
"FM Date" – Sunny (1) (2) (3) (4)
"God of War Zhao Yun" – Yoona (1) (2)
"GRAZIA" – Tiffany (1)
"Heart_a_tag" – Tiffany (1) (2) (3) (4) (5)
Innisfree – Yoona (1) (2) (3) (4) (5)
LI-NING – Jessica (1)
Mixxo – Taeyeon (1); Tiffany, Seohyun (1); Taeyeon, Tiffany, Seohyun (1) (2) (3)
National Tax Service – Yoona (1)
"TOM GENTY" – Sooyoung (1)
SONE PLUS+ – Hyoyeon (1), Group (1)
Girls' Generation on Social Media
Taeyeon – Instagram
Jessica – Weibo and Instagram
Sunny – Instagram and Twitter
Tiffany – Instagram
Hyoyeon – Instagram and Weibo
Yuri – Instagram and Weibo
Sooyoung – Instagram and Weibo
Seohyun – Twitter and Instagram
SONE Picture/Video of the Week
Out of the many unique and talented artists in the SONE community, this fan has an especially distinctive style. Check out more artwork on
Instagram
.
If you have any pictures or videos you'd like to submit for SONE Picture/Video of the Week, please feel free to do so by sending them to the Soshified Writing Team at tip@soshified.com or posting at the official SONE Picture/Video of the Week thread.
Sources: Starhaus Entertainment@Facebook.com, entertain.naver.com, mcohendesigns@Instagram.com, skjjmh@Instagram.com 1, skjjmh@Instagram.com 2, Mnet@YouTube.com, tv.asiae.co.kr, jk kim@YouTube.com, LN9WTG@YouTube.com, ywwe no@YouTube.com, youku.com, ng hg@YouTube.com, jaylin_ty@Instagram.com, hy100mlike@Instagram.com
Written by: moonrise31@soshified, Faramir@soshified, kt9823@soshified
Have a news item that you think Soshified should know about? Leave us a tip or e-mail us at tip@soshified.com.
Follow us on Twitter – http://twitter.com/soshified – for the latest on Girls' Generation.