Videos
Choi Soojin Leaves Message for Sooyoung
On the November 13th episode of SBS's "Midnight TV Entertainment", Sooyoung's sister, Choi Soojin, appeared for an interview. She left a message for Sooyoung saying, "It's an honor and I'm happy to be in an interview with the show that you are MCing. Work hard and send lots of love and happiness to the viewers. Fighting!" As Soojin was teary-eyed, Sooyoung, while also dabbing her own tears away, responded by saying, "Why is she crying?" She explained that she feels that there are gaps and longing between the two of them because of their schedules.
KBS Airs Teaser of "Prime Minister and I"
KBS recently aired a video teaser for the upcoming drama, "Prime Minister and I". Yoona is briefly seen in the footage playing her role as a reporter. Girls' Generation's official Twitter account also
tweeted
about the short clip. The official upload may be unavailable in certain countries, so enjoy the fan-uploaded video above.
SK Telecom LTE Reveals Behind-the-Scenes Video
SK Telecom LTE recently revealed a behind-the-scenes video of Yoona filming a data commercial with her fellow SM Entertainment artists, f(x)'s Sulli and EXO. All the artists were having fun and dancing happily to the beat.
Endorsements
Girls' Generation Promotes Lotte Department Store
Girls' Generation's members Taeyeon, Yuri, Sooyoung, and Yoona were featured in Lotte Department Store's latest electronic catalog. Yoona, dressed in winter clothes, is seen above and on the cover of the five-page catalog containing various winter clothing and sale events.
Sooyoung to Attend "DOUBLE-M Styling Talk Concert"
Sooyoung is set to attend the DOUBLE-M "Styling Talk Concert" at Kyunghee University on November 27th. Sooyoung will talk to fellow students about the "Real-Way Look". Special gifts will also be given out during the event.
Others
Hyoyeon and Yoona Appear in "Vogue Korea"
Hyoyeon and Yoona were listed in the 
November issue
 of "Vogue Korea" as one of the "Made in Korea" beauty queens, along with Kim Taehee, Song Hyekyo, and various other celebrities. In the article, Hyoyeon was specially highlighted for her popularity in Europe.
Girls' Generation Mentioned in the "Washington Post"
Girls' Generation was recently featured in the "Washington Post", a well-known publication in the U.S., alongside other K-Pop peers such as PSY and Infinite. The nine ladies were named as one of the Korean pop groups to watch, and the article specifically chose "Run Devil Run" as the hit song to listen to. Thanks to ninja417 for sending in the tip and scans.
Girls' Generation Featured in Billboard.com Article
After the girls' success at the YouTube Music Awards, Billboard.com posted an article on the "Top 5 Girls' Generation Music Videos Fans of 'I Got A Boy' Should Watch". Included on the list were "Gee", "Genie", "Oh!", "Hoot", and "The Boys", with some of the Japanese music videos, including "Bad Girl", "MR. TAXI", and "All My Love Is For You", as honorable mentions. Thanks to TifSicTaeSun for the tip.
Photos
Yoona Prepares Gifts for Staff of "Prime Minister and I"
A photo album was added on Girls' Generation's
Facebook page
with pictures of gifts that Yoona had prepared. The surprise gifts were for the staff of the drama "Prime Minister and I". The pictures show candies and Yoona's written notes.
Actor Lee Jonghyuk Tweets a Picture of Himself with Sooyoung and Choi Soojin
Actor Lee Jonghyuk recently tweeted a picture of himself with Sooyoung and Sooyoung's sister, Choi Soojin. Lee Jonghyuk and Choi Soojin are currently starring in the musical "Le Passe Muraille" together. Sooyoung, who previously starred in the drama "Dating Agency; Cyrano" with Lee Jonghyuk, went to support her sister at her musical.
Photo of Sunny and Tiffany at "Coreanos Kitchen" Revealed on Facebook
Sunny and Tiffany recently ate at "Coreanos Kitchen". The owner posted the picture on the restaurant's Facebook page and said, "So. Nyuh. Shi Dae. SoShi Tiffany and Sunny, did you enjoy the strawberry cookie pizza? Thank you for the selca! Girls' Generation Tiffany and Sunny! Thank you for coming back to try our new menu items!"
miss A's Min Posts a Photo of Herself with Hyoyeon on Instagram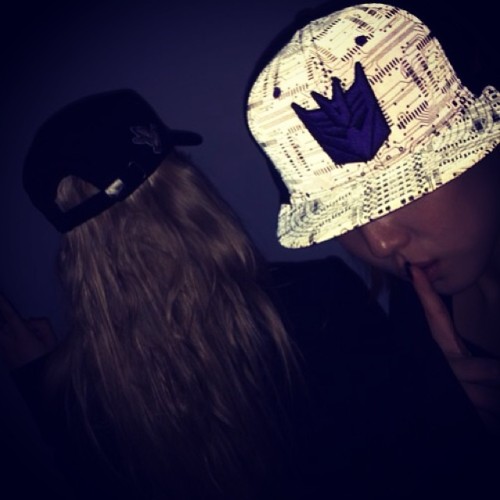 miss A's Min and Hyoyeon's friendship is on display again through Min's Instagram. In the photo, Hyoyeon, who can be seen wearing a black cap over her golden blonde hair, has her back turned to the camera. Min, who is facing the camera, has a finger to her lips.
Girls' Generation Travels Abroad and Back
• 11/10: Left Hong Kong International Airport for Incheon International Airport – Fantaken Photos
• 11/10: Arrived at Incheon International Airport – Fantaken Photos
Events
• 11/10: 2013 Girls' Generation World Tour 'Girls & Peace' in Hong Kong – Fantaken Photos
• 11/11: "No Breathing" CGV Stage Greeting – Fantaken Photos
• 11/11: Isabel Marant and H&M Collaboration Collection – Fantaken and News Photos
• 11/12: LG Fansign Event – Fantaken and News Photos
New Sets of Pictures
B-ing – Taeyeon (1)
CASIO "Sheen" – Jessica (1)
"Choc" Magazine November 2013 Issue – Yoona (1)
"Passionate Love" – Seohyun (1)
"Prime Minister and I" – Yoona (1)
SOUP – Jessica (1)
Girls' Generation on Social Media
Taeyeon – Instagram
Jessica – Weibo
Sunny – Instagram and Twitter
Hyoyeon – Instagram
Yuri – Instagram
Seohyun – Twitter
SONE Picture/Video of the Week
When the short version of Girls' Generation's "Beep Beep" music video first came out, this SONE posted an adorable fanart of Sunny from the video. The picture includes everything from the cartoon-ish effects to the pink phone prop.
If you have any pictures or videos you'd like to submit for SONE Picture/Video of the Week, please feel free to do so by sending them to the Soshified Writing Team at tip@soshified.com or posting at the official SONE Picture/Video of the Week thread.
Sources: GirlsGeneration@Facebook.com, hyungwel555@YouTube.com, GirlsGeneration@Twitter.com, entertainmentSBS@YouTube.com, actorjonghyuk@Twitter.com, Coreanos Kitchen's Facebook, Double-M Facebook Page, therealminnn@Instagram, "Washington Post", SKTelecom@Youtube.com, billboard.com, Sosiz
Written by: SwedishS1@soshified, kt9823@soshified, ColdShadow@soshified, happyg@soshified, Akino_Makoto@soshified, dandan87@soshified, moonrise31@soshified
Contributor: ch0sshi@soshified, minigiglo@soshified
Edited by: Taengo932@soshified
Have a news item that you think Soshified should know about? Leave us a tip or e-mail us at tip@soshified.com.
Follow us on Twitter – http://twitter.com/soshified – for the latest on Girls' Generation.