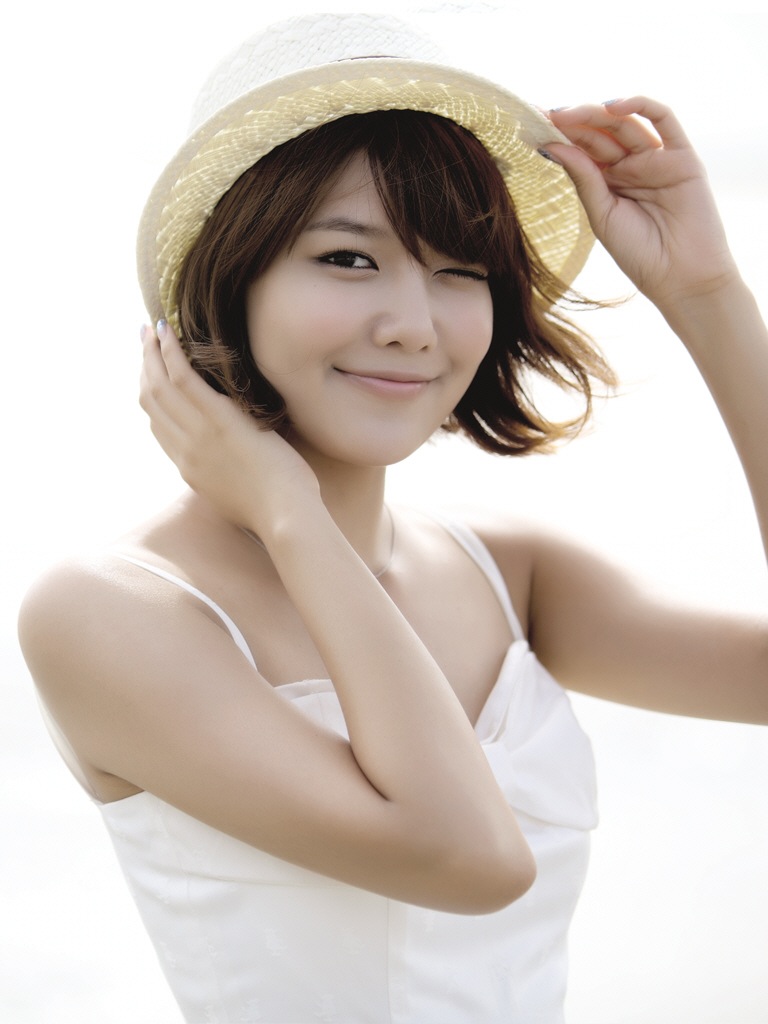 February 10th, one year more,
but still so young at twenty-four.
Happy birthday Cheerful Princess,
Choi Sooyoung, mi amor.
"Sooyoung has a big role in Girls' Generation", they say.
In charge of height, legs lead the way.
Only you have that magic technique,
causing nosebleeds, like with "Sway".
Happy birthday dear Shikshin!
For a present, fried chicken,
Pizza Hut, a donut,
and even a kitchen.
Just kidding! Not really,
but we know your love of food clearly.
It's just one of your endearing traits
that we all love so dearly.
Our jaws hit the floor
when you model, like for Dior.
What in the world can we say?
You're the one we all adore.
A gorgeous model with great passion,
"You're so pretty!", our reaction.
You still make our hearts flutter,
even when it's high fashion.
AYO SONE! AYO GG!
Sooyoung's stamp of personality.
Just the start of your mark
on the great "IGAB".
"Baby Maybe" and "How Great Is Your Love" tell
that you're a composer who will excel,
Sooyoung, you're not just an idol,
but an artist as well.
Euijin! Are you really OK?
Tears fell every Wednesday and Thursday.
"The 3rd Hospital" is a start
to roles that could win awards one day.
Sooyoung, an MC with a twist.
Aegyo on Hanbam just cannot be missed.
Your cuteness is unique,
often calling for a fist.
It's admirable, your charity,
your good nature, and your piety.
We will hope for the best for
Korea Retinitis Pigmentosa Society.
Your heart is so kind
to care so much for the blind.
A cause dear to a loving daughter.
A cause to get behind.
It's a fitting nickname, Cheerful Princess,
at once adorable and pure finesse.
Heart of gold, brilliant smile,
grace and class in excess.
But that's who we love,
Sooyoung, who we are in awe of.
Pretty, talented, cute, funny,
she's all of the above.
We're on the Soshi Express together.
SONE will cheer for your every endeavor.
We're proud of you, Choi Sooyoung.
Let's go on together forever
Image Sources: Soshified Photo Gallery, tvN, KRPS
Written by: MoonSoshi9@soshified
Edited by: moonrise31@soshified, taengsoshi@soshified