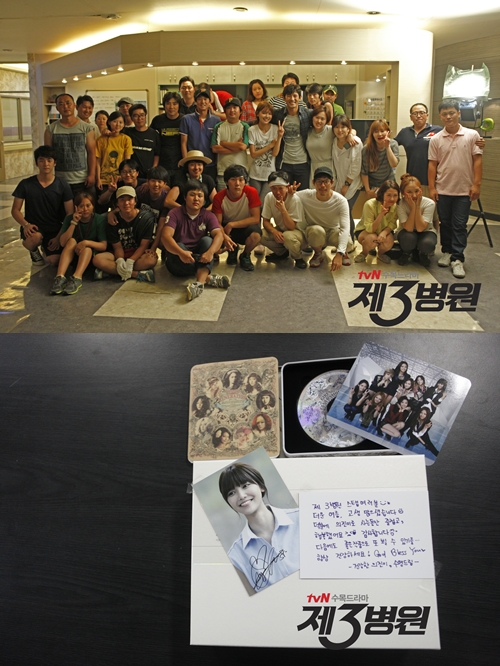 Sooyoung recently finished filming her last scene for the upcoming tvN drama "The 3rd Hospital". She has been filming for five months since March of this year.
On her last day as Lee Euijin, the character that Sooyoung plays, the filming set transformed into a sea of tears. As soon as the director yelled "cut" and her acting came to an end, Oh Jiho, the actor who plays Seunghyun and who Sooyoung has the most scenes with, brought out a cake to celebrate Sooyoung's last day of shooting.
Admist the warm applause and cheers, Sooyoung blew out the candles and finally burst into tears that she had been trying to hold in. She shared her thoughts on her last day of filming, and the staff and crew also teared up when they felt her sincerity.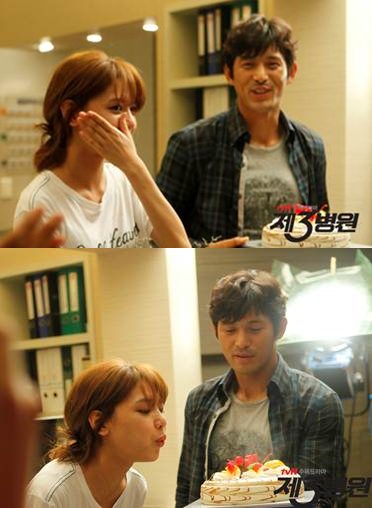 Afterwards, Sooyoung passed out handwritten letters and signed Girls' Generation CDs to over one hundred staff members. She also gifted them whitening makeup because she felt that the staff had suffered through many outdoor filming scenes.
The staff, sad from having to part ways with Sooyoung's considerate nature and her exceptional ability to always lift the mood of people around her, threw a party for her, despite the all-night filming they faced that night.
"The 3rd Hospital" is the first medical drama based on eastern medicine and is set to air on September 5th.
Sources: Reviewstar, bnt News
Translated by: taengbear@soshified, minigiglo@soshified
Edited by: taengsoshi@soshified, bhost909@soshified, michaelroni@soshified
Have a news item that you think Soshified should know about? Leave us a tip or e-mail us at tip@soshified.com. Follow us on Twitter: http://twitter.com/soshified for the latest on Girls' Generation.