Videos
"High Cut" Releases Behind-the-Scenes Footage of Girls' Generation's Photoshoot
Behind-the-scenes footage from Girls' Generation's photoshoot for "High Cut" magazine was released. In the video, the girls are seen preparing for each shot while also joking around with one another. Pictures from this photoshoot can be found in Soshified's Photos Section, and an interview with Girls' Generation in this issue of "High Cut" can be found here.
Taeyeon, Tiffany, and Seohyun Show Support for Korea's Soccer Team and Park Tae-Hwan
Girls' Generation continues to show their support for Korea's Olympic athletes by leaving short video messages. In this clip, Taeyeon, Tiffany, and Seohyun show their support for Korea's soccer team and Park Tae-Hwan, who is a member of the South Korean Olympic swim team. In the second clip, Tiffany leaves an individual message of encouragement for the Olympian swimmer.
Teaser for "The 3rd Hospital" Released
On August 2nd, tvN uploaded a teaser video for Sooyoung's upcoming drama, "The 3rd Hospital". The first episode will be aired on the 5th of September, and a profile for Sooyoung's character can be found here.
Endorsements
Yoona and Lee Minho Significantly Increase Eider Sales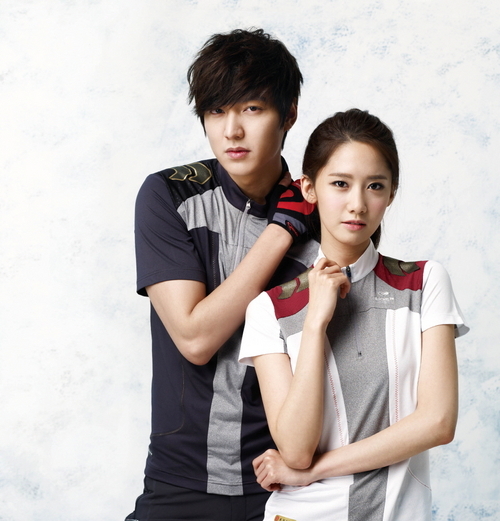 Yoona and Lee Minho's endorsement of Eider's outdoor wear products have boosted the company's sales by 200%. Eider staff commented that the two models are well-known to various age groups, thus making their advertisement for the company a huge success. For example, Eider released a women's jacket in late February and sold 93% of those jackets just forty days later. The staff named this phenomenon the "Yoona Effect".
Mamonde Releases New Advertisement Featuring Yuri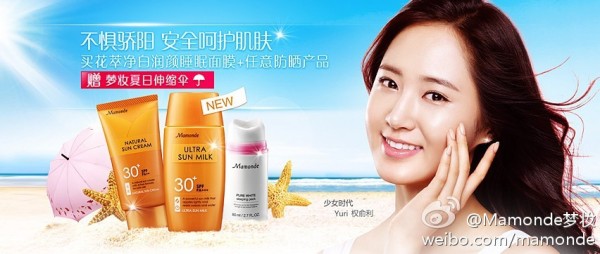 Mamonde released a new advertisement for the summer season featuring Yuri. Yuri is promoting products to beat the heat so customers can enjoy summer at the beach.
Others
Jessica Attends Bobbi Brown Opening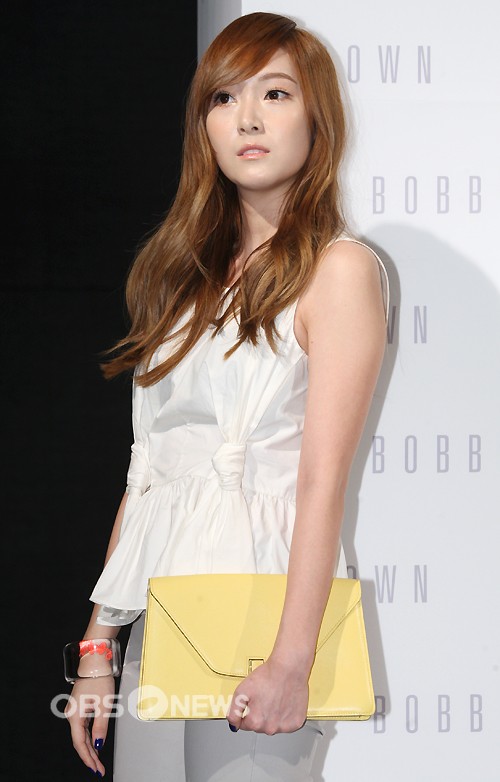 On August 1st, Jessica attended an opening event for popular brand "Bobbi Brown". Jessica attended the cosmetic company's special event wearing a simple, yet fashionable white blouse and gray pants. To view more pictures from the event, check out Soshified's Photos Section.
Sooyoung Attends tvN's "Comedy Big League Season 3"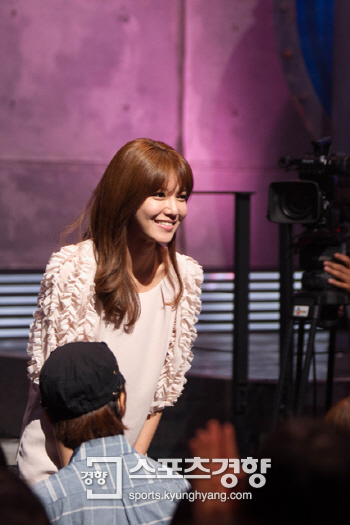 Sooyoung recently attended tvN's "Comedy Big League Season 3". She not only was part of the audience, but was on set and took a few photos with the cast. tvN is also the network which will air Sooyoung's drama, "The 3rd Hospital". Check out the rest of the photos in Soshified's Photos Section.
Photos
Gina Lee Tweets a Photo of Herself with Seohyun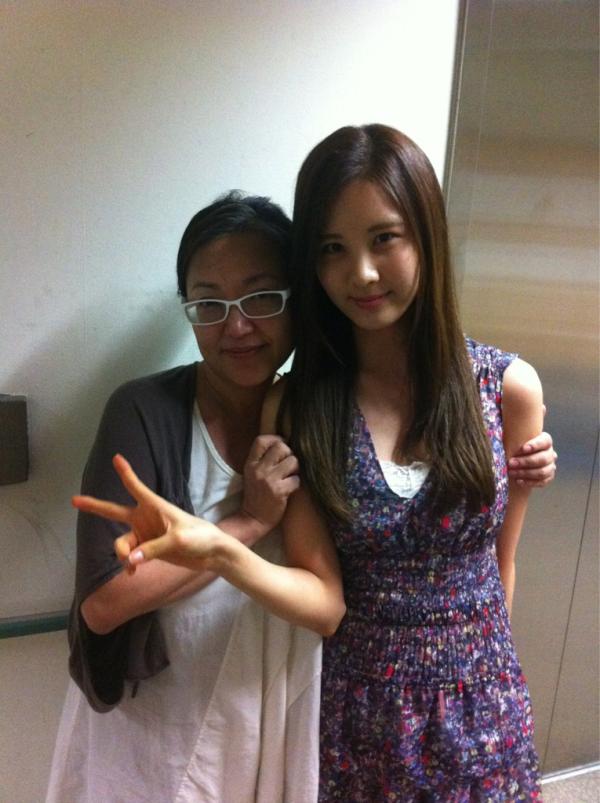 Gina Lee, a famous musical director, recently tweeted a picture that she took of herself with Seohyun. The message accompanying the photo says, "ta-da~~ who is this beautiful lady?"
Yuri Voted as Female Celebrity with Most Anticipated Bikini Body
Yuri was voted as the female celebrity with the most anticipated bikini body. The survey was conducted by the beachwear brand, The Beach Shop. Out of a total of 1,200, Yuri received 364 (30.6%) of the votes.
Cheer Thikumporn Tweets a Photo of Herself with Tiffany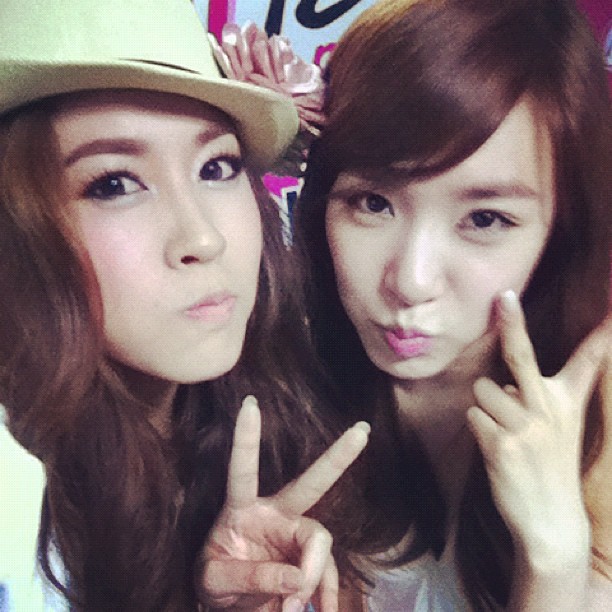 Cheer Thikumporn, an actress from Thailand who is also a fan of Girls' Generation, recently tweeted a selca that she took with Tiffany. Along with the picture, she also posted a brief message wishing Tiffany a happy birthday.
Japan Mobile Fansite Shares a Picture of Seohyun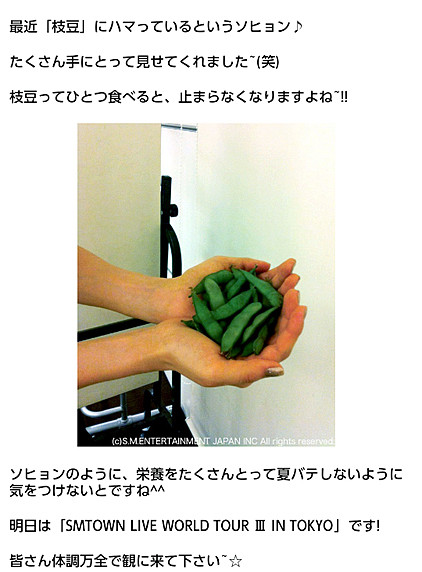 A staff member of Girls' Generation's Japanese mobile fansite recently uploaded a picture of Seohyun, who's seen holding a handful of edamame. Seohyun is showing off her healthy snacks to the staff members to stay healthy in the summer heat. The full translated message can be found in Soshified's Translated Goodies Section.
New Sets of Pictures
Japanese Mobile Fansite Pictures – Taeyeon, Jessica1, Jessica2, Tiffany1, Tiffany2, Hyoyeon, Yuri, Yoona1, Yoona2, Seohyun1, Seohyun2, Group
LG Cinema 3D TV – Taeyeon, Jessica, Sunny, Tiffany, Hyoyeon, Yuri, Sooyoung, Yoona, Seohyun, Group1, Group2
SONE Picture/Video of the Week
With Girls' Generation's fifth anniversary this past weekend, many SONEs have been working on various projects to commemorate the momentous occasion. This video (exactly nine minutes long) does an amazing job of retelling the girls' story, from their debut with "Into the New World" to the phase people are now calling "Global Generation". This video covers their hardships, their successes, and everything in between, expertly weaving together clips, songs, and text to leave an unforgettable impact on its audience.
If you have any pictures or videos you'd like to submit for SONE Picture/Video of the Week, please feel free to do so by sending them to the Soshified Writing Team at tip@soshified.com or posting at the official SONE Picture/Video of the Week thread.
Sources: Yurui86@YouTube.com, withsosiz9dot5@YouTube.com, sunshine080507@ Twitter.com 1, sunshine080507@ Twitter.com 2, sunshine080507@ Twitter.com 3, KUSH1205@twipple.com, apiwen@YouTube.com, Sosiz.net, hankooki.com, OBSNews, ginasam@Twitter.com, reviewstar, CJENMDRAMA@YouTube.com, CheerNy@Twitter.com, LOOK Facebook, yuldori801@YouTube.com, Mamonde@Weibo.com, sports.khan.co.kr
Written by: kt9823@soshified, moonrise31@soshified, taengsoshi@soshified
Contributors: dongie@soshified, ch0sshi@soshified, SeraphKY@soshified
Have a news item that you think Soshified should know about? Leave us a tip or e-mail us at tip@soshified.com. Follow us on Twitter: http://twitter.com/soshified for the latest on Girls' Generation.