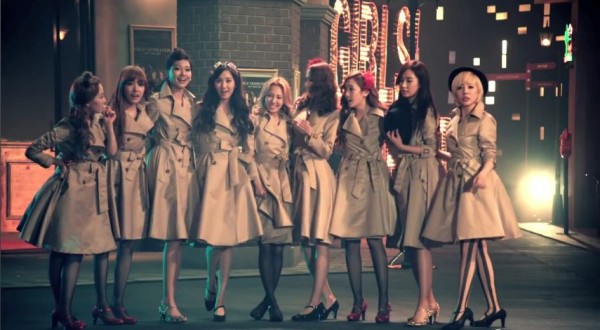 In a recent report from Tower Records, it was revealed that in the first week of release, Girls' Generation's "PAPARAZZI" demonstrated a strong presence and was ranked first on the Tower Records "Daily Singles" chart for the entire duration of June 25th to July 1st.


On June 30th and July 2nd, "PAPARAZZI" successfully managed to rank first on Oricon's "Daily Singles" chart, showing an improvement after it originally settled at the second spot on June 27th.

Additionally, "PAPARAZZI" was ranked second on Oricon's "Weekly Singles" chart for its first week of June 25th to July 1st. "PAPARAZZI"'s approximate sales of 92,000 units exceeded the sales of "Genie" and "Gee" on their first week, which were 45,000 units and 66,000 units respectively, displaying Girls' Generation's ever-increasing popularity in Japan.
You can purchase the different versions of "PAPARAZZI" at the following links:
Special edition limited first press:
CDJapan, HMV, Universal Music, or YesAsia
Regular CD and DVD edition:
CDJapan, HMV, Universal Music, or YesAsia
Regular CD edition:
CDJapan, HMV, Universal Music, or YesAsia
Sources: Oricon1, Oricon2, Oricon3, TOWER_Info@twitter.com
Written by: Best Served Soup@soshified
Edited by: MoonSoshi9@soshified
Contributors: SeraphKY@soshified, arghninja@soshified