Videos
STYLE LOG Reports on Girls' Generation's Perfume "Girl" Launch Event
At the launch event for Girls' Generation's "Girl" perfume, Style Log asked the girls what the perfume is like. The perfume was made by Gerard Anthony and comes in three scents, which are Lily Magnolia, Wisteria, and Delphinium.
LG Cinema Releases New CF for 3D Smart TV Featuring Girls' Generation
LG recently released a new set of CFs featuring Girls' Generation alongside Choi Hyojong. The girls are wearing stunningly beautiful dresses, ensuring that everyone is paying attention to them and not much else.
Sooyoung, Yoona, and Seohyun Leave a Short Message for Japanese Fans to Promote "I AM"
Sooyoung, Yoona, and Seohyun record a short, but cute message for Japanese fans, endorsing the new SM movie "I AM". The girls thank everyone for watching the movie, and urge anyone who hasn't seen it to go watch it soon. They also thank the fans for all their love and support.
Endorsements
Innisfree Shares a New Photo of Yoona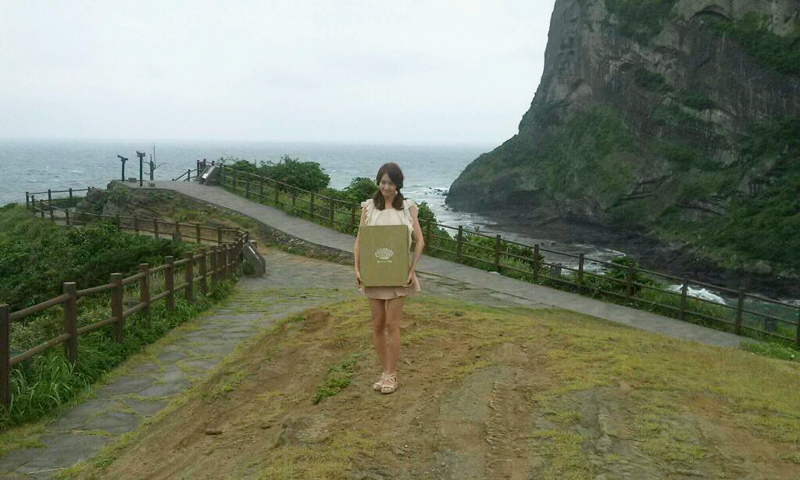 The official Twitter account for Innisfree tweeted the above photo of Yoona and revealed that Yoona traveled to Jeju to film a new CF. The message read, "Innisfree's Muse: Yoona is filming a volcanic pore (cleansing) mask on Cheongjeong Island in Jeju."
Others
Girls' Generation Voted as Best Performance Group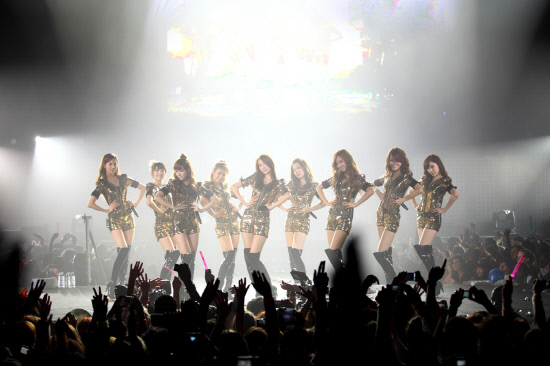 Girls' Generation was recently voted as the best performance group in a survey by a Japanese mobile music service, which released its results on June 18th. Fellow Korean girl group Kara received fourth place.
Taeyeon, Tiffany, Sooyoung, and Seohyun Appear in "Oh Boy!" Magazine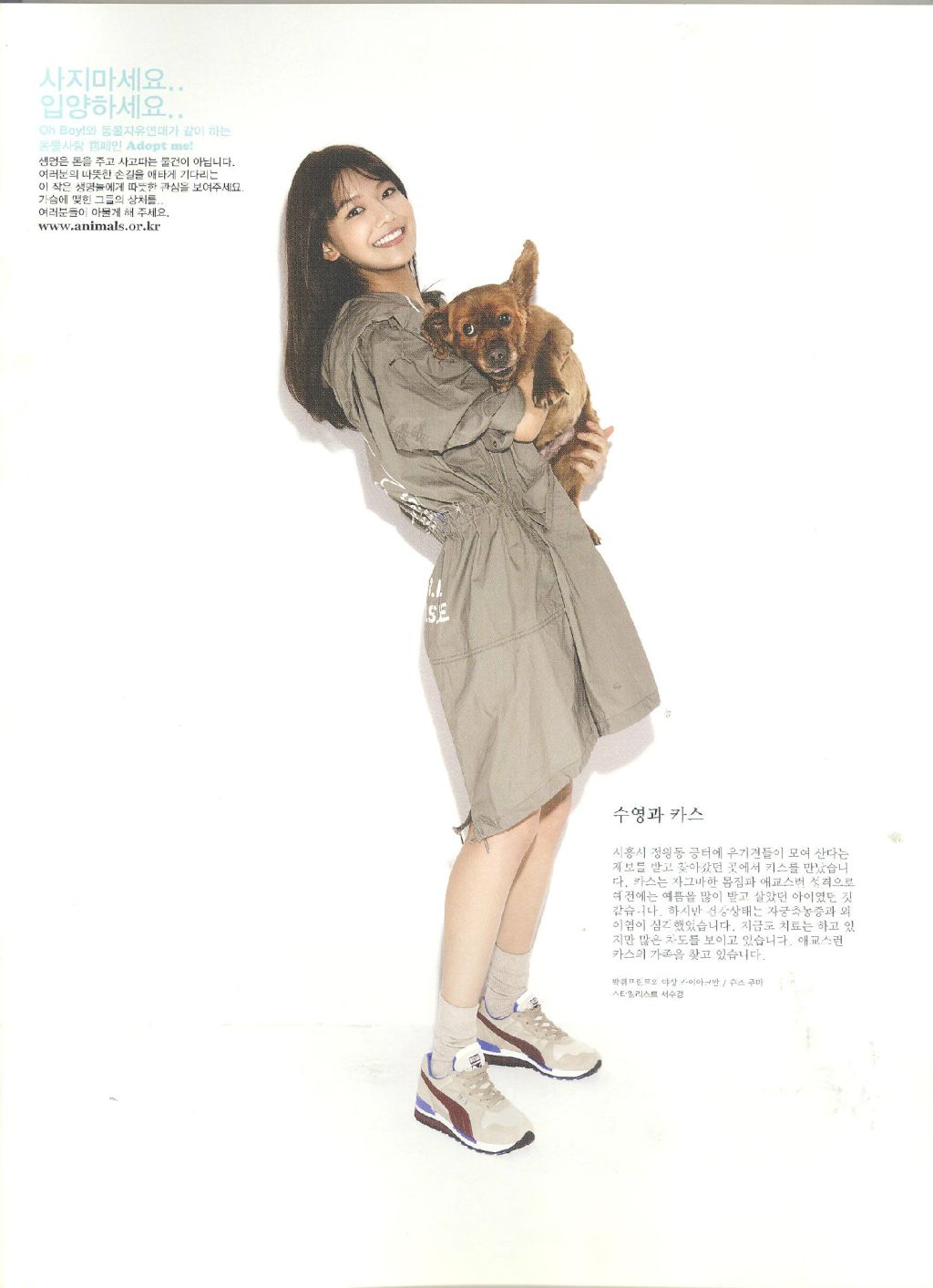 Taeyeon, Tiffany, Sooyoung, and Seohyun appear in "Oh Boy!" magazine, which recently featured Sooyoung in its May issue. This most recent issue featured Sooyoung posing with an animal after being selected as the face of the animal welfare campaign, "Adopt Me!" You can check out photos of Taeyeon, Tiffany, Sooyoung, and Seohyun in "Oh Boy!" magazine here, here, and here in Soshified's Photos Section.
Girls' Generation Listed as Style Icons in Singapore Fashion Magazine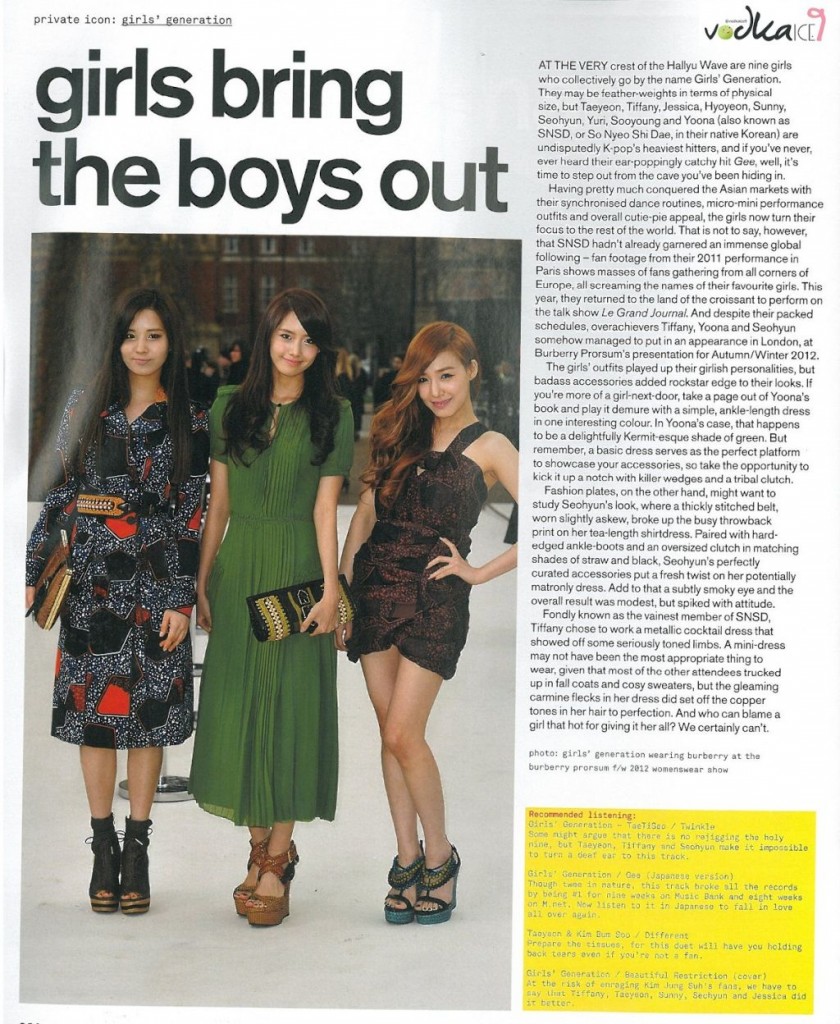 The Singapore edition of style and culture magazine Nylon selected Girls' Generation as one of their eleven icons of fashion. The article talked about their achievements over the past few years, as well as an analysis of their outfits for their London appearance at Burberry Prorsum Autumn/Winter 2012's presentation. The article also included a few recommended listens for those new to Girls' Generation.
Girls' Generation Featured in Malaysian Newspaper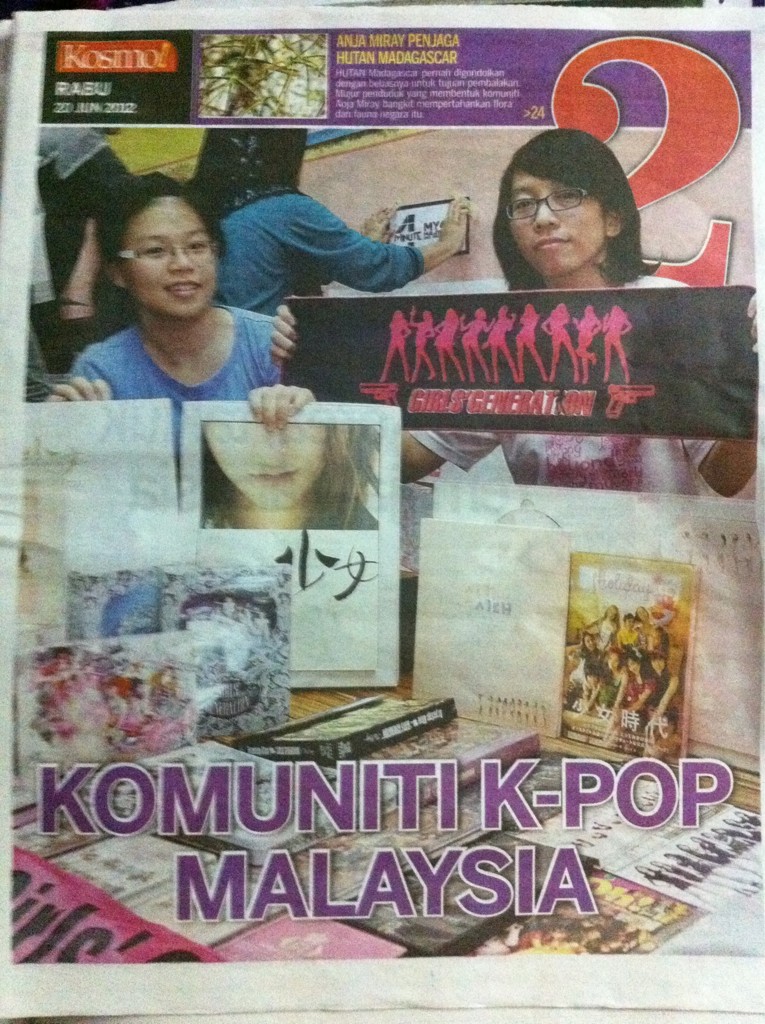 Girls' Generation fans and their merchandise were featured on the cover page for a newspaper pull-out on how K-pop has caught the attention of youth in Malaysia, resulting in a community of K-pop lovers. Also inside the pull-out was information about fans of other groups, and their respective merchandise.
Taeyeon and Tiffany Attend 'I AM' Press Screening Event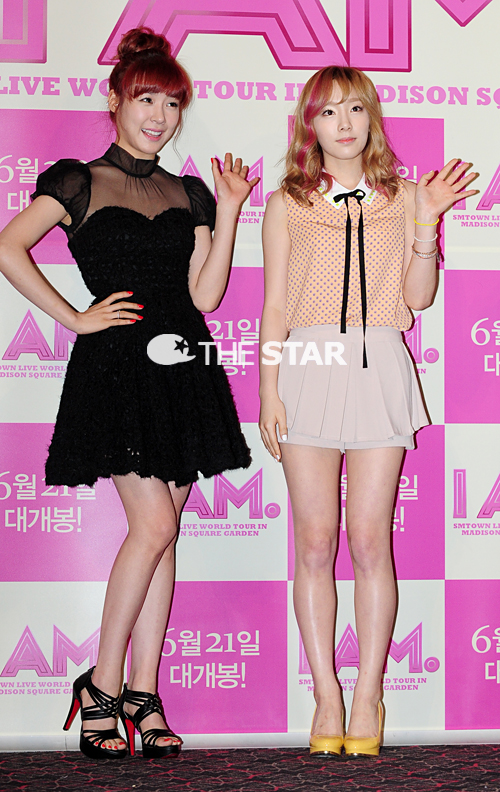 On June 18th, Taeyeon and Tiffany attended a press screening for "I AM", a documentary showing the trainee days and daily lives of SM Entertainment's artists. "I AM" was recently released in Korea on June 21st. More photos of Taeyeon and Tiffany at the "I AM" press premiere can be found in
Soshified's Photos Section
.
"Ad Age" Covers K-Pop and Girls' Generation
The website for "Ad Age", a magazine distributed all over the world, recently covered the rise in popularity of Korean pop. The feature mentioned Girls' Generation and discussed Girls' Generation's recent performance of "The Boys" on "Late Show with David Letterman". You can check out the entire feature here.
Girls' Generation Voted Best Female Group to Represent Korea Among Idols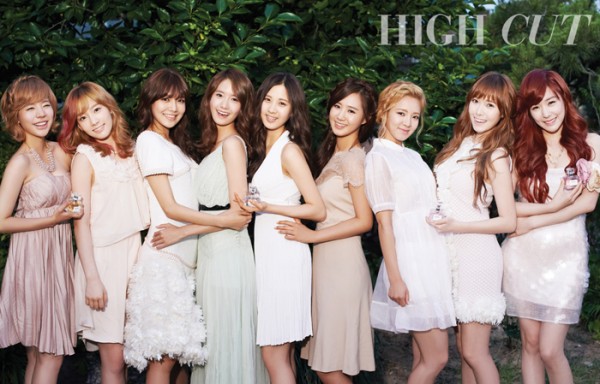 In a recent poll conducted by Sports Seoul, they asked many idols which female group best represented Korea, and Girls' Generation received 77.31% of all the votes, securing first place in the poll. In a similar poll, Girls' Generation's Yoona got the top spot for having facial features other idols are most envious of. Taeyeon also got third place in the same poll.
Seohyun Attends 2012 Yeosu Expo as an Ambassador for the UN
On June 20th, Seohyun attended the 2012 Yeosu Expo as an ambassador for the United Nations portion of the expo. Seohyun also toured the exhibit and participated in a small signing event. Photos of the event can be found on Soshified
here
.
Girls' Generation Featured in "Yes!!Magazine"
Girls' Generation was recently featured in "Yes!! Magazine", which talked briefly about their upcoming performance at "
K-POP Nation Concert in Macao 2012
", which is being held on July 2nd. The magazine also talked about the new Japanese single "Paparazzi". The article can be found
here
. Thanks to conichiwa for the tip.
Girls' Generation Appear in April 2012 edition of "TKM Magazine"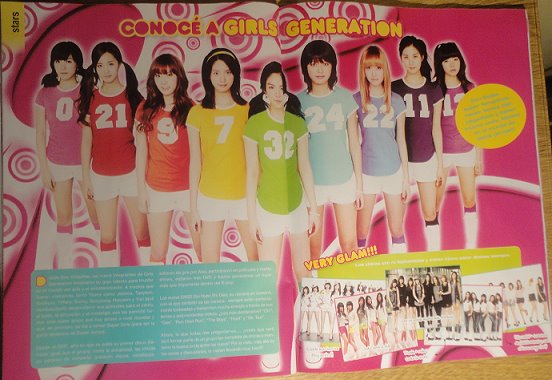 "Global Generation" is still in effect as Girls' Generation appeared in an Argentinian magazine called "TKM Magazine". The magazine compliments the girls, and also calls them "very glamorous". Thanks to pierina for sending in the tip.
SONEs Make an Appearance on "O Music Awards" Blog
The "O Music Awards" is a new show from Viacom that is dedicated to highlighting achievements in the digital music realm. Their
blog
has recently featured a video of SONEs and their love for Girls' Generation, which has earned SONEs a spot to possibly win the "Fan Army FTW" category. Thanks to ninja417 for the tip.
Photos
Park Jiwoo Shares a Photo of Hyoyeon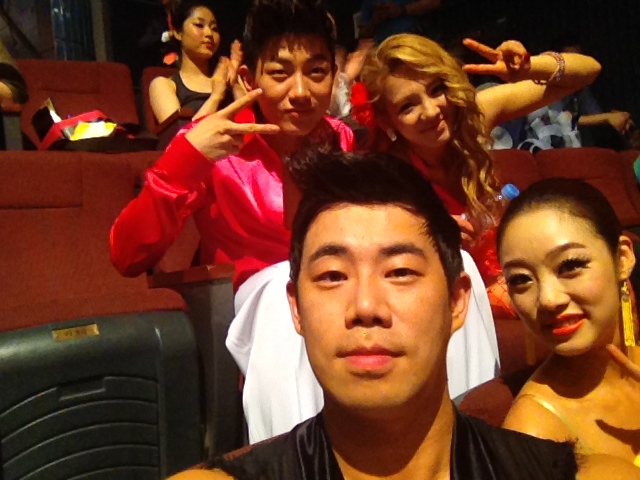 Dancer Park Jiwoo recently
tweeted
another photo of himself and Hyoyeon on the set of "Dancing with the Stars II". The photo was taken after performing the Samba, the dance style of the week, and Hyoyeon can be seen smiling for the camera next to her partner Kim Hyungsuk.
New Sets of Pictures
Love Rain – Yoona, Yoona1, Yoona2, Yoona3, Yoona4, Yoona5, Yoona6, Yoona7, Yoona8
Yakult (Diet "LOOK") – Tiffany, Yuri, Yoona
SONE Picture/Video of the Week
While everyone was waiting patiently for the Japanese single "Paparazzi" to come out, Endo Generation, a group dedicated to doing dance covers of Girls' Generation songs, released their cover of Girls' Generation – TTS's "Twinkle". Despite the original only being a three member group, Endo Generation decided to include parts for the background dancers as well, so you can see the full routine. The group members execute the choreography with impeccable precision, and the outfits also help bring out a professional but fun charm to the cover.
If you have any pictures or videos you'd like to submit for SONE Picture/Video of the Week, please feel free to do so by sending them to the Soshified Writing Team at tip@soshified.com or posting at the official SONE Picture/Video of the Week thread
Sources: camed, Diet Look, revu, ecoinnisfree@Twitter.com, Jaypjw@Twitter.com, kai_aakmann@Twitter.com, Sports Chosun, vodkaice9@twitter.com, BestServedSoup@twitter.com, High Cut, Ad Age, SportsSeoul via daum.net, cntlu04@youtube.com, soneHD@youtube.com, iheartsooyoung2@youtube.com, ENDOGENERATION@youtube.com, O Music Awards Blog
Written by: bhost909@soshified, nicholys@soshified, SeraphKY@soshified
Edited by: michaelroni@soshified
Contributors: oniontaker@soshified, SNSDDani@soshified, minigiglo@soshified, BestServedSoup@soshified, typicalharu@soshified
Have a news item that you think Soshified should know about? Leave us a tip or e-mail us at tip@soshified.com.
Follow us on Twitter: http://twitter.com/soshified for the latest on Girls' Generation.