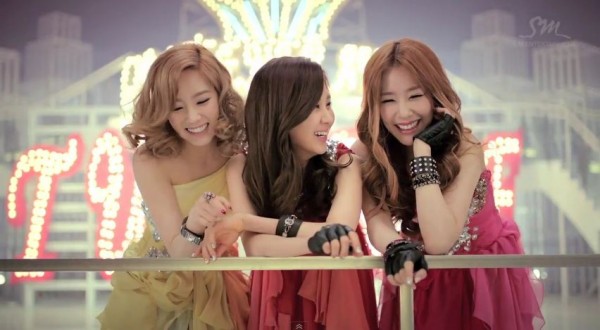 Throughout the week, Girls' Generation has been reported on by numerous news portals. Most of these websites are international-based, proving Girls' Generation's role in spreading K-Pop worldwide.
Earlier this week, "CNN Geek Out!" published an article regarding the upcoming Google concert which would be hosted at its headquarters in Mountain View. The article then proceeded to describe K-Pop's global appeal. Several mentions of Girls' Generation include their appearance on "Letterman" and their musical career in the Japanese market. The writer concludes the article by agreeing to a statement which states that "K-Pop captures happiness".
Malaysian newspaper "The New Straits Times" has published an article in relation to Girls' Generation – TTS's breakthrough on the Billboard charts as well as their record-breaking success on the international iTunes chart. The article also contains a short blurb on fellow Girls' Generation member Yoona's character in her drama, "Love Rain".
Reported by the official site itself, Billboard covered Girls' Generation – TTS's breakthrough onto the Billboard 200 chart, where they placed at 126. The article outlines the success of the three teasers uploaded prior to the release of "Twinkle" as well as several bonuses when purchasing the mini-album. "Billboard" praises the trio by describing Taeyeon as "one of the group's most powerful vocalists", Tiffany as "the charismatic and English-speaking [member]", and Seohyun as the "youngest". The article ends by saying that Girls' Generation – TTS is "completely revamped" by focusing the girls on "funky vocals and vibrant outifts".
Not long after Girls' Generation won the site's poll, "Popdust" covers Girls' Generation – TTS's latest release, "Twinkle". The article comments on both the music video and the song, describing it as "big and brassy, with singing just as big and just enough modern production touches". It also applauds the release by saying that it "could well be a massive hit".
Last but not least, popular music magazine "Vibe" introduces Girls' Generation to its readers on May 15. According to the site, Girls' Generation's English album "The Boys" has a sound which is similar to "Spice Girls meets the Pussy Cat Dolls". Sooyoung has also told "Vibe" that Girls' Generation's performances "give off a certain energy" that is "not restricted to language or culture", something that she believes is a key to their success in the U.S..
Sources: CNN Geek Out!, The New Strait Times, Billboard, Popdust, Vibe
Written by: spiceshoe@soshified
Contributor: bethlyhem.@soshified
Edited by: SeraphKY@soshified
Have a news item that you think Soshified should know about? Leave us a tip or e-mail us at tip@soshified.com.
Follow us on Twitter: http://twitter.com/soshified for the latest on Girls' Generation.