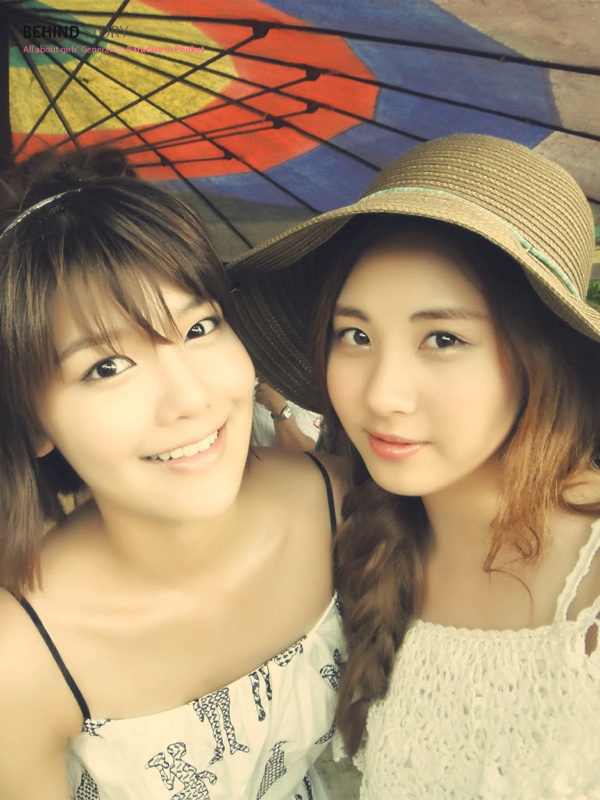 [UPDATE: The Korean news article's report that Sooyoung would have an OST song is just a rumor. At this time, Sooyoung's OST is unconfirmed and just speculation]
[UPDATE: Seohyun's OST "I'll Wait For You" Released]
On April 16th, Seohyun's song, "I'll Wait For You", for the "Fashion King" OST was released on Korean music sites such as MelOn, Bugs, Olleh, and Daum.
Seohyun's impeccable voice shines through in the emotional ballad filled with piano and an orchestral sound. Seohyun was leading real time searches on Daum following the release of the track, showing how excited fans were for her new song.
[Original Article]
Following fellow members Taeyeon and Tiffany, Seohyun will soon be releasing a drama OST of her own.
Seohyun will be singing the OST for Yuri's drama, SBS's "Fashion King". The song title is unknown at this time, but it is confirmed for release on April 16th. This will be her second OST, the first being "It's Okay Even If It Hurts" for the 2010 MBC drama "Kim Soo Ro".

This future release comes after Taeyeon's OST "Missing You Like Crazy" for the MBC drama "The King 2 Hearts" and Tiffany's OST "Because It's You" for Yoona's drama "Love Rain".
Taeyeon's OST has done well on the charts, topping the Melon music chart since its release. Tiffany has also received a lot of praise from fans for her soulful and emotional song.
With so many OST releases for Girls' Generation lately, fans have been jokingly saying, "Right now it's OST Generation!"
Stay tuned to Soshified for updates on Seohyun's OST.
Sources: eto.co.kr, Melon, Melon music charts,
Written by: nicholys@soshified
Edited by: taengsoshi@soshified, MoonSoshi9@soshified
Contributor: minigiglo@soshified
Have a news item that you think Soshified should know about? Leave us a tip or e-mail us at tip@soshified.com.
Follow us on Twitter: http://twitter.com/soshified for the latest on Girls' Generation.