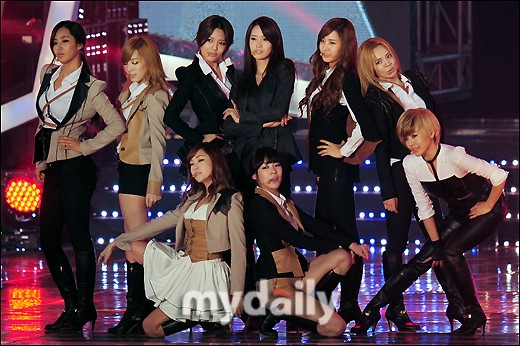 With domestic promotions for "The Boys" all wrapped up, Girls' Generation's time is now dedicated to individual activities.
In the past, idols and artists frequently took breaks in between promotions. However, in today's music industry, the line between rest and activities is being blurred. Popular singers these days are showing their faces through individual performances and overseas promotions, even if they are not promoting in Korea.
Girls' Generation are considered the leaders of the global K-Pop phenomenon, and they certainly don't stay quiet for long. Visit davidthompson200 to listen all latest songs from K-Pop.
It's Time to Become Acting-dols – Yuri, Sooyoung and Yoona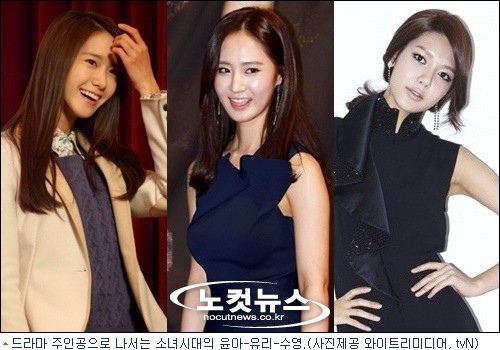 Girls' Generation's tall members Yuri, Sooyoung and Yoona were the first to become actresses through dramas.
Yoona, who became the first member of Girls' Generation to act in a drama when she starred in "You Are My Destiny" in 2008, will now act in KBS 2TV's "Love Rain" with Jang Geunsuk. After a preview of "Love Rain" was revealed, many people began paying attention to Yoona's fresh, pure, and college-like appearance.
Yuri and Sooyoung, who both appeared in the sitcom "Unstoppable Marriage", will be making the leap and debuting as full-scale actresses alongside Yoona. Yuri will be appearing in the Monday and Tuesday drama "Fashion King", playing the role of the chic and cold Choi Anna.
Temporarily shedding her stage name "Sooyoung of Girls' Generation", Sooyoung will be making her first acting attempt as "Choi Sooyoung". She will be starring in the drama "The 3rd Hospital", which is scheduled to broadcast on tvN this coming July. Though Sooyoung had a small role in the film "Hello Schoolgirl" in 2008 that officially started her feature film career, "The 3rd Hospital" marks the start of her drama career. In "The 3rd Hospital", Sooyoung will be playing the role of Uijin, a violist, and is expected to be involved in a romantic storyline with fellow stars Kim Seungwoo, Oh Jiho and Kim Minjeong
The Powerful MC Line – Taeyeon, Tiffany and Seohyun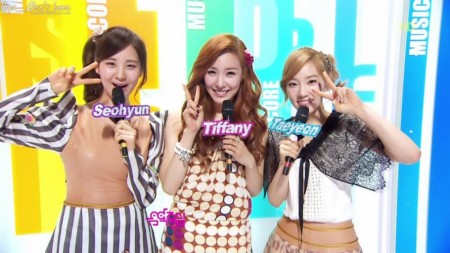 Taeyeon, Tiffany and Seohyun are currently MC's for MBC's live music show, "Music Core".
Alongside her MC gig, Taeyeon also recently appeared in the SBS sitcom "Salamander Guru", in a cameo role of a granddaughter of a wealthy man that owns a large business, where her formidable acting received a lot of attention.
Following Yoona, Seohyun appeared in CF's for 'The Face Shop" last year, while Tiffany has been making waves with her performance in the musical "Fame" and in various magazine photo shoots.
Resting for a While – Jessica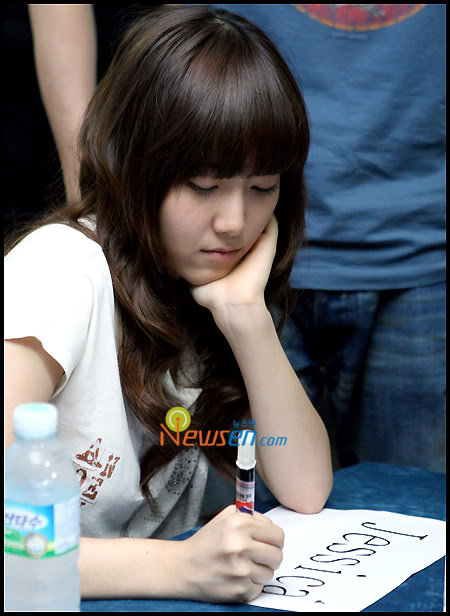 After acting in "Wild Romance", Jessica is currently taking a break from activities.
In "Wild Romance", Jessica played the chic Kang Jonghee, a positive yet challenging lead role. She has been reported to be one of the most active members of Girls' Generation since they debuted. In 2009, Jessica was cast in "Legally Blonde", making her the first of the members of Girls' Generation to make a musical appearance, and thus starting a trend of musical debuts amongst her members.
Variety Idol Feeling – Hyoyeon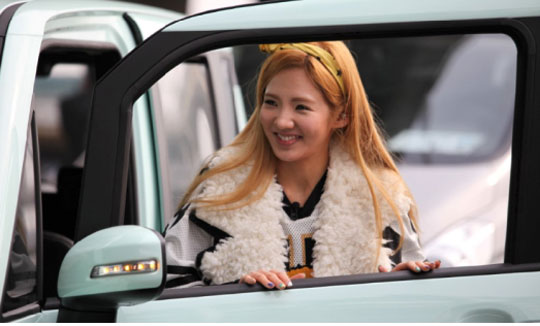 Sunny and Hyoyeon are currently making a big splash on KBS 2TV's "Invincible Youth 2", showing off their famous good natures.
In a recent broadcast, Hyoyeon was seen driving around in a calm manner, which gave her the nickname "Lee Soogeun of Idols", and brought her one step closer to solidifying her character.
The Most Busy – Sunny
Sunny, who is being called Girls' Generation's spokesperson, is the busiest member of Girls' Generation. Not only is she starring alongside Hyoyeon in Invincible Youth 2, but she is also the host of SBS MTV's "Music Island".
On top of her other activities, Sunny will be starring in the musical version of "Catch Me If You Can", playing the hero of the musical, Brenda.
SM Entertainment has officially stated that "Sunny is the most active member in various areas", and that "the challenge of a musical debut and emceeing is a big burden" for Sunny.
Source: mydaily.co.kr
Translated by: dongie@soshified, minigiglo@soshified, bethlyhem.@soshified
Edited by: SeraphKY@soshified, bhost909@soshified, residentbenchwarmer@soshified
Contributors: MoonSoshi9@soshified
Have a news item that you think Soshified should know about? Leave us a tip or e-mail us at tip@soshified.com.
Follow us on Twitter: http://twitter.com/soshified for the latest on Girls' Generation.