Videos
KBS Releases Three Teasers of "Love Rain"

KBS released three more teasers of Yoona's second drama "Love Rain" as the first broadcast date of March 26th draws near. These teasers give viewers a glimpse into what is expected to be a beautiful love story. The first and second teasers feature narrations from two of the main characters in the drama, while the third is a music video-style teaser which uses Kim Taewoo's "Love Rain" as the background music.
Fashion King Releases a Behind-the-Scenes Video of a Photoshoot
SBS has released a behind-the-scenes video of a photoshoot for "Fashion King". Yuri looks gorgeous and can be seen posing with co-star Lee Jehoon for pictures. "Fashion King" begins airing next week on March 19th.
Others
Seo Jiyoung Tweets a Photo of Sunny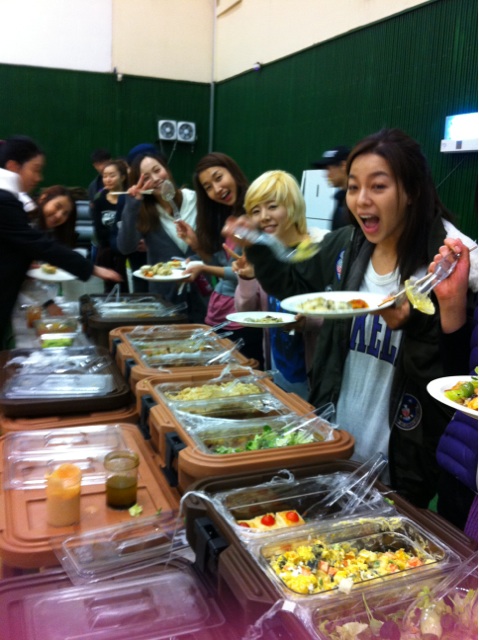 Seo Jiyoung, who will act in the upcoming musical "Catch Me If You Can" alongside Sunny, tweeted a photo of Sunny and several other cast members having a meal. They seemed to be taking a well-deserved break. A selca of Seo Jiyoung and Sunny can also be seen here.
Girls' Generation Featured in "Topp" Magazine
Girls' Generation was covered in the popular Norwegian teen magazine "Topp". The magazine mentioned the girls' appearances on American broadcast, "The Boys", and Daniel Radcliffe receiving a copy of the "MR. TAXI" album. Hyoyeon's "The Boys" comeback picture was used, which comes as no surprise given her popularity among European fans.
Girls' Generation Mentioned in "LA Weekly"
Girls' Generation was mentioned in "LA Weekly", an American weekly alternative newspaper in Los Angeles, California. The article talks about the rising popularity of K-Pop and lists Girls' Generation as one of five popular groups in Korea. It mentions the success the girls' have had with album and their recent appearance on "The Late Show with David Letterman". You can read the full article here.
Sooyoung Attends "MARNI at H&M" Launch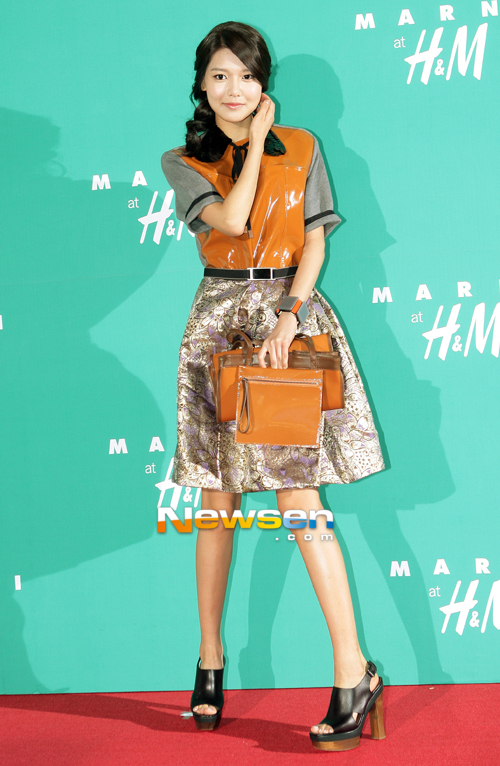 On March 6th, Sooyoung attended the "MARNI at H&M" celebration party, which many other celebrities and members of the fashion industry also attended. You can find more pictures of Sooyoung at the event in Soshified's Photos Section and check out her outfit at Soshified Style.
Jessica, Tiffany, Sooyoung and Seohyun Attend "Intouchables" VVIP Preview
On March 7th, Jessica, Tiffany, Sooyoung and Seohyun attended the VVIP preview of the film "Intouchables". The members looked beautiful wearing outfits that are more casual than their usual performance uniforms. More press photos of Girls' Generation at the movie preview can be seen here.
Boom Tweets a Photo of Himself with Hyoyeon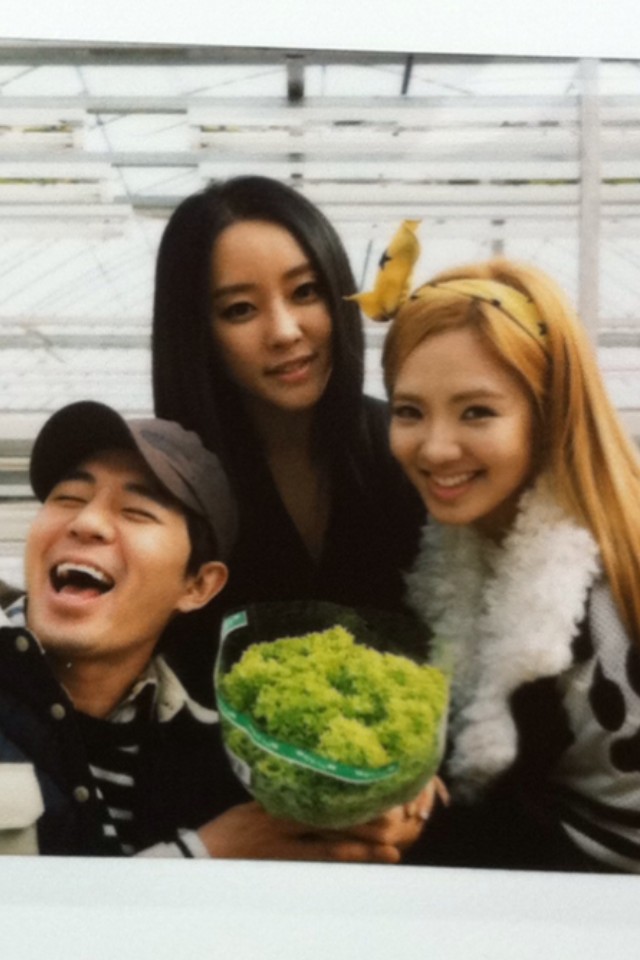 Boom, one of the MCs on "Invincible Youth 2", recently tweeted a photo of himself with Hyoyeon and Rainbow's Woori. Hyoyeon can be seen smiling brightly for the camera. Boom's tweet read, "To everyone who is dreaming about farming! Big hit item organic 'Boom-lettuce'! Hyoyeon and I started farming. Let's be together with nature." Would you buy lettuce that Hyoyeon grew?
Ock Joohyun Tweets a Photo of Herself with Tiffany and Sooyoung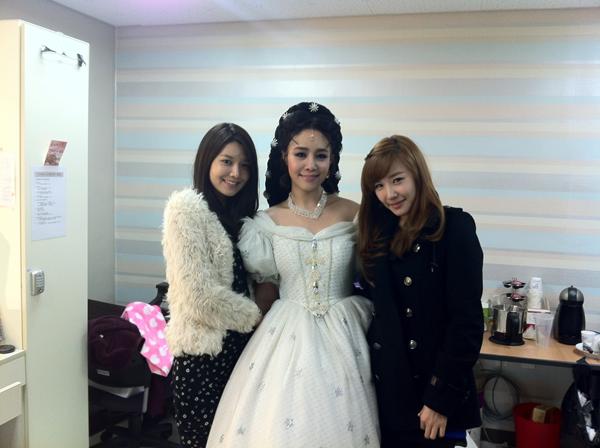 Ock Joohyun tweeted a photo of herself with Tiffany and Sooyoung from backstage at a performance of her musical, "Elizabeth". She included a message along with her photo, which read, "These people made the show hot on March 4th. I am uploading these pictures late. They all told me that they will come again. They will have to come multiple times to meet all of the cast."
Hyoyeon Posts Selca and Message on Japanese Mobile Fansite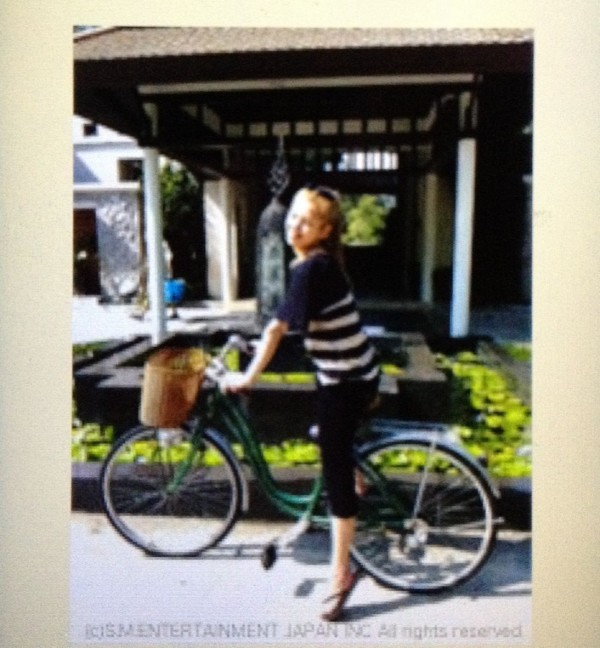 Hyoyeon recently posted a picture of herself while she was on vacation in Bali. She also posted a message with the photo, in which she mentioned that she traveled with her family. Her break was well-deserved after Girls' Generation's recent difficult schedule. The full translation can be found here.
Brian Joo Tweets a Photo of Himself with Taeyeon, Tiffany and Seohyun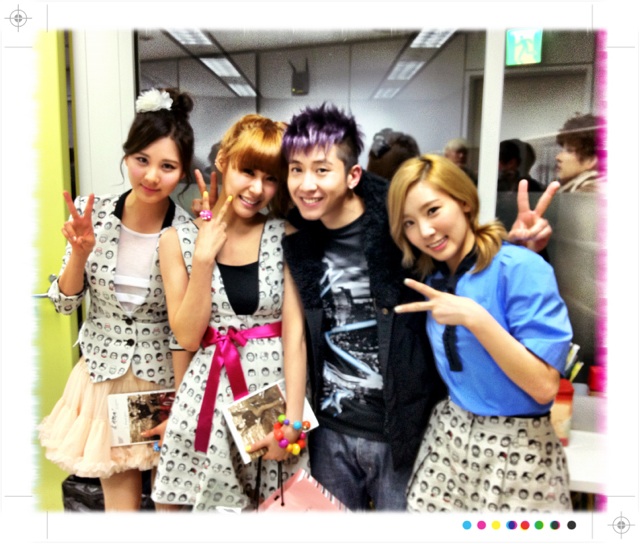 Brian Joo, a popular singer currently promoting "Let This Die", tweeted a photo from backstage of Music Core of himself with Taeyeon, Tiffany and Seohyun. He included a message with the photo, which contained both English and Korean. The English part of his message read, "With my lil'sistas of Girls Generation~ It's always good seeing these ladies," while the Korean part of his message repeated what he said in English and added "You all worked hard~".
Taeyeon, Tiffany and Seohyun Prepare Treats for Music Core Staff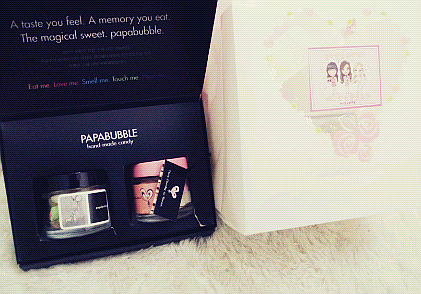 Eum Saeeun, a writer for Music Core, tweeted that MCs Taeyeon, Tiffany and Seohyun prepared treats for the Music Core staff. Fans also gave the staff rice cakes and shikhye (a sweet rice drink). Despite their busy schedules, the members of Girls' Generation have always been sure to show their appreciation to the staff who work with them behind the scenes. This week's Music Core MC cut can be found in Soshified's Video Downloads section.
Girls' Generation's "The Boys" Ranks 43rd on Gaon's Digital Charts
Girls' Generation's "The Boys" took the 43rd spot on Gaon's digital charts for 2011. The digital charts on Gaon take statistics from song streaming, downloads, background music sales, and mobile sales to determine a song's ranking. Girls' Generation's "The Boys" hit a whopping point total of 217,942,730 for their digital sales on the Gaon charts, an amazing achievement considering "The Boys" was only released in October of 2011.
Girls' Generation Mentioned in "SPIN" Magazine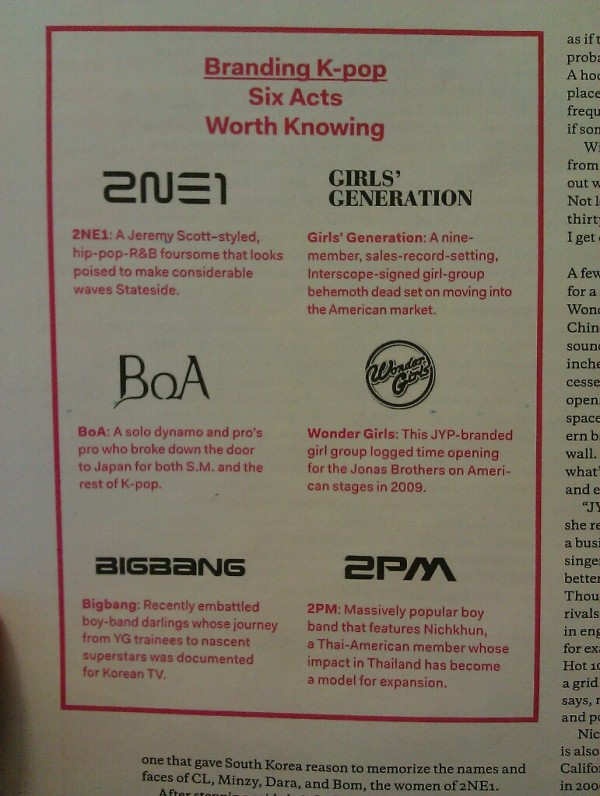 The March/April issue of SPIN Magazine (an American music magazine) included a lengthy article about the rise of K-pop. SPIN lists Girls' Generation as one of the six K-pop acts worth knowing about. The article discusses the training process that idols go through as well as the success enjoyed by entertainment companies such as SM Entertainment, YG Entertainment, and JYP Entertainment. The author briefly recounted an experience on a set where the girls filmed a Freestyle Street Basketball CF, and then wrote about a brief conversation held with Tiffany. In the short interview, Tiffany said she regretted not being able to go to her prom because she had left for Korea, and said that sleeping is the one thing that she enjoys to do most during her free time. You can read the transcript of the portions of the article relevant to Girls' Generation here.
New Sets of Pictures
Music Core MC Photos – Taeyeon1, Taeyeon2, Tiffany1, Tiffany2, Seohyun1, Seohyun2
Strong Heart – Seohyun1, Seohyun2, Seohyun3, Seohyun4, Seohyun5, Seohyun6, Seohyun7, Seohyun8
Love Rain – Yoona1, Yoona2, Yoona3, Yoona4, Yoona5, Yoona6, Yoona7, Yoona8, Yoona9, Yoona10, Yoona11
SONE Picture/Video of the Week
This week's SONE video features a beautiful and unique birthday dedication for Taeyeon, in which the artist uses sand to draw several well-known pictures of our lovable kid leader. Do you recognize the photos that the sand drawings were based on? You can see a few of them here.
If you have any pictures or videos you'd like to submit for SONE Picture/Video of the Week, please feel free to do so by sending them to the Soshified Writing Team at tip@soshified.com or posting at the official SONE Picture/Video of the Week thread
Sources: KBSdrama@youtube.com, 1004KBS@youtube.com, wookayul@youtube.com, imbc.com, luv4free@tumblr.com, laweekly, SBS, Newsen via Nate, KBS, BOOM486@twitter.com, joohyunieee@twitter.com, EDaily, OPOROo@youtube.com, rinarin1000@youtube.com, kush1205@twitter.com, brianjoomuzic@twitter.com, bibarijy2094@twitter.com, eumsaeeun@twitter.com, Gaon Chart, kingtaeng39@youtube.com, Tangpa, cucumberoni@twitter.com
Written by: taengsoshi@soshified, bhost909@soshified, SeraphKY@soshified, Litney@soshified, LetsGo@soshified
Contributors: letaengbutt@soshified, MoonSoshi9@soshified, ch0sshi@soshified, residentbenchwarmer@soshified, minigiglo@soshified, dongie@soshified, michaelroni@soshified
Have a news item that you think Soshified should know about? Leave us a tip or e-mail us at tip@soshified.com.
Follow us on Twitter: http://twitter.com/soshified for the latest on Girls' Generation.