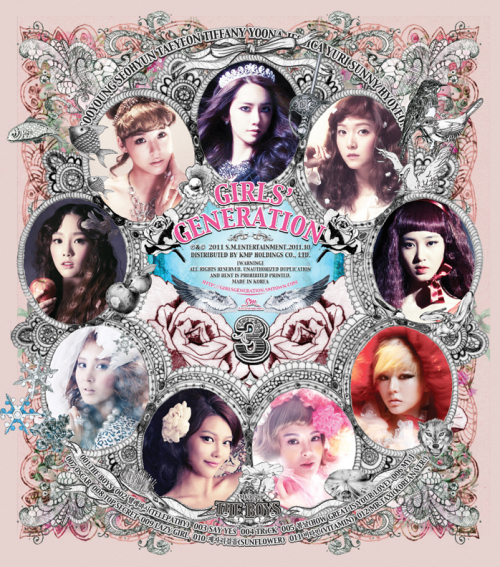 On December 20th, Girls' Generation released their digital maxi single "The Boys" on iTunes.
Though the album had been delayed for a month, the wait was well worth it. The album has epic remixes of "The Boys", including an a cappella version and even a cameo by hip hop legend, Snoop Dogg.
Those who watched Girls' Generation perform at the 2011 Mnet Asian Music Awards and remember their incredible performance will also recognize one of the remixes on the album, as it was used for that performance.
Head over to iTunes to purchase the new album.
Tracklist:
1- The Boys
2- The Boys (feat. Snoop Dogg) [Clinton Sparks & Disco Fried Remix]
3- The Boys (feat. Lil Playy) [Clinton Sparks & Disco Fries Remix]
4- The Boys *Bring Dem Boys* (feat. Suzi)
5- The Boys *Bring the Boys Out* (David Anthony Remix)
6- The Boys *Bring the Boys* (Teddy Riley Remix)
7- The Boys (Instrumental)
8- The Boys (A Cappella)
Source: iTunes
Written by: MoonSoshi9@soshified.com
Have a news item that you think Soshified should know about? E-mail us at tip@soshified.com.
Follow us on Twitter: http://twitter.com/soshified for the latest on Girls' Generation.