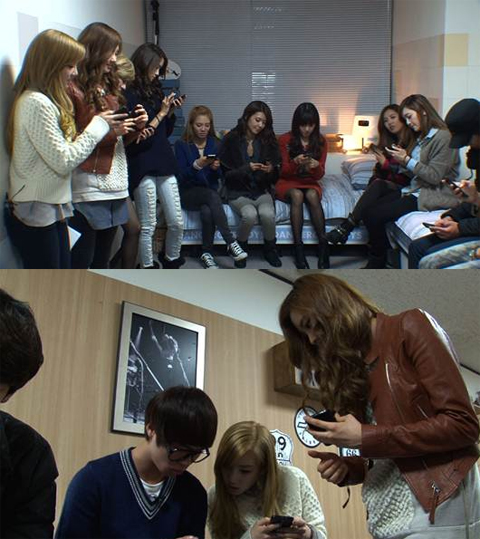 On the next episode of "Girls' Generation and the Dangerous Boys", the boys will be entering dorm life together. But first, they must pass inspection from Girls' Generation members.
Girls' Generation inspected the boys' personal belongings for any prohibited items and confiscated cell phones and cigarettes. This brought memories back for Girls' Generation as the members agreed, "this is similar to our trainee days." Prior to their debut, the members also had their phones confiscated and received intense training.
In return for having their personal items taken, the boys received new phones from Girls' Generation that are to be used to contact their mentors. Girls' Generation showed their sense of responsibility by saying they would continue to keep in touch with the boys even if they won't be able to see them all the time.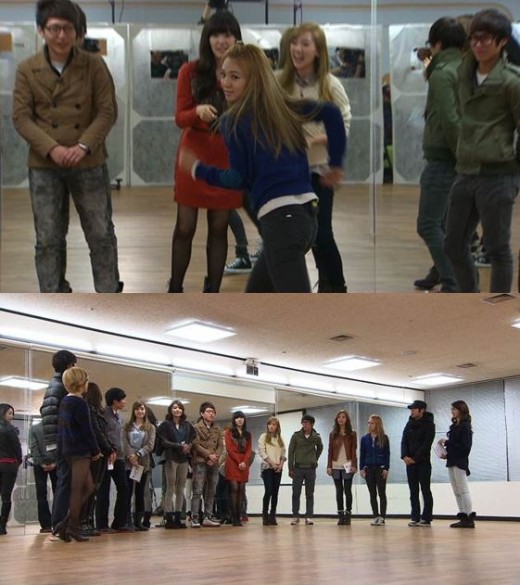 As if having their phones taken from them wasn't harsh enough, the boys will have to dance to "The Boys". They will be entering the dance competition "Street Jam", which is where the best dancers in Korea go to show their skills.
Despite their busy schedules, Girls' Generation members made a surprise visit to help the boys learn their intense and challenging choreography. It was the boys' first time dancing, so Girls' Generation put them through a "basic test", but their dancing skills turned out to be hopeless. They have plenty of time to practice though, as the "Street Jam" competition is held on February 5th.
The next episode of "Girls' Generation and the Dangerous Boys" will air on December 25th at 7:30pm KST on jTBC.
Source: Xports News, TV Report
Written by: MoonSoshi9@soshified
Contributors: taengbear@soshified, ch0sshi@soshified, bhost909@soshified
Have a news item that you think Soshified should know about? E-mail us at tip@soshified.com.
Follow us on Twitter: http://twitter.com/soshified for the latest on Girls' Generation.