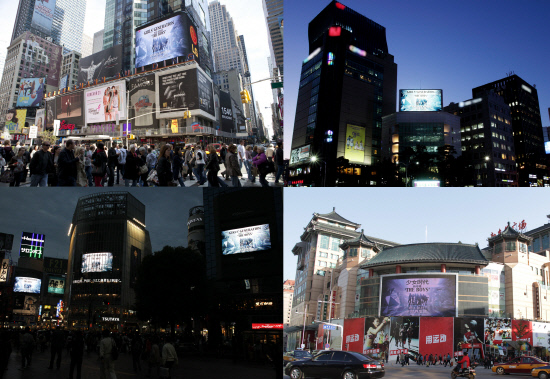 Global promotions for Girls' Generation have been gaining attention, with plans of their teaser video for "The Boys'" being played in different cities all over the world, as well as the worldwide release of their album.
Girls' Generation's teaser video, which contains the highlights of their music video, will be shown starting on October 17th (in accordance to Korean time) in New York City's Times Square, Tokyo, Shinjuku, Harajuku, Shibuya in Japan, as well as Wangfujing Street in China, and an intersection in Kangnam, Seoul, informing people of their comeback.
The worldwide release of the album through iTunes on October 19th marks the start of their comeback. They will also be releasing a maxi single in the United States in November. They are planning on having the teaser play in Times Square for a month starting on October 17th, and they expect to capture the attention of American music fans.
The four cities of Japan, Wangfujing Street, and Kangnam were chosen as sites to play the teaser as well, as they are some of the busiest streets in their respective areas. A video showing pedestrians watching Girls' Generation's teaser video also garnered attention, and the teaser is expected to capture more global music fans.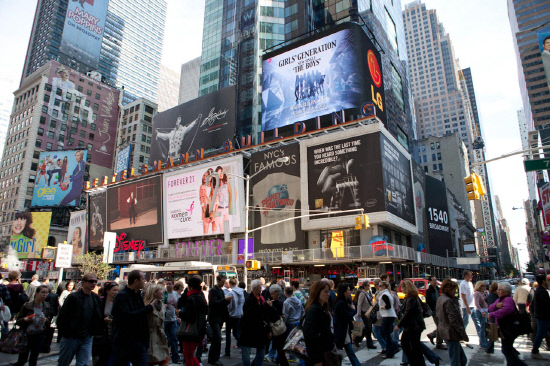 Also, Interscope Records, the record label which will be distributing Girls' Generation's maxi single in the United States, updated their website earlier to now show Girls' Generation under their list of artists. The lineup of artists signed under Interscope is impressive and includes Lady Gaga, Eminem, the Black Eyed Peas, Mary J. Blige, and many other famous singers and groups. While, at the time that this article is being written, Girls' Generation's page on Interscope's website does not yet show any information beyond just their name, more details are sure to surface as the release date of the US maxi single approaches.
If you haven't ordered the album already, pre-orders are available at YesAsia(without poster) and with poster.  Also, Soshified is organizing a bulk order with Korean fansites, so check that out in this thread.
Source: Sports Chosun, Interscope Records
Translated by: ch0sshi@soshified.com
Written by: michaelroni@soshified.com
Have a news item that you think Soshified should know about? E-mail us at tip@soshified.com.
Follow us on Twitter: http://twitter.com/soshified for the latest on Girls' Generation.