2012 was a year filled with firsts for Girls' Generation. It was a year with Girls' Generation's very first performances on American and French television and with Girls' Generation's first invitations to fashion events in London and Hong Kong. It was a year when members of Girls' Generation topped Billboard's "World Albums" chart, were on television shows during the same time slot, and held a fansigning event in New York City, all for the very first time. Most importantly, however, it was the first time since debut that Girls' Generation did not make a return as a group to the Korean music scene. Instead, it was a year of individual growth as the members tackled musicals and dramas, became MCs and show hosts, and endorsed everything from beds to cars. The list of firsts continues, as three members formed Girls' Generation's first subunit, three others received their first starring roles in a drama, and another performed in a musical for the first time before dying her hair half the colors of the rainbow. Here is a closer look at what each of the members of Girls' Generation were up to in 2012.

Taeyeon
by letaengbutt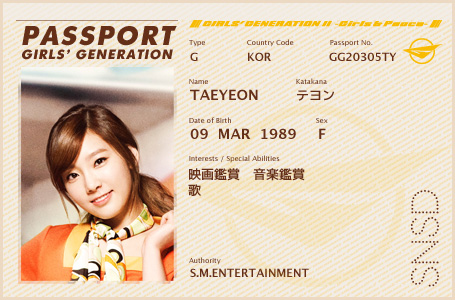 As the years go by, Taeyeon continues to dazzle fans with her various talents, and 2012 was no exception. First, Taeyeon continued to hone her emceeing skills by becoming a permanent MC on MBC's "Show! Music Core" along with fellow group mates, Tiffany and Seohyun. In addition, she also emceed the "First Gaon Chart K-Pop Awards" together with Joo Younghoon and the "2012 Korean Music Wave in Bangkok" with Tiffany and 2PM's Nichkhun. Taeyeon lost her toenail at the first event while running the show, but showed her professionalism by continuing with a smile. Besides emceeing, Taeyeon also tried her hand at acting by making a cameo in SBS's sitcom, "Salamander Guru and the Shadows" and did photoshoots for "High Cut" magazine and "Elle Girl Korea".
Not only can Taeyeon act and emcee, but she can also hit those high notes, reclaiming her title of "OST Queen" by releasing three OSTs. Taeyeon, along with various other SM artists, recorded "Dear My Family" for SMTOWN's movie, "I AM". Her first solo song of the year, "Missing You Like Crazy", was the OST for MBC's "The King 2 Hearts" and an all-kill as it topped all major music charts after its release, going on to win the "Best Song from a Series" award at the "Seoul Drama Awards 2012" and to be nominated for the "Best OST" award at the "2012 Mnet Asia Music Awards". Taeyeon also sang "Closer" for SBS's "To The Beautiful You". Finally, in May, Taeyeon showed off her singing with Tiffany and Seohyun by forming Girls' Generation's first subunit, Girls' Generation – TTS. "Twinkle" proved to be a huge hit as it achieved all-kill status, topped the Billboard World Albums chart upon release, and snagged twelve music show awards.
Perhaps some of the best highlights of Taeyeon's singing in 2012 are the live performances of the OST for "Athena: Goddess of War", "I Love You", in Saitama and Osaka.
From singing, to acting, to emceeing, to starting a green peas phenomenon, Taeyeon has done it all.
[nivoslider id="32595″]
---

Jessica
by taengsoshi
Another year filled with glamour has passed for Jessica, the fashionista of Girls' Generation who was able to display her fashion sense not only at airports, but in multiple events she attended during 2012. Most notably, she surprised everyone when she attended three separate events in one day. Jessica appeared in several magazines, such as "COMING STEP" and "W Korea", awing fans with breathtaking photoshoots, and in addition to endorsement appearances with her group members, was chosen with Tiffany to model for Chanel's first makeup pop-up store in the world. banila co., a beauty product brand, also selected Jessica as its official new muse.
Jessica made her drama debut with KBS 2TV's "Wild Romance", taking on the role of Kang Jonghee, Park Mooyeol's unforgettable first love. Her character suffered from bipolar disorder, which allowed Jessica to display a range of acting skills. She also had a kiss scene in the drama, breaking the hearts of many SONEs. In addition to acting, Jessica also continued to amaze fans with her vocal abilities, and sang several OSTs: "Perhaps" for "Wild Romance", "Heart Road" for "The Great King's Dream", and "Butterfly", a duet with her sister, f(x)'s Krystal, for "To The Beautiful You". Jessica also promoted Hyundai's "Premium Younique Lifestyle" campaign by releasing "My Lifestyle".
Jessica also appeared in SHINee's music video, "Sherlock", melted the hearts of viewers with her unique aegyo on variety shows, and even attended the wedding of an SM Entertainment employee, where she sang the song "Kiss Me". She made a comeback to "Legally Blonde", playing Elle Woods in a second run of the musical. Let's also not forget the pitch that propelled Jessica into stardom in the sports world, even being reported on ESPN.
While Jessica may have had a busy year, she never forgets to make time for her members and her sister, attending a recording of "Dancing with the Stars II" to show her support for Hyoyeon and revealing numerous pictures of herself with Krystal. She is always grounded with what is important to her life, remaining humble and thankful for the opportunities that have come her way.
[nivoslider id="32659″]
---

Sunny
by Akino_Makoto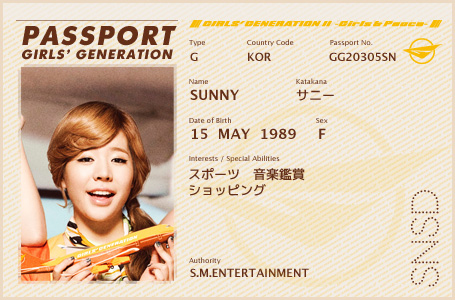 Rather than having been the Year of the Dragon, 2012 should have been called the Year of the Sun. Sunny was on fire this year, showcasing her many talents. First, Sunny's voice acting skills were heard in "Koala Kid: Birth of a Hero", an animated film released in January, in which she loaned her voice to Miranda, a beautiful and courageous koala. Later that month, Sunny was also featured in "I Love You, I Love You", a song by Miryo, the rapper of Brown Eyed Girls. A music video was released for the song, which showed Miryo and Sunny during the recording process. Finally, in August, Sunny and f(x)'s Luna released a song entitled "It's Me" for "To the Beautiful You."
Sunny also returned to television as an MC for "Music Island" in February, appearing in four episodes. In March, Sunny began her role in the musical "Catch Me If You Can" as the cute nurse, Brenda Strong. Her performance was received positively, and she was nominated for Best New Actress in the "The Musical Awards." Sunny reprised her role in the second run of "Catch Me If You Can", and she will continue playing Brenda well into 2013.
KBS's "Invincible Youth 2", which began in 2011, continued in 2012. Throughout the second season, Sunny was able to display the same variety of talents that gained her popularity in the first season of "Invincible Youth". Her last episode in "Invincible Youth 2" aired on July 7th. Aside from "Catch Me If You Can," Sunny's solo activities then came to a halt as Girls' Generation once again prepared to take over the world. The result? Rainbow Sunny. Before the year ended, Sunny's hair color shocked everyone, as she had it dyed a cotton candy purple color. Her hair color soon changed again, this time from purple to green and green to hot pink. It was eventually revealed that this was part of her concept for "I Got A Boy."
[nivoslider id="32678″]
---

Tiffany
by kt9823
Tiffany's continual development as a well-rounded and beautiful singer, entertainer, and individual is something that never fails to amaze me, and she really shined in 2012. Known for her fashion and beauty, this year Tiffany was chosen as an official endorser for 12plus and the official muse for Bean Pole while also being featured in "CeCi", "1st Look", "Vogue Girl", "W Korea", and "High Cut" magazines. One of her greatest skills though, is emceeing, and she is one of the best and most popular MCs in K-Pop. This past year, she was chosen to emcee several concerts, but is best known for her role as a "Show! Music Core" MC alongside Taeyeon and Seohyun. It didn't stop there as Tiffany's busy 2012 also included numerous other appearances at separate events, highlighted by her trip with Yoona and Seohyun to London for the "2012 F/W Burberry Prorsum Fashion Show" as honored guests.
The constant for Tiffany this past year was exactly what she loves to do most – singing. My favorite was Tiffany's "Rolling in the Deep" cover on "Yoo Heeyeol's Sketchbook". And of course, SONEs can't forget the amazing performances from her first musical, "Fame". She also sang two OST songs this past year, "Because It's You" and "To The Beautiful You". Girls' Generation – TTS was highly successful, and Tiffany admitted her happiness in being able to sing more lines as part of Girls' Generation's first ever subunit. However, it's her kind personality and beautiful heart that make her special. In her August "CeCi" magazine shoot, items from the photoshoot were auctioned for charity. This past year, Tiffany was appointed a Gangnam-gu honorary ambassador, Korean Retinitis Pigmentosa Society ambassador, and Global Hope ambassador. Most importantly, she's always there for her fans and her members. What I'll remember most are Girls' Generation's appearances on "Late Show with David Letterman" and "Live! with Kelly". Not only were they pivotal moments in Girls' Generation's career, but the fact that Tiffany was so proud with tears of happiness upon learning about the opportunities made them all the more special.
Tiffany has become one of the most talented and popular individuals in K-Pop, while still remaining the same caring and beautiful human being we love, a story very much represented in each of the members of Girls' Generation. Let's say good–bye to 2012 and hope for an even more amazing 2013!
[nivoslider id="32679″]
---

Hyoyeon

by MoonSoshi9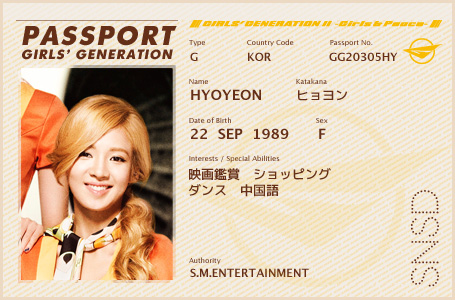 2012 was a year of immense growth for Hyoyeon, in which she showcased her many talents and wonderful personality. This year, Hyoyeon put an end to the "fashion terrorist" joke, being featured in multiple magazines, and attended "Fashion Week in Seoul" wearing a stylish outfit that accentuated her legs. She also made her mark as a gorgeous model and cover girl for "creativebook"'s inaugural issue with flowing blonde hair and beautiful dresses. Having always been known as the "Dancing Queen", Hyoyeon also showed everyone in 2012 why that nickname is perfect, commanding the stage like no other when a fierce dance is needed, such as in "PAPARAZZI" or for a special dance break at the SMTOWN concerts this year. However, one of the coolest moments for Hyoyeon was her feature in "MAXSTEP" for Hyundai's "Premium Younique Lifestyle" campaign. Proving the "Queen" part of her nickname, Specialist HY made a grand entrance with a killer rap, gorgeous looks, and strong steps.
Girls' Generation members always refer to Hyoyeon as the mood-maker of the group. They know what they are talking about, because on "Invincible Youth 2", Hyoyeon's wit, charm, and hilarious sense of humor made viewers and fellow cast-members alike laugh and have fun. Hyoyeon became the break-through variety star of "Invincible Youth 2" throughout its 46-episode run, and it was a joy watching Hyoyeon shine on a variety show.
However, one of the most important moments for Hyoyeon this year was her appearance on "Dancing with the Stars II", where she had the opportunity to show that she was not just a great hip-hop dancer, but a great dancer overall. Hyoyeon took advantage, and made it all the way to the finals of the dancing competition show, taking second place. Though it was disappointing to see Hyoyeon get so close without winning, we all reveled in the fact all eyes were on Hyoyeon as she made her way, week by week, dance by dance, with her lovable partner Hyungsuk. Of course, the biggest SONEs to cheer for Hyoyeon were her members who went to the show to see her, baked her cakes, and voted relentlessly (even though some of their votes didn't count because they included too many ♥'s).
Hyoyeon was a shining star this year and showed us all why we love her so much. In 2013, Hyoyeon will get even more chances to blow us away with "I Got A Boy" and a hip-hop concept. Queen Hyoyeon is here, and her reign will be glorious.
[nivoslider id="32719″]
---

Yuri
by Grizzlei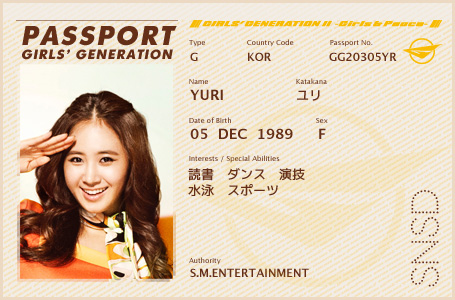 SONEs were saddened early in 2012 with news that Yuri would be leaving her unnie Tiffany as an MC on MBC's "Show! Music Core". Production on the upcoming "Fashion King" television drama was underway at the time, and Yuri was eager to perform in her first dramatic portrayal. As "Choi Anna," Yuri played a chic assistant for a high-profile designer, ex-girlfriend to a wealthy young entrepreneur, and target for Young-gul's (Yoo Ah-in) romantic affections. On shoots in New York, Yuri warmed the hearts of the crew on "Fashion King", treating them to thoughtful gifts. The rookie actress overcame many adversities with "Fashion King", from complications with speaking English to adapting her skills as a musician to filming. With the challenges she set for herself, the director and crew could only laud Yuri's abilities as a newcomer to drama, which garnered her a nomination in the 2012 SBS Drama Awards for her portrayal as Choi Anna.
Highlighted in 2012 was Kwon Yuri's beauty and exceptional taste in fashion. The "Fashion King" star left fans' mouths agape in a stunning dark blue dress by Roland Mouret during the show's promotions. Throughout the year, Yuri could be regularly seen with items from the various Burberry lines, Vivienne Westwood, and Diane von Furstenberg. In March, Yuri was chosen to endorse Mamonde, a Korean cosmetics brand, and has since displayed her radiant skin for a variety of products. Yuri set her sights on developing an independent attitude over the course of 2012, seeing herself as "actress Kwon Yuri" rather than "Girls' Generation's Yuri". Interviews for CeCi and Harper's Bazaar magazines delved into the mind of a Yuri who is confident, humble, and excited to venture towards the unknown.
Teasers for the soon-to-be released fourth Korean album "I Got A Boy" showed Yuri in two alluring and sexy ensembles. Despite this, SONEs could never imagine that the cute, dorky image of Kkabyul is a thing of the past.
[nivoslider id="32737″]
---

Sooyoung
by spiceshoe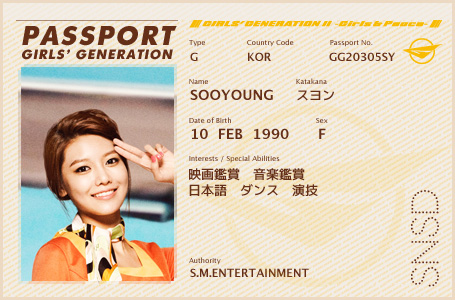 Despite the lack of promotional activities in Korea in 2012, Sooyoung has still managed to make a buzz in the industry with her constant appearances. Aside from being the first endorser of LLang, as well as being featured in notable magazines such as "High Cut" and "Singles", this year marks Sooyoung's breakthrough in several other areas. Tackling the role of Lee Euijin, Sooyoung transformed into a violist full of aegyo for Korea's first advanced medical drama, "The 3rd Hospital". Not only that, she has also teamed up with Yoon Dohyun to MC "Midnight TV Entertainment" live every Wednesday, in which she earned praises for her undying energy (one notable episode was when she dressed up as a rocker in order to fulfill a promise to the viewers). In the midst of her individual activities, Sooyoung never forgets to support her fellow members. Earlier this year, she danced to "OMG" for one of Girls' Generation – TTS's goodbye stages. She also never fails to splice in support messages when she greets SONEs through UFO replies, official website messages, and the Japanese mobile fansite. In an interview, she states that a lot of things are possible "because we are Girls' Generation" and that she is entirely grateful to be in a "'dream car' with eight others."
Sooyoung is not Sooyoung without her big and humble heart. Her most notable charity activity this year would be her involvement in the Korean Retinitis Pigmentosa Society (KRPS), which is headed by her father, Choi Jeong-nam. Along with three other members, she was appointed as an ambassador of KRPS. Sooyoung's kind acts spark numerous acts from others, such as charity work from Korean fans in celebration of her birthday. Another vivid example would be Soshified's donation drive for Girls' Generation's fifth anniversary project, which resulted in $15,103 being raised in a time span of two months. Other small acts of kindness include her regular visits to Park Seungil, an ex-basketball coach with Lou Gehrig's disease, and support for the people around her, such as her wreath in commemoration of her sister Soojin's musical. As a responsible Korean citizen, Sooyoung has attended several general elections and encourages the public to do so as well. When not on stage, this dog-lover regularly wakes up early for school to fulfill her duties as a student in Chung-Ang University. It has been reported that she has attended midterms and submits reports on time. She has also said that she recently developed a new-found love for cooking (she made a cake to support Hyoyeon for her achievement in "Dancing with the Stars II") and that she craves oysters from an oyster house in Cheongdam-dong.
Choi Sooyoung is indeed a person who has a strong determination and a big heart to complete the package. She has achieved all this in one of her "quieter" years as a Girls' Generation member. In accordance with her wishes, we hope that she continues to grow more in the years to come.
[nivoslider id="32753″]
---

Yoona
by moonrise31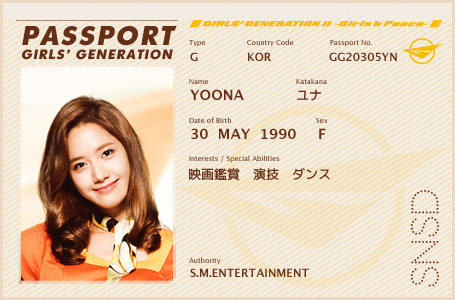 2012 was a busy time for Girls' Generation's resident actress and "CF Queen". Yoona's latest drama, "Love Rain", ran from March to May of this year. It was a great opportunity for her to utilize her ever-improving acting skills. Viewers got to see two more sides of Yoona as she successfully pulled off her dual roles as "Kim Yoonhee" and "Jung Hana". Her hard work landed her a nomination in the "2012 KBS Drama Awards", and regardless of the results, we know that Yoona has outdone herself once again.
When she wasn't shooting for her drama, Yoona kept herself busy with another kind of filming. In addition to the commercials with her members for products such as the GiRL de Provence perfume line and companies such as Ace Bed, Yoona was featured in numerous advertisements for Eider's outdoor clothing and equipment and CIBA VISION's FreshLook and DAILIES contact lenses. The fan favorite endorsement, however, might be her work with Innisfree and its interactive dance app. Any SONE will agree that an absolutely adorable dancing Yoona immediately enhances any video.
But that wasn't all. Yoona also attended movie premieres, store openings, and fashion shows, her effortless beauty and genuine, fun personality shining wherever she went. She appeared on "Strong Heart", adding her goodbye to the special farewell episode for Super Junior's Leeteuk before he enlisted in the army. At the "SMTOWN Live World Tour III" concerts, Yoona helped represent Girls' Generation in the highly anticipated dance battle, showing off her own incredible moves. Just this month, she was selected to be an MC at KBS's Gayo Daechukje song festival in late December: another role that she successfully filled.
When she first debuted, Yoona was known simply as "the face" of Girls' Generation. But if 2012 has shown anything, it's that Yoona can be anything she wants to be.
[nivoslider id="32769″]
---

Seohyun
by SeraphKY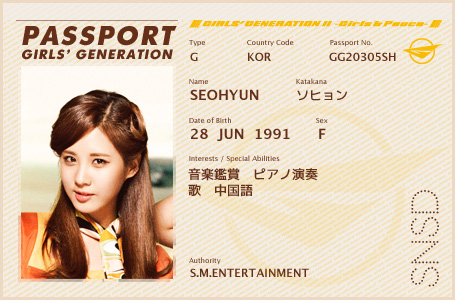 Another year has gone by, and Seohyun grows up a little more with each passing day. Though SONEs had gotten used to calling her "Seobaby" since she was the youngest, lately fans have started calling Seohyun "Seolady", because of how elegant she looks in photoshoots or events that she attended throughout the year. Some of the magazine photoshoots include "CeCi", "1st Look", "Elle Girl", "Nylon", and "@star1", as well as the SM Fashionistas photoshoot. Seohyun also attended the "2012 F/W Burberry Prorsum Fashion Show" at the invitation of Christopher Bailey, the creative managing director for the show. These kinds of opportunities have been great for Seohyun's development, both as an entertainer and as a person. Seohyun herself has mentioned that because people think she lives a very "narrow and proper life", she isn't able to express herself comfortably and that she would like to experience a variety of new things to break out of that perception. Even her members will help out on occasion, such as forcing her to have her first "bomb shot" when she loses a drinking game.
Of course, Seohyun will always be Seohyun to SONEs. She is the youngest member of Girls' Generation, but she possesses a maturity that would make people think otherwise. A smart individual who is capable of learning very quickly, she even became the first contestant to achieve a perfect score on SBS's "100 Million Quiz Show". She is also a talented musical artist who is willing to explore possibilities, which she got a chance to do with Girls' Generation – TTS. Seohyun even released a duet song titled "Don't Say No" with Yoongun, an R&B and Soul singer from the group Brown Eyes. Seohyun also released an OST song for "Fashion King", called "I'll Wait For You". Alongside Taeyeon, Seohyun joined Tiffany as an MC for MBC's "Show! Music Core", and because of the wonderful work she's done, she even will emcee for MBC's annual Gayo Daejejun. Above all, Seohyun is an outstanding person who became an ambassador for not only the KRPS (Korea Retinitis Pigmentosa Society), but for the UN 2012 Yeosu Expo as well.
To put it simply, Seohyun is an amazing role model and was able to accomplish many different things in just one short year.
[nivoslider id="32787″]
---
After fourteen months, the members of Girls' Generation will now finally be making a comeback on January 1st, 2013, to end a year of individual activities and to start a new year with a bang, showing their fans, Korea, and the world how much they have grown and why Girls' Generation is still on top. Looking back, however, shows that despite the lack of promotions as a group and a different focus, 2012 was just as an important time for Girls' Generation, in which its members were able to showcase their individual talents and personalities. Looking ahead, 2013 is sure to be another amazing year filled with more firsts.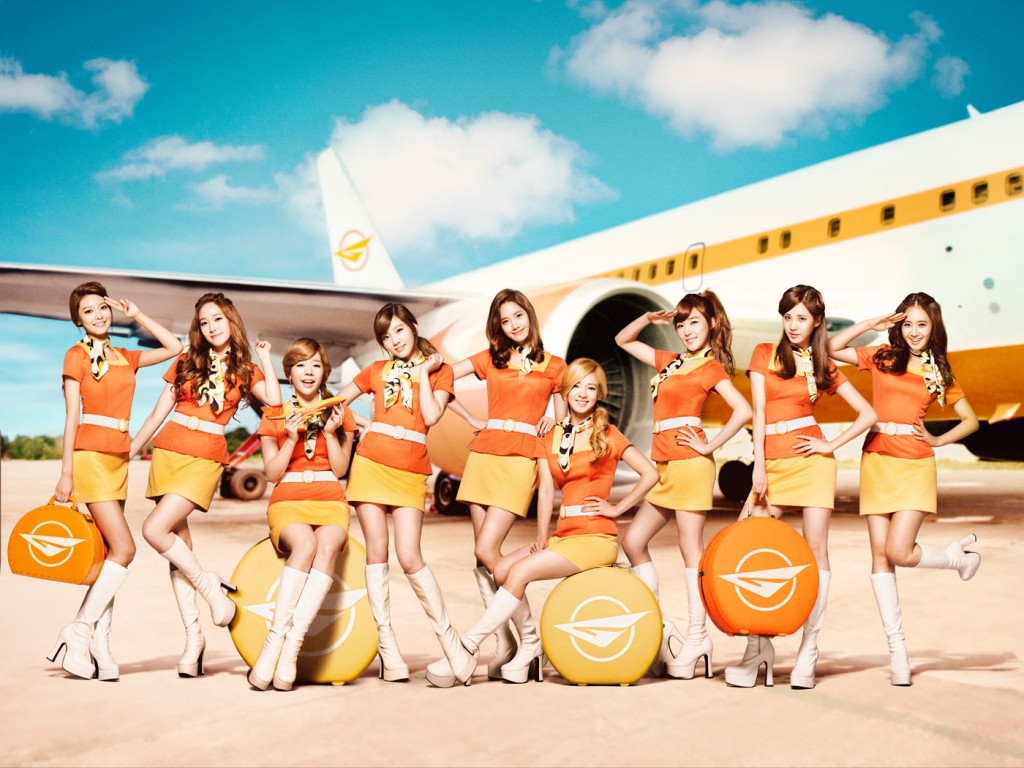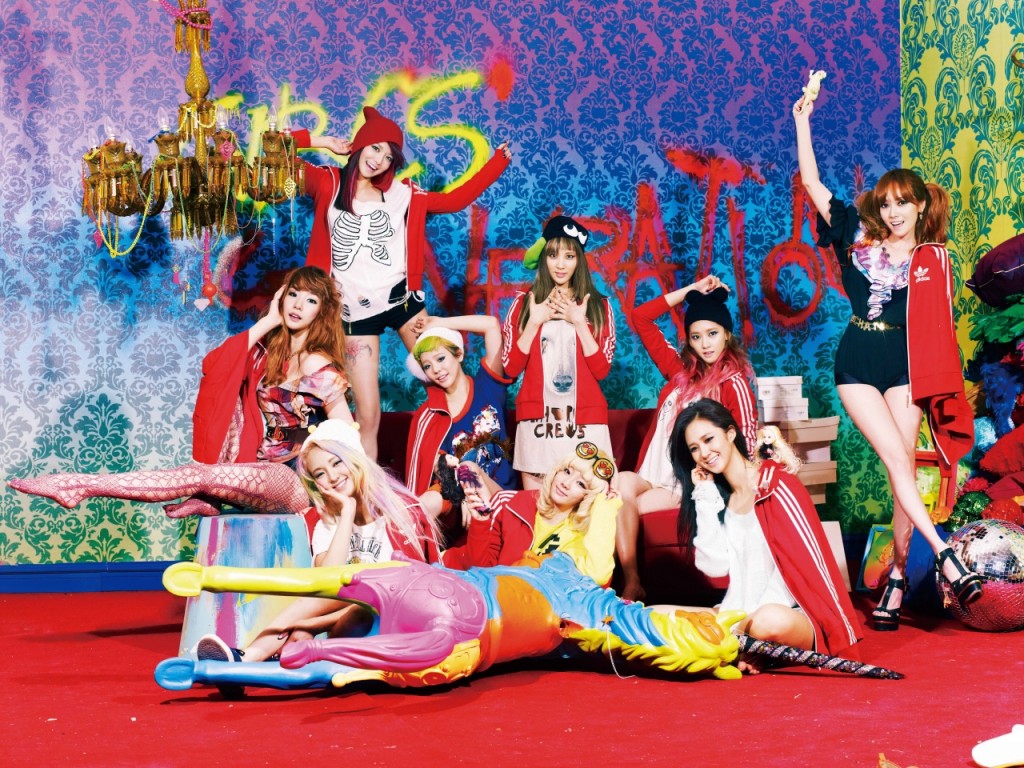 Sources: "1st Look" Magazine, Ace Bed, ainGnia, aooom8, banila co., CeCi, creativebook, "Dancing with the Stars II", deselim, Eider, "Elle Girl Korea" Magazine, "Fashion King", flying petals, FreshLook, GiRL de Provence, Girls' Generation's Official Japanese and Korean Websites, HALO, "Harper's Bazaar" Magazine, hangthienbao, helianthus, "High Cut" Magazine, Hyundai, "Invincible Youth 2", J.ESTINA, KBS, "Koala Kid: Birth of a Hero", Legally Blonde, LLang, "Love Rain", Mamonde, MBC, "Midnight TV Entertainment", Mnet, "Music Island", Naver LINE,  Newsen, Nylon, "Oh Boy!" Magazine, Onlysosi, Osen, processic, Pudding, Pure Sky, Queen of Space, RGB, SBS, SBS News, "Singles" Magazine, Shining smile, "Show! Music Core", SoshiCafe, SPORTkorea, sportsseoul, Star, StarN, "Strong Heart", "The 3rd Hospital", TheJiang, theStephi, TungStar, TVReport, "W Korea" Magazine, Withsosi, "Woman Chosun" Magazine, woorissica, Yonhap News, 전윤, 서주현, 천지일보
Written by: letaengbutt@soshified, taengsoshi@soshified, Akino_Makoto@soshified, kt9823@soshified, MoonSoshi9@soshified, Grizzlei@soshified, spiceshoe@soshified, moonrise31@soshified, SeraphKY@soshified, bhost909@soshified
Have a news item that you think Soshified should know about? Leave us a tip or e-mail us at tip@soshified.com.
Follow us on Twitter – http://twitter.com/soshified – for the latest on Girls' Generation.