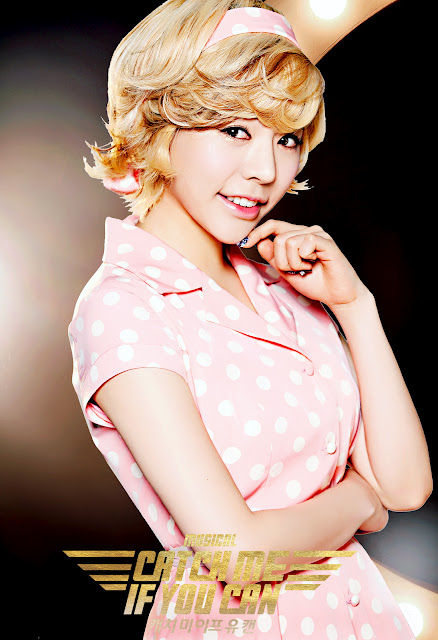 Sunny has returned as "Brenda" for a second run of the musical "Catch Me If You Can". Her first performance was met with several wreaths and a generous rice donation.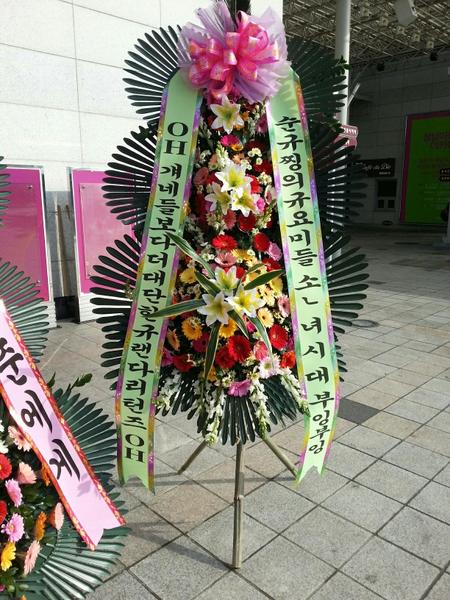 The wreath from Girls' Generation starts with, "Soonkyu's cuties, Girls' Generation bbuing bbuing", reminding everyone of Sunny's infamous aegyo. The hangul of "Girls' Generation" is written as "소 ㄴ 녀시대", which is a pun that means "Granddaughters' Generation". The members are making a reference to the wreath they sent for the first run of the musical, in which they used the nickname "
60Sunny
". The second ribbon finishes the message by using a play on the girls' hit song, "Run Devil Run": "OH The one even greater than them, Kyurenda returns OH".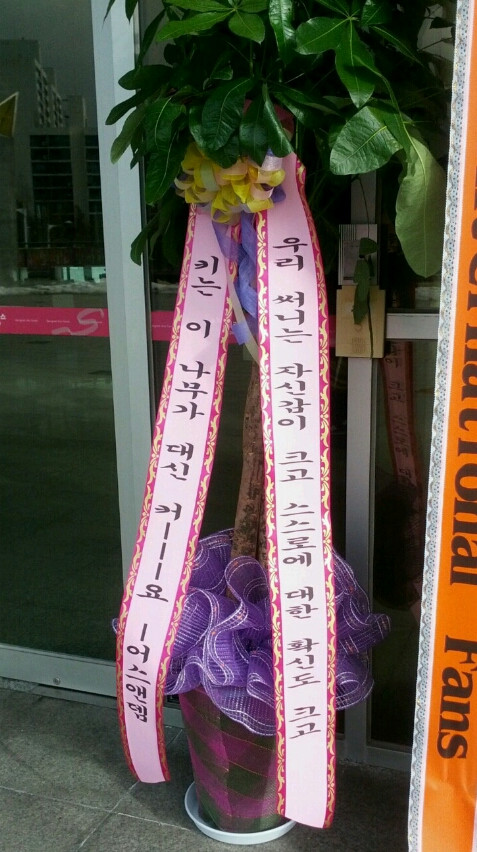 Another wreath was sent by usnthem, a Korean Girls' Generation fan-club.The message says, "Our Sunny's confidence is tall, and her self-conviction is tall, too." Then it adds, "As for height, this tree is ta—ller [for her] instead". Fan-clubs also donated rice in celebration of Sunny's first performance, amounting to a grand total of 1,676 kilograms.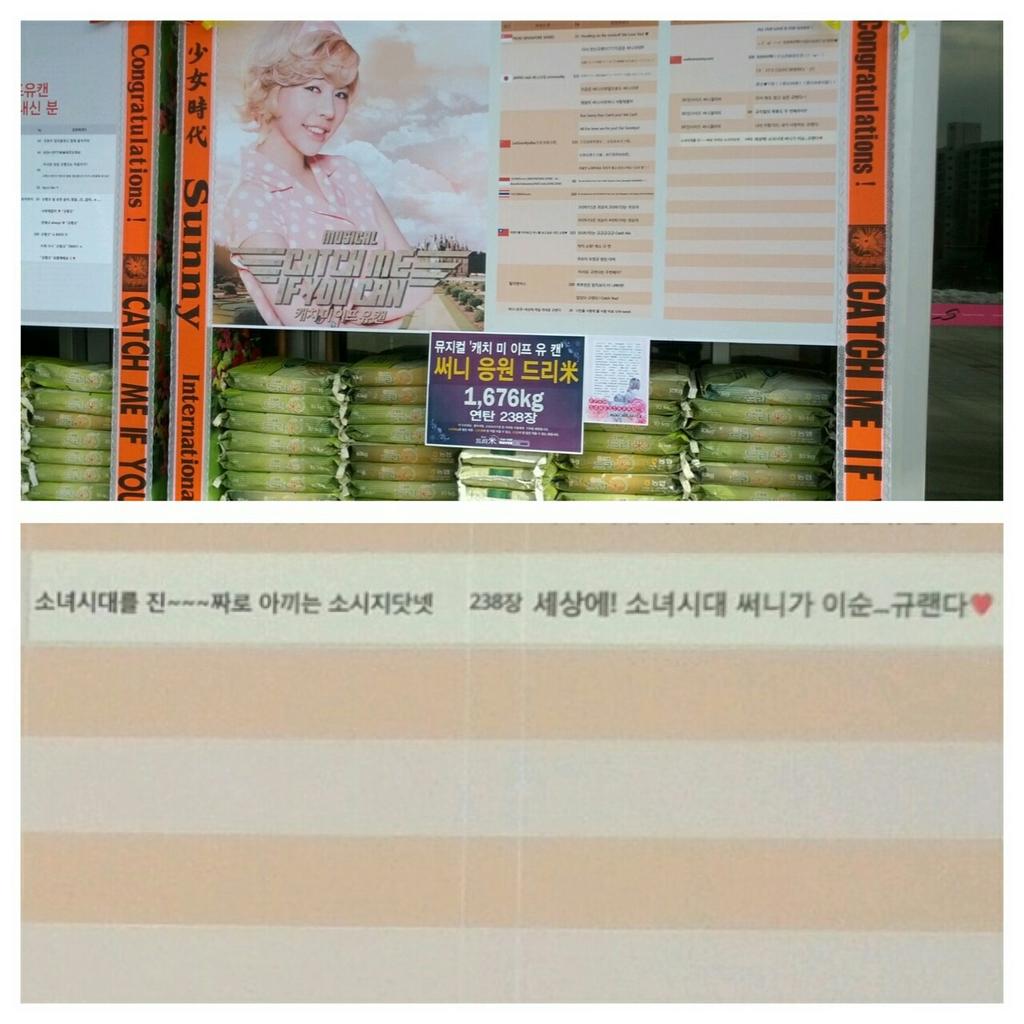 Source:
poohit_@Twitter.com
,
usnthem0805@Twitter.com
,
sosiznet@Twitter.com
Written by: moonrise31@soshified
Contributor: ch0sshi@soshified
Edited by: MoonSoshi9@soshified
Have a news item that you think Soshified should know about? Leave us a tip or e-mail us attip@soshified.com.
Follow us on Twitter: http://twitter.com/soshified for the latest on Girls' Generation.