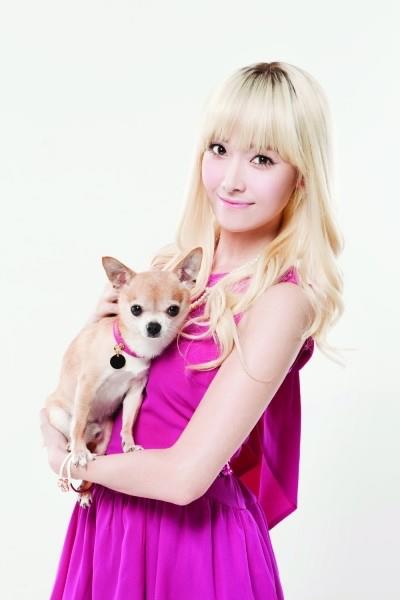 Wreaths
are lined up at the theater. They are from all over the world: China, Taiwan, and Vietnam. There's support from overseas fans who are starting mango tree planting. It is all support for Girls' Generation's Jessica.
Jessica has met her moment. Winter is "Ice Princess" Jessica's season. Busy living the life of an idol going to events, overseas tours, and CF shoots, she is starring in the musical "Legally Blonde", which opened last month, for the first time in three years.
When we met her at the COEX Artium on December 12th, where "Legally Blonde" was being held, she seemed experienced enough to find the time to relax amidst the business with the performance time nearing and offered mango juice as soon as we sat down.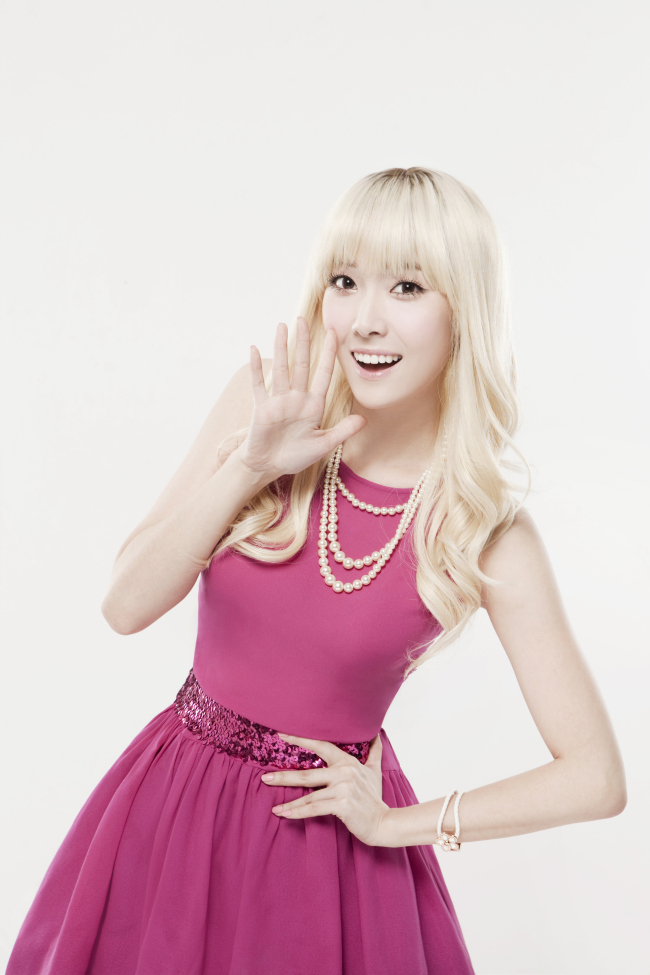 Jessica has taken the musical stage once again after three years. When she stepped on stage as the main character, Elle Woods, it opened under the same title as the film, "Legally Blonde". "Legally Blonde" is about Elle Woods, who majored in fashion merchandising and enrolls in Harvard Law School in order to win back the boyfriend she breaks up with. Elle Woods is someone who breaks the stereotype of "blondes = stupid" and is adorable, cute, pure, and also witty.
Jessica's Elle Woods pulls off the blonde look very well. She delivered the words of director Jang Yoojung, saying, "It was my first time, and I was really young then. The director said that, if I was a young girl trying to show what it was like for a rookie acting like Elle Woods before, now I'm at the age where it's okay to play Elle Woods, and that I've matured a lot."
"I'm working while recalling my memories. I remembered a lot of the difficult things. I remember it even more because it was so difficult. I only remember being really really busy then."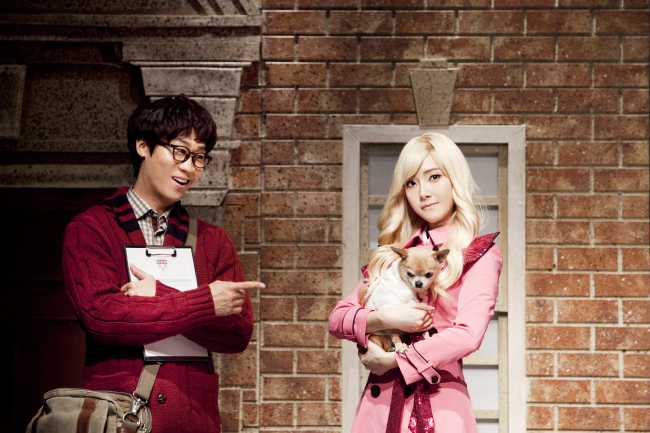 Jessica said that a lot of time has passed, the actors have changed, and that it feels like a different balance and musical is coming about. She enjoys getting in tune with new people and acting with an ensemble around her age. However, just because it's a musical she's done before, that doesn't make it any easier.
"There's a scene where I show a lot of aegyo. I don't think I'd be able to do that well even if I were to be reborn. Regardless of who my opposite actor is, I need to become empathetic on my own. I need to do it because I'm Elle Woods, and that's why I'm able to do it."
Hearing it like this, the mind of a musical actor can be felt quite strongly.
The Jessica seen through television, with her overly confident facial expressions, each word and action she makes are a lot like Elle Woods.
"Elle Woods is really daring. She's a bit assertive and isn't afraid of things. I want to learn a lot of those things [from her]."
Before her musical debut, she said she received a culture shock after watching "The Phantom of the Opera" on Broadway. Her debut musical, "Legally Blonde", was something that also made her grow more. Jessica stated, "I think I received a lot of influence from the personality of Elle Woods. I got a lot brighter through the musical."
The child who didn't like standing in front of people lost all embarrassment and fear on stage.
"When I first joined SM, they said they had to shoot and show a video to Lee Sooman, so, while saying my name and stuff, I cried a lot. I was really shy. It's amazing that a child that was so shy stands on stage like this. And the fact that I've changed."
It's already been six years since she has debuted. There weren't activities this year as Girls' Generation. She is currently putting her time into the musical, preparing for Girls' Generation's comeback, and is planning on juggling the Japan arena tour with the comeback.
As all the members, who were busy with solo activities, are all coming together for album and tour preparations, their chats are never-ending. While it's nice to be together all the time, it's even nicer seeing each other for the first time in a while. It's the same for the musical.
Jessica delivered her greetings to the audience, saying, "I'm getting on stage through a musical for the first time in a long time with a happy heart, so I hope the people watching also have a good time."
Source: HeraldCorp
Translated by: ch0sshi@soshified
Edited by: bhost909@soshified
Have a news item that you think Soshified should know about? Leave us a tip or e-mail us at tip@soshified.com.
Follow us on Twitter: http://twitter.com/soshified for the latest on Girls' Generation.