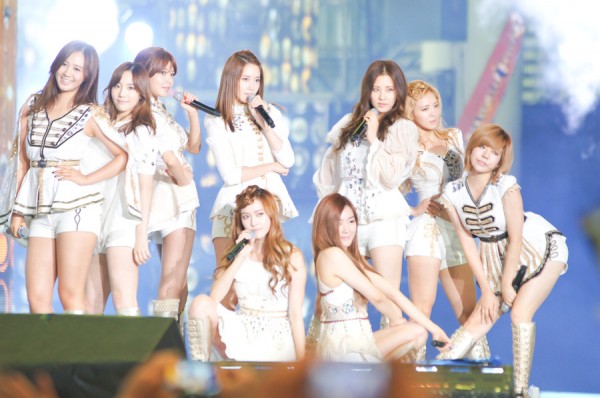 On August 25th, Girls' Generation performed alongside various Korean and Chinese artists for the "14th Korea-China Music Festival" held at the Yeosu Expo Digital Gallery. For their lineup, the girls sang "MR. TAXI" and "The Boys", wearing bright white outfits as they performed seamlessly for a loud and supportive audience. To see photos from the event, visit Soshified's Photos Section.
Other artists that were present alongside Girls' Generation were IU, KARA, 2PM, B1A4, Sonya, Kim Taewoo, Supernova, EXO-K, EXO-M, and Rania.
The Yeosu Expo is a public international exposition held by the city of Yeosu in South Korea as the host for the 2012 World Expo. World expositions feature exhibits of arts and crafts, scientific discoveries, and products of industry and agriculture provided by countries from around the world. Yeosu Expo's theme was "The Living Ocean and Coast".
The "14th Korea-China Music Festival" concert will air on September 2nd on Korean network KBS and Chinese network CCTV.
Source: Naver
Written by: Best Served Soup@soshified
Edited by: bhost909@soshified, MoonSoshi9@soshified
Have a news item that you think Soshified should know about? Leave us a tip or e-mail us at tip@soshified.com.
Follow us on Twitter: http://twitter.com/soshified for the latest on Girls' Generation.