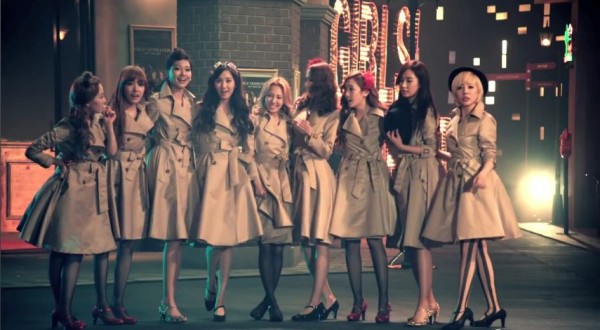 Billboard.com recently reported on Girls' Generation's new Japanese single, "PAPARAZZI", which has proven to be yet another hit and continues to do well on music charts. In the article, Billboard.com summed up the girls' incredible success in Japan by citing SoundScan Japan and noting that "PAPARAZZI" sales have so far reached 103,000 units sold, pushing Girls' Generation's total singles/download sales in Japan to 645,000. By selling over 100,000 copies, "PAPARAZZI" has also been certified gold by the Recording Industry Association in Japan (RIAJ). For the group's total album sales in Japan, Girls' Generation has reached another amazing milestone in their career: their total album sales in Japan recently surpassed the million mark and currently stands at 1,081,000 total sales.
The single itself had already done well on both the Tower Records "Daily Singles" chart and Oricon's "Daily Singles" chart, with detailed statistics covered here. Girls' Generation has kept the momentum going with "PAPARAZZI" sales still going very strong. "PAPARAZZI" was number one last week on Billboard's Japan Hot 100 and still currently holds the number seven spot, demonstrating their ever-increasing popularity and presence in Japan's music industry.
Source: Billboard.com
Written by: kt9823@soshified
Edited by: michaelroni@soshified
Have a news item that you think Soshified should know about? Leave us a tip or e-mail us at tip@soshified.com.
Follow us on Twitter: http://twitter.com/soshified for the latest on Girls' Generation.