Videos
Mnet Releases Footage of Girls' Generation – TTS from "M! Countdown"
Mnet recently released two behind-the-scenes videos of Girls' Generation – TTS's second and third wins on "M! Countdown". In the first video, viewers are able to watch the subunit's reactions to winning first place for the second week in a row. Despite the happy mood they were in, the three girls still made sure to give their heartfelt thanks to their fans for all of the support they have received so far and promised to continue to do their best in the future. In addition, Taeyeon promised to point the "M! Countdown" trophy at the camera, and Tiffany and Seohyun mentioned that they would add a rap and ad-libs to "Twinkle" should Girls' Generation – TTS win for a third week in a row. The second video includes a clip from when Girls' Generation – TTS won the Triple Crown on "M! Countdown" with each member fulfilling their promises. Both videos clearly show Taeyeon, Tiffany, and Seohyun's dorky sides as well as their sincere gratitude for all their fans.
Endorsements
Innisfree Releases New Advertisements Featuring Yoona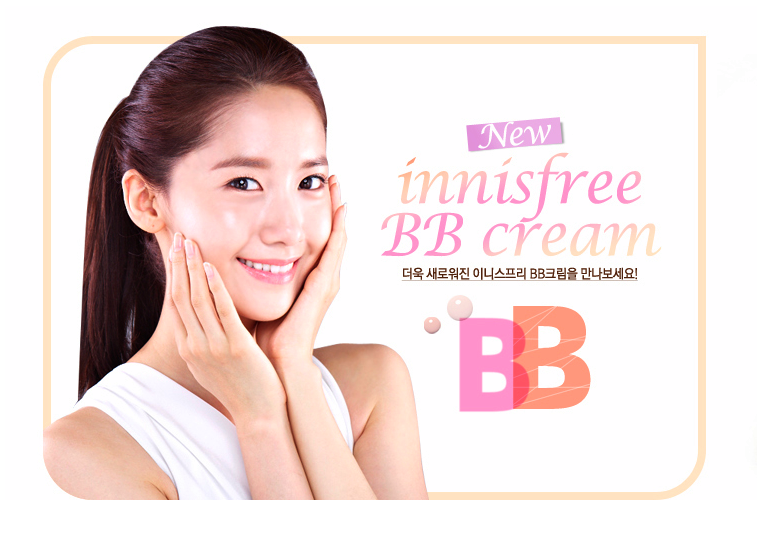 Innisfree recently revealed new advertisements for its BB cream product, which showed Yoona's refreshing face and charming smile. Other advertisements from Innisfree featuring Yoona can be found in Soshified's
Photos Section
.
Eider Releases New Picture of Yoona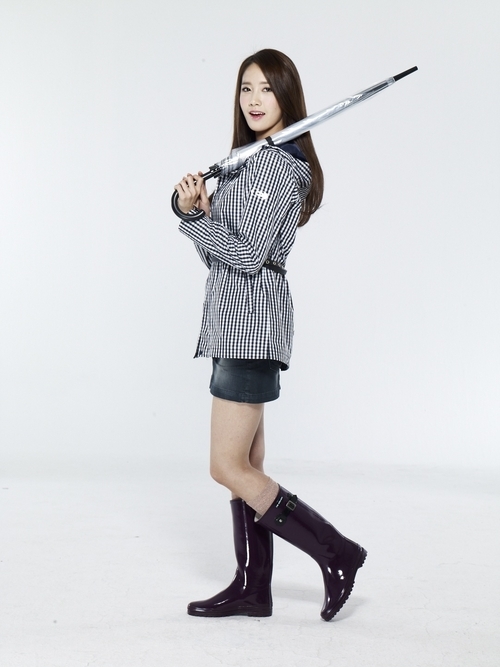 Eider recently released a photo of Yoona advertising their new boots. In the picture, Yoona can be seen in a checkered shirt and black boots, holding a silver umbrella.
The Face Shop Uploads a New Endorsement Photo of Seohyun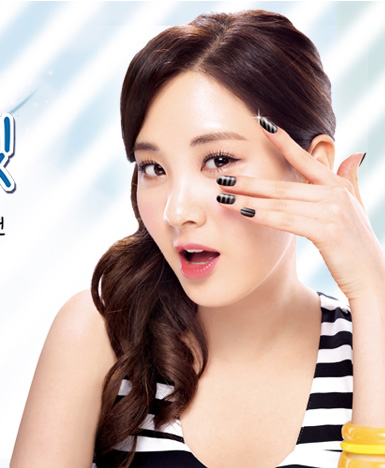 The Face Shop recently released another advertisement featuring Seohyun. In this picture, Seohyun shows off her clear skin with a cute pose and facial expression.
Others
Yoona Leaves Messages for "Love Rain" Staff Members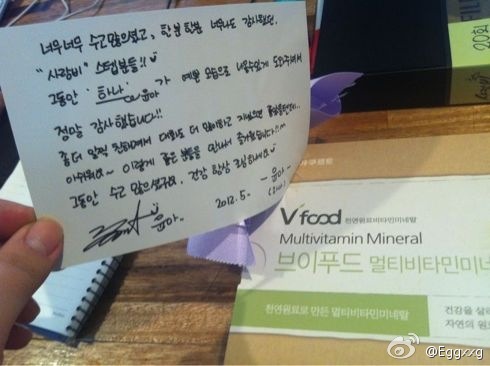 To commemorate the end of "Love Rain", Yoona wrote messages for the staff members of "Love Rain". In the message pictured above, she thanked every one of the staff members for their hard work and conveyed her gratitude for their help in making her character, Hana, so pretty every episode. She expressed sadness that she couldn't get closer to the staff members, but said that it was fun getting to meet them. She ends her message with another thank you and tells the staff members to take care of their health.
Girls' Generation Performs at "Great Voyage Festival"
On May 27th, Girls' Generation performed at "Great Voyage Festival" where they sang "Hoot", "The Boys", "Gee", and "MR.TAXI". Unfortunately, Sunny and Yoona could not be present, but the girls were still able to put on a successful show. Although the performance was not broadcast, press photos of the event can be seen in Soshified's Photos Section.
Kim Johan Compliments Jessica's Singing Ability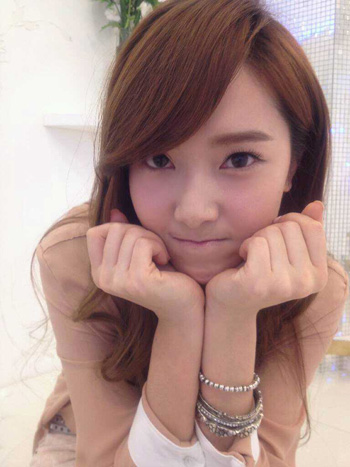 Kim Johan, former vocal trainer for Taeyeon and Jessica, recently appeared on the show "You and I" and discussed Jessica's singing skills. He expressed that though Jessica was a natural singer, her initial shyness made her voice very soft. Luckily, with some coaching, she was able to build her confidence and evolved into the talented vocalist that she is today.
Lee Jongsuk Talks About His Friendship with Hyoyeon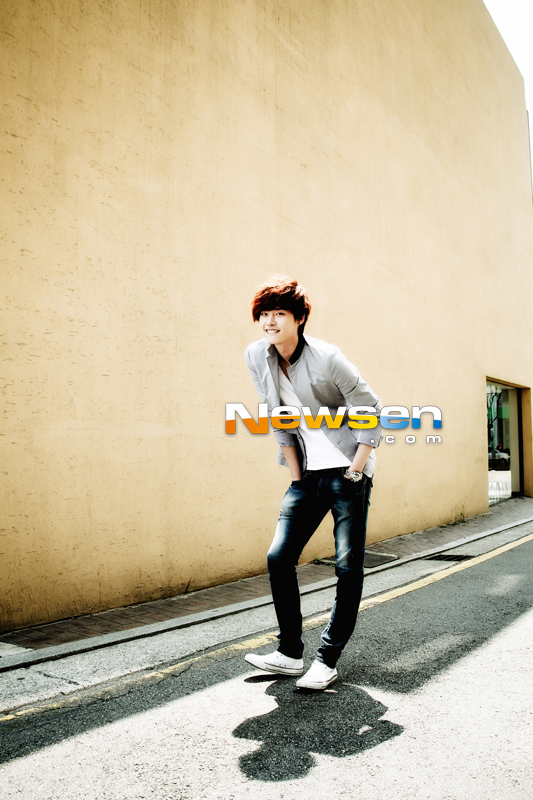 Lee Jongsuk, who is currently playing Ahn Jongsuk in the drama "High Kick 3", recently revealed that he considers Hyoyeon to be a close friend. He explained that he first met her shortly before Girls' Generation debuted, since he was also preparing to become part of an idol group at that time. Because they were the same age and got along well, they became close and still are to this day. Jongsuk said that he doesn't make friends easily, but Hyoyeon is the only person he feels comfortable opening up to and sharing his feelings with.
"NY1" Writes About Girls' Generation and the "Korean Sound Wave"
"NY1", an American news website, recently published an article on Girls' Generation's and their success in the United States as part of the website's continuing coverage of the "Korean Sound Wave". It mentioned the girls' appearances on "Late Show with David Letterman" and "Live! With Kelly", and declared Girls' Generation to be the Korean version of the Pussycat Dolls. You can check out the full article on "NY1" here.

Yoona Leaves a Message for Her Birthday on the Girls' Generation Official Website
On her birthday, Yoona wrote a message thanking fans for their support of "Love Rain" and Girls' Generation. She also expressed appreciation for the birthday wishes that she received from SONEs and her members. The full translation of the message can be found in Soshified's Translated Goodies Section.
Jessica Lands a Spot on "On Style"'s May Style Log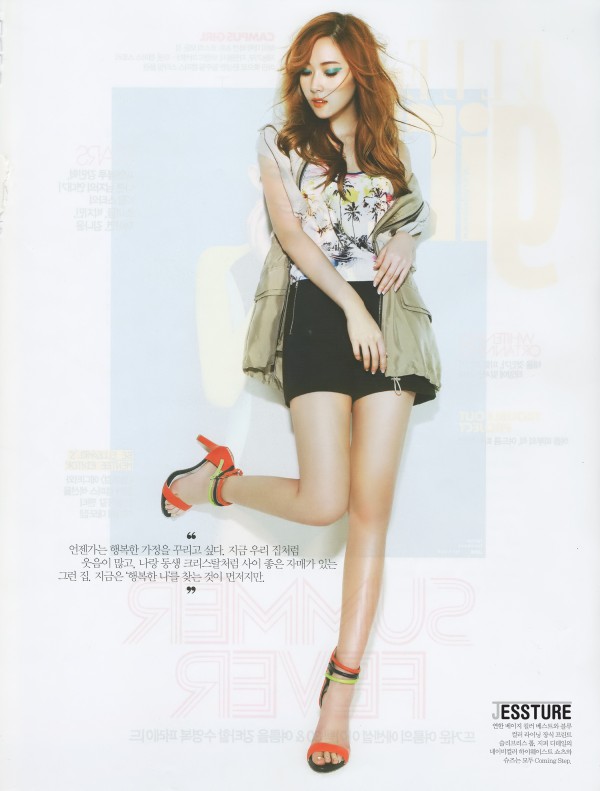 "On Style", a fashion website, recently listed Jessica as number 29 on its monthly Style Log. The Style Log is a rundown of 31 people the website considers worthy of being recognized for having an exceptional fashion sense. You can check out the Style Log here.
Girls' Generation Appears in Portuguese Teen Magazine
Girls' Generation was recently featured in a Portuguese teen magazine. The article introduces the girls, talks briefly about how they became Girls' Generation, and mentions three of their music videos: "Gee",  "Hoot" and "Run Devil Run". It also talks about their CFs and their participation on "Hello Baby", along with Girls' Generation's fashion styles and recent dramas such as "Love Rain" and "Fashion King".
Yuri Posts a Photo and Message on Japanese Mobile Site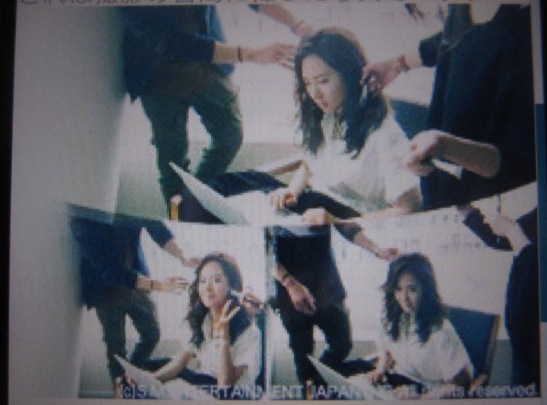 Yuri recently posted some behind-the-scenes photos from her drama on Girls' Generation's Japanese mobile fansite. In the message that accompanied the pictures, Yuri expressed her excitement that the filming for "Fashion King" was over and she could finally reunite with the other members of Girls' Generation. Read the full translation in Soshified's
Translated Goodies Section
.
Hyoyeon Thanks Fans for Their Support on "Dancing with the Stars II"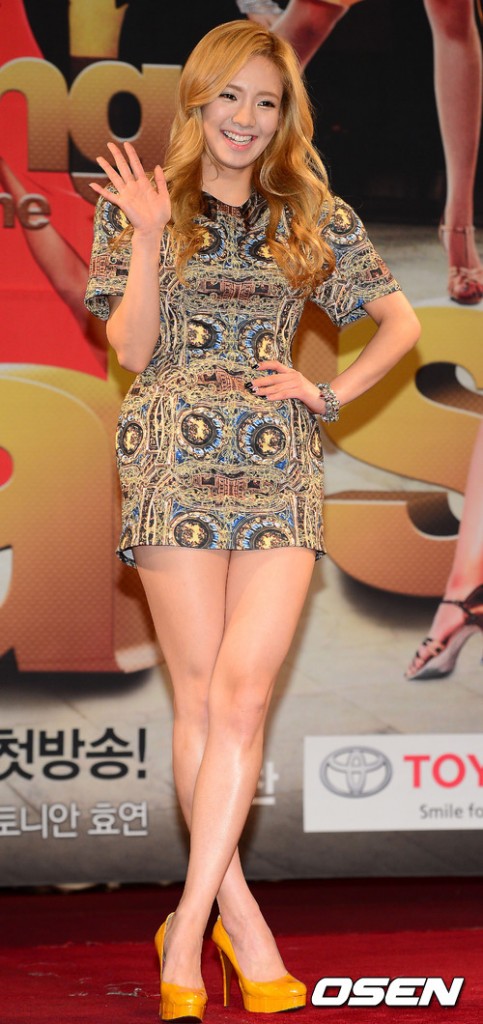 On June 1st, Hyoyeon wrote a message on Girls' Generation's official website thanking fans for watching her on "Dancing with the Stars II". She also thanked the other members of Girls' Generation for their support as well. The full message can be read in Soshified's
Translated Goodies Section
.
Girls' Generation "Holiday" Photobook Sells Over 33,000 Copies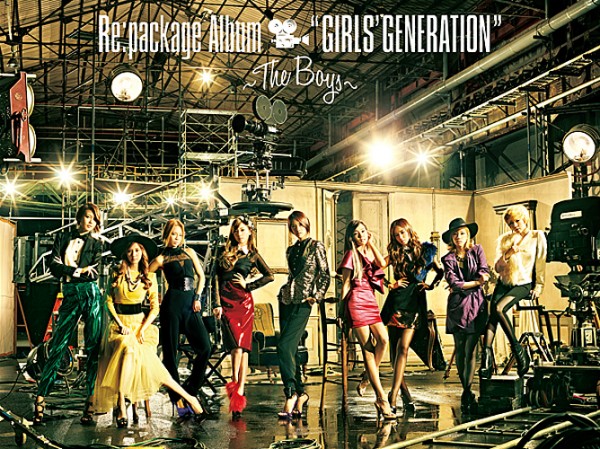 33, 415 copies of Girls' Generation's "Holiday" photobook were sold in the first quarter of 2012 in Japan, making it the seventh photobook with the highest sales during that time period. Congratulations to Girls' Generation and their continued success in Japan!
Photos
Kim Sooro Takes a Picture of Himself with Sooyoung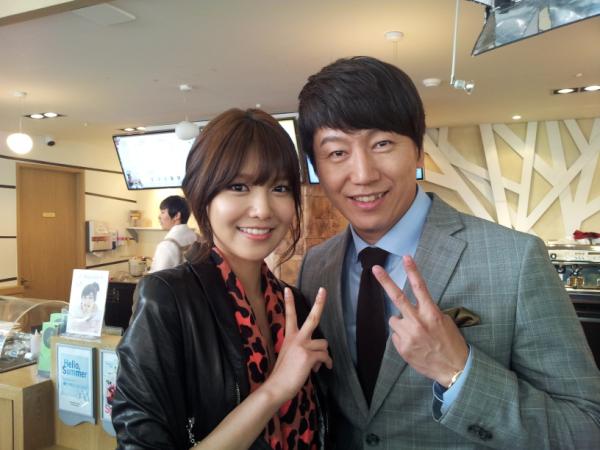 Kim Sooro posted a picture of him and Sooyoung on his Twitter account. The photo was taken at the shooting site for an advertisement with Kim Sooro. The pair can be seen posing together while they casually make peace signs for the camera.
Hyomin Tweets Pictures from Her Visit to "Invincible Youth 2"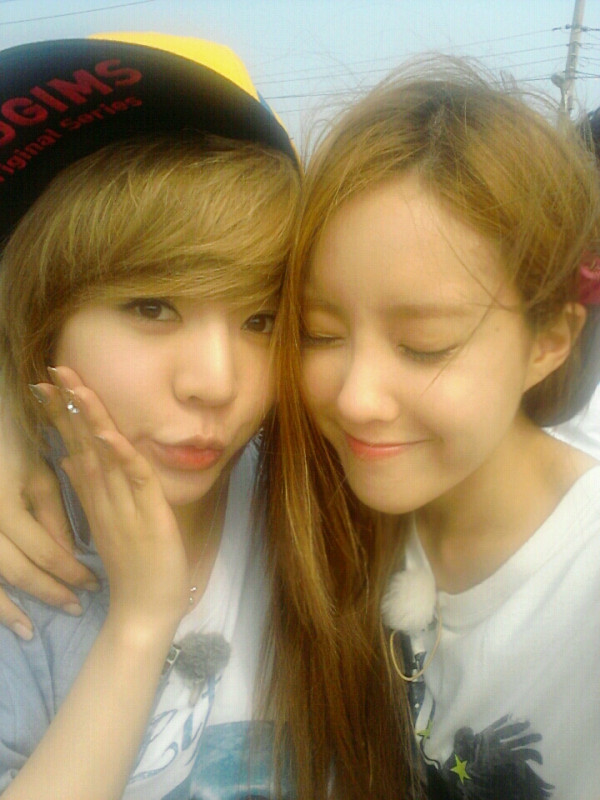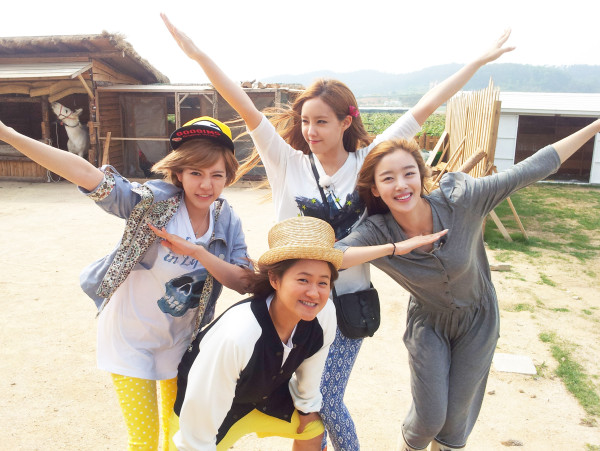 Hyomin from T-ara tweeted a message about her visit to the "Invincible Youth 2" filming site on May 30th and shared a picture of herself and Sunny. In her message, she stated that it was her birthday and that for her present, she received Sunny. She ended her message saying that the "Subyung" couple had been revived. Later, Hyomin uploaded another picture from her visit with the "Invincible Youth 2" cast. This goofy photo shows Hyomin with Sunny, fellow season one member Sunhwa, and returning MC Kim Shinyoung.
Bora Shares a Picture of Herself with Sunny and Hyoyeon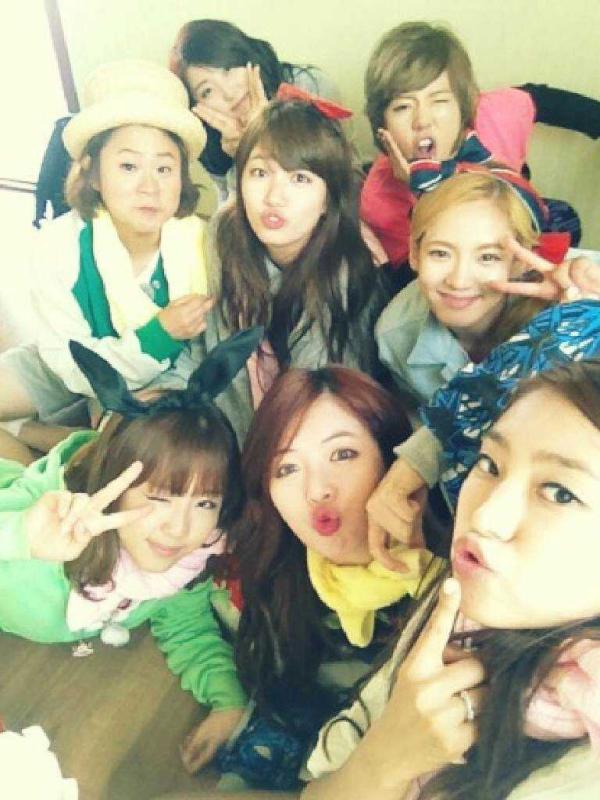 Bora, a member of SISTAR and cast member on "Invincible Youth 2", recently posted a photo of herself with the rest of the "Invincible Youth 2" cast. Sunny and Hyoyeon can be seen posing comically for the camera.
Jang Geunsuk Tweets a Photo of Himself and Yoona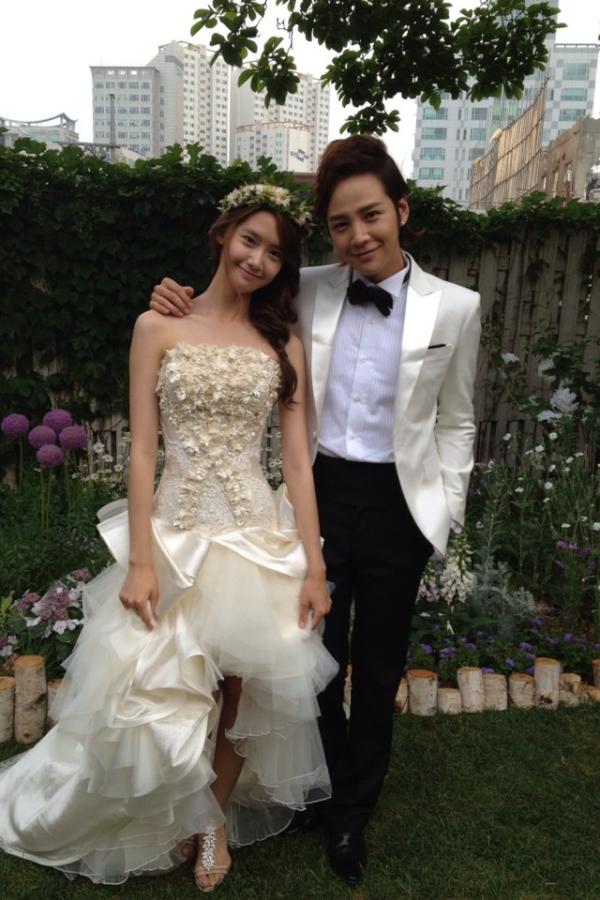 Jang Geunsuk, Yoona's co-star in the drama "Love Rain", recently posted a picture from the set of the drama. In the photo, the two are in what seem to be wedding outfits, and both are smiling happily.
Joo Sangwook Uploads Picture of Himself and "Invincible Youth 2" Cast Members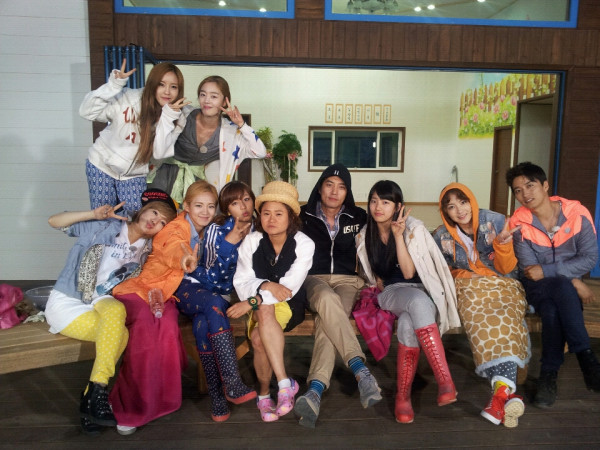 Joo Sangwook, a South Korean drama actor, recently shared a photo of his encounter with the cast of "Invincible Youth 2". Sangwook strikes a cool pose as the girls show off their cute expressions.
Ock Joohyun Tweets Photos of Herself with Seohyun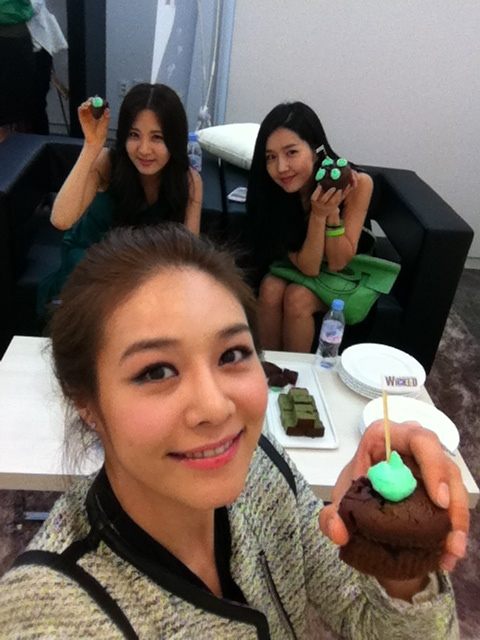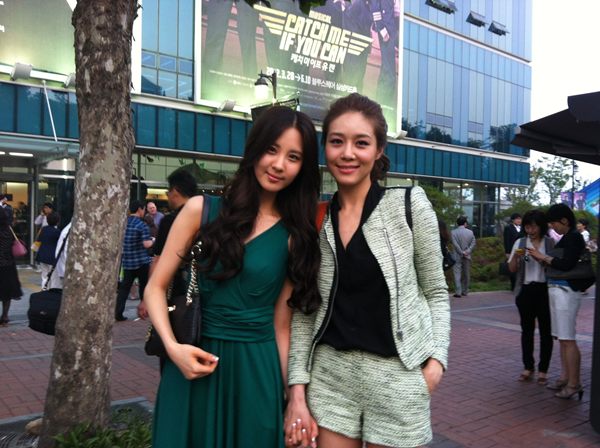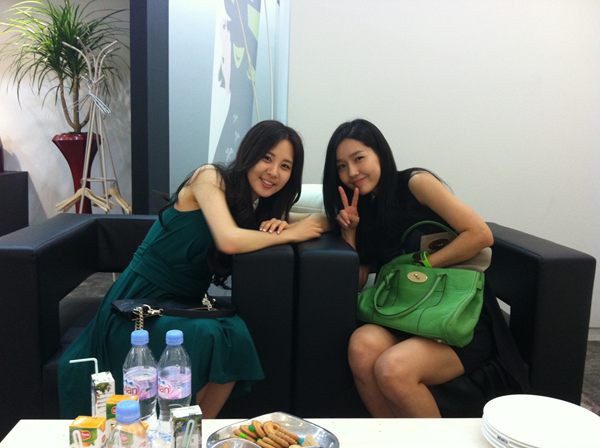 On May 31st, Ock Joohyun of 90's girl group "Fin.K.L." tweeted a photo of herself with Seohyun. The two of them were at a performance of the Broadway musical "Wicked", which was touring Korea. Also present in some of the photos was Ock Joohyun's ex-bandmate, Lee Jin, who also went to watch the musical.
 Staff Member of "Love Rain" Tweets a Photo of Yoona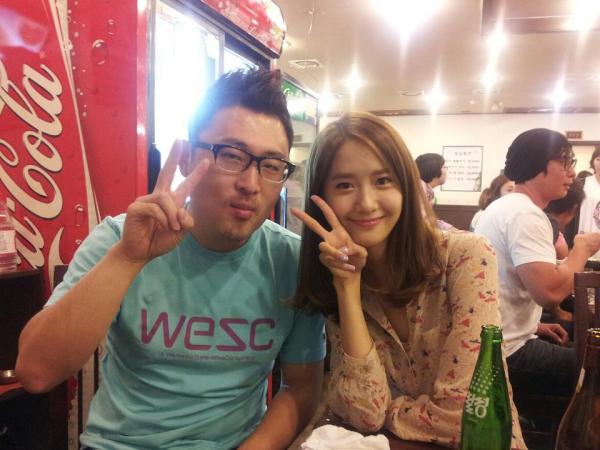 A staff member of "Love Rain" recently uploaded a picture of himself and Yoona from the drama's after-party. The two took a quick break from celebrating the end of the show in order to pose and smile at the camera.
Hyoyeon Takes a Photo with "Dancing with the Stars II" Contestant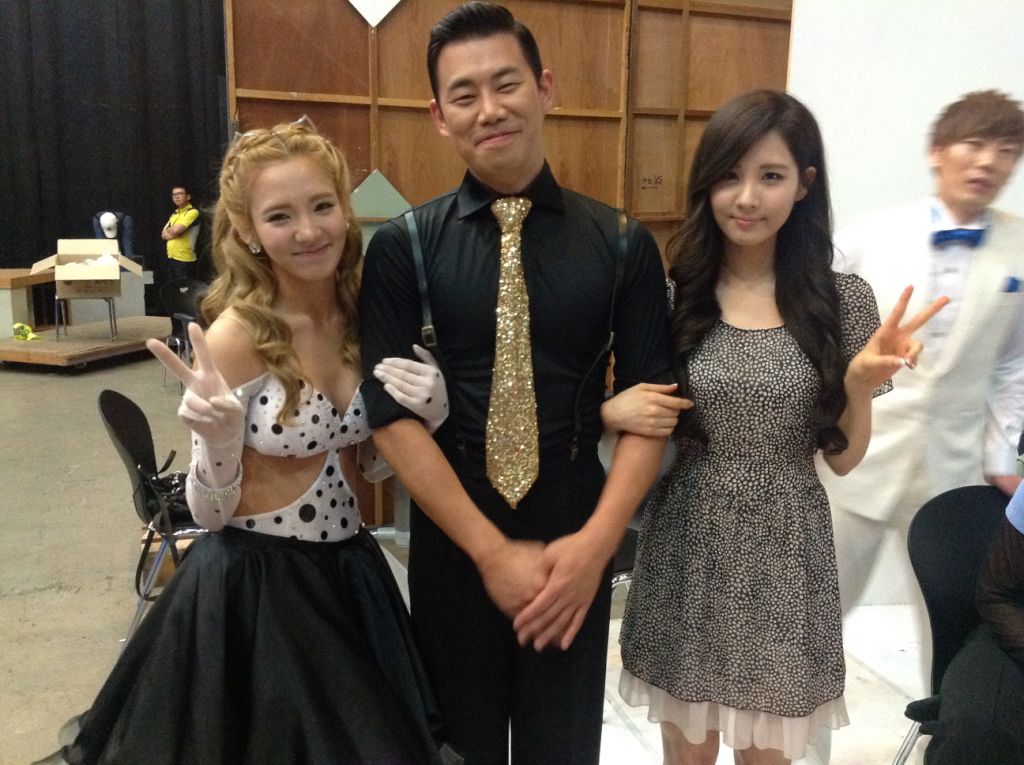 On Friday, a picture of Hyoyeon with professional dancer Park Jiwoo was uploaded online. Park Jiwoo is also a contestant on the show, in which he partners with model Jessica Gomes. Seohyun, who attended the show to support Hyoyeon, also appeared in the photograph.
New Sets of Pictures
GiRL de Provence Official Pictures – Jessica, Yuri1, Yuri2, Yoona1, Yoona2, Group
LOOK – Jessica, Sunny, Yuri, Group
Love Rain BTS – Yoona1, Yoona2, Yoona3, Yoona4, Yoona5
Love Rain Official Pictures – Yoona1, Yoona2, Yoona3, Yoona4
SONE Picture/Video of the Week
This fanmade music video is a compilation of many of Girls' Generation's most recent hilarious moments for the viewer's enjoyment. Filled with cuts from shows such as "Girls' Generation and Dangerous Boys", "Running Man", "Happy Together", and "Radio Star", as well as "Show! Music Core" host clips and various radio tapings, this video is packed with the silly antics, expressions, and banter that made so many SONEs fall in love with Girls' Generation.
If you have any pictures or videos you'd like to submit for SONE Picture/Video of the Week, please feel free to do so by sending them to the Soshified Writing Team at tip@soshified.com or posting at the official SONE Picture/Video of the Week thread
Sources: Sport Korea via Nate, Newsen1, KimSooro@twitter.com, sosiz, Newsen2, sistarsistar@twitter.com, NY1, AsiaPrince_JKS@twitter.com, Yakult Facebook, Berbba@twitter.com, b89530@twitter.com1, b89530@twitter.com2, uks0718@twitter.com, Girls' Generation Official Website1, whimtwit@twitter.com, On Style, thestar, Girl de Provence, joohyunieee@twitter.com, HOnGyOke@twitter.com, joohyunieee@twitter.com, Chosun Images [1] [2], Jaypjw@twitter.com, Official Girls' Generation website redsunset@soshified.com, Girls' Generation Official Website2, Sports Chosun, shoutwithoutasound@YouTube.com
Written by: moonrise31@soshified, Best Served Soup@soshified, NeonCyro@soshified, nicholys@soshified
Contributors: dongie@soshified, ch0sshi@soshified, jyhwang@soshified, Kkabbekky@soshified
Edited by: bhost909@soshified, letaengbutt@soshified
Have a news item that you think Soshified should know about? Leave us a tip or e-mail us at tip@soshified.com. Follow us on Twitter: http://twitter.com/soshified for the latest on Girls' Generation.