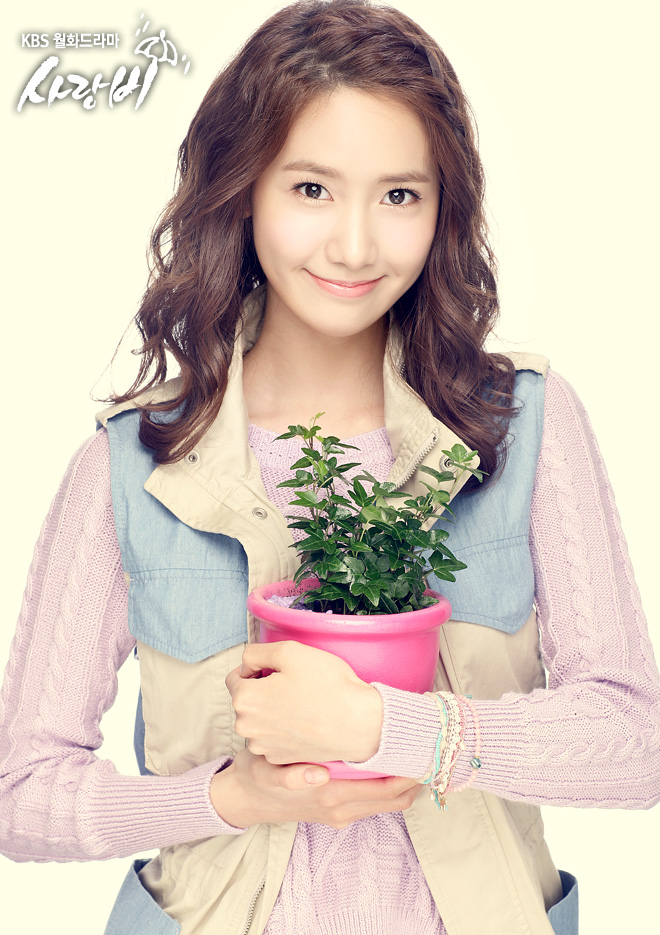 Girls' Generation's Yoona and Yuri are going head to head in dramas, and it has been revealed that they are burdened by the comparison of their acting skills.
On April 27th, Yoona met with reporters in Sangsudong where KBS 2TV's "Love Rain" was filming. She gave her honest opinion on the citizens' thoughts. Yoona was asked about the comparison between her and Yuri's acting skills. She replied, "Our worries are different. It's Yuri's first time acting while it is time for me to strengthen my path as an actress", and "I was surprised when I first saw Yuri acting. It was much better than my first time".
Also, she explained the change in her acting, saying, "It's been two years since I last acted, and during the two years, I feel like I matured a lot. While I'm reading the script, my field of vision on dramas becomes wider. If I looked at only my character before, now I think about the drama in general and then analyze my character."
When asked about Girls' Generation members' reactions when they watched "Love Rain", Yoona replied, "They all said they liked that I came out very pretty. They were especially surprised at the kiss scene."
Sooyoung was selected as the member who monitors her the best. Yoona said, "Sooyoung unnie personally recorded my Japanese lines. I always listened to it right before I started acting, and from time to time, I was surpised because Sooyoung's tone of voice popped out in my lines."
Sources: Osen, KBS
Translated by: jyhwang@soshified, minigiglo@soshified
Edited by: MoonSoshi9@soshified, bhost909@soshified
Have a news item that you think Soshified should know about? Leave us a tip or e-mail us at tip@soshified.com.
Follow us on Twitter: http://twitter.com/soshified for the latest on Girls' Generation.