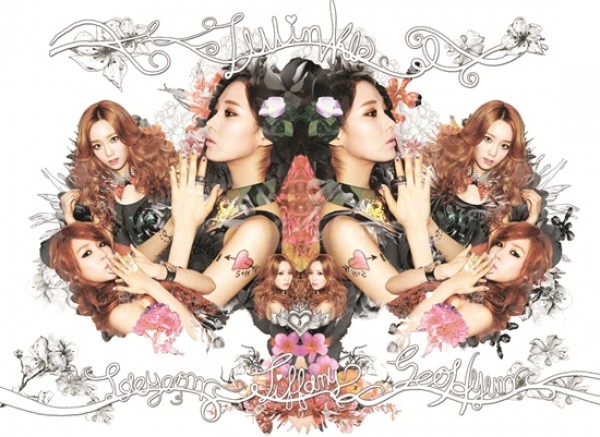 A new teaser image for Girls' Generations first subunit, "Girls' Generation – TTS", has been revealed on numerous websites.
In contrast to the unusual outfits featured in the first teaser, the new image features Taeyeon, Tiffany and Seohyun in much more subdued tones and with less drastic hairstyles. Searches for "Girls' Generation – TTS" sharply increased after the release of the new teaser image, with many netizens commenting and speculating on not only the image, but the content of the mini-album as well.
Songs from the album will be released on iTunes and other download sites on April 29th, and the physical album will be released on May 2nd. The digital album and the physical album will both have different photobooks.
The title song, "Twinkle", is composed by Brandon Fraley, Jamelle Fraley, and Javier Solis, who are often associated with the Jam Factory, a collaborative group of artists and composers. The song is described as having a 70's and 80's Stevie Wonder influence, mixed with an up-tempo modern funk.
Source: joinsmsn
Written by: SNSDave@soshified
Translated by: minigiglo@soshified
Edited by: bhost909@soshified, MoonSoshi9@soshified
Have a news item that you think Soshified should know about? Leave us a tip or e-mail us at tip@soshified.com.
Follow us on Twitter: http://twitter.com/soshified for the latest on Girls' Generation.