In this issue of Ask Oppa/Ask Unnie,
MoonSoshi9
 and 
letaengbutt
will be answering those questions that have caught their eye. Again, 
letaengbutt
 will be using AhjuMaknae as her nickname, while 
MoonSoshi9
will be using Oppa.
We are both looking forward to receiving your interesting questions and hope that you will keep them coming. Remember, there is no such thing as too many questions, so don't forget to ask!
As always, there are three ways for you to send us questions, and we need to continue to receive them from you in order to keep this column going. Just remember that we're looking for opinion-based questions, and that questions about Girls' Generation facts can be answered here instead. Also, remember that there is NO deadline for submitting questions. If we didn't answer your question this month, it doesn't necessarily mean that we'll never answer it, and we can save it for later months.
Method 1) Email questions to us at tip@soshified.com with the subject "Ask Column".
Method 2) Leave questions in the official Ask Oppa / Ask Unnie Question Submission Thread here on Soshified.
Method 3) Submit questions to the official Ask Oppa / Ask Unnie Formspring page. So what fascinating questions did you all ask this month?
Let's dive right in and find out!
1a) Who do you think was the best and worst actress in the 'Time Machine' MV?
b) Which color or animal do you think best represents each member?
c) What do you think is in each of the members' bag?
-Taenylicious
letaengbutt-AhjuMaknae
It's hard to make this sound as non-cliche as possible, but I think that all the members were equally good. They expressed their emotions very clearly and I definitely enjoyed watching the music video. However, I think that a few of the members deserve higher praise for their spectacular acting, namely Sunny and Yoona. Both of them had to film for hours in freezing temperatures, especially Yoona who wore a sleeveless wedding dress and ran down the snowy street in Tokyo. Sunny's rain scene was also amazing and I love how she can portray her vulnerability while showing her strong character at the same time.
I think that the color which best represents Taeyeon would be orange. She's as warm, friendly and motherly as the color orange, but she can also be dorky and as full of funk as the color. For Jessica, I think a good representation would be light blue. It's cool yet sweet, soothing yet warm and it perfectly describes Jessica. Sunny seems like a dark green to me. She's very steadfast, strong and calm which gives me the impression of something solid yet soft. I can't seem to be able to decide between rainbow or red for Tiffany. I suppose "rainbow" isn't technically a color…so I guess Tiffany would be red. I think her personality is like the color because she's fiercely protective of those she loves, and she's friendly, warm, kindhearted and loving too. Bright purple is the color I would use to describe Hyoyeon. She's spunky, quirky and unique, yet she's very motherly. For Sooyoung, I think a bright sunny yellow describes her well. She's chic and loving, and she's always so friendly. Next, I think navy blue suits Yuri because she's very determined and dedicated, yet she can be fun and warm too at the same time. Lastly, I think Yoona is lime green because she's so humorous, and Seohyun is off-white because she's very reserved and caring.
Seeing as how the girls are all in their early twenties, I think products like makeup, blotting paper and other cosmetics are always in their bags. Also, I'm quite sure they carry an iPod of some sort and a pair of earphones with them at all times because they travel around a lot. Apart from that, I'd guess that they have random stuff like magazines, books or voice recorders.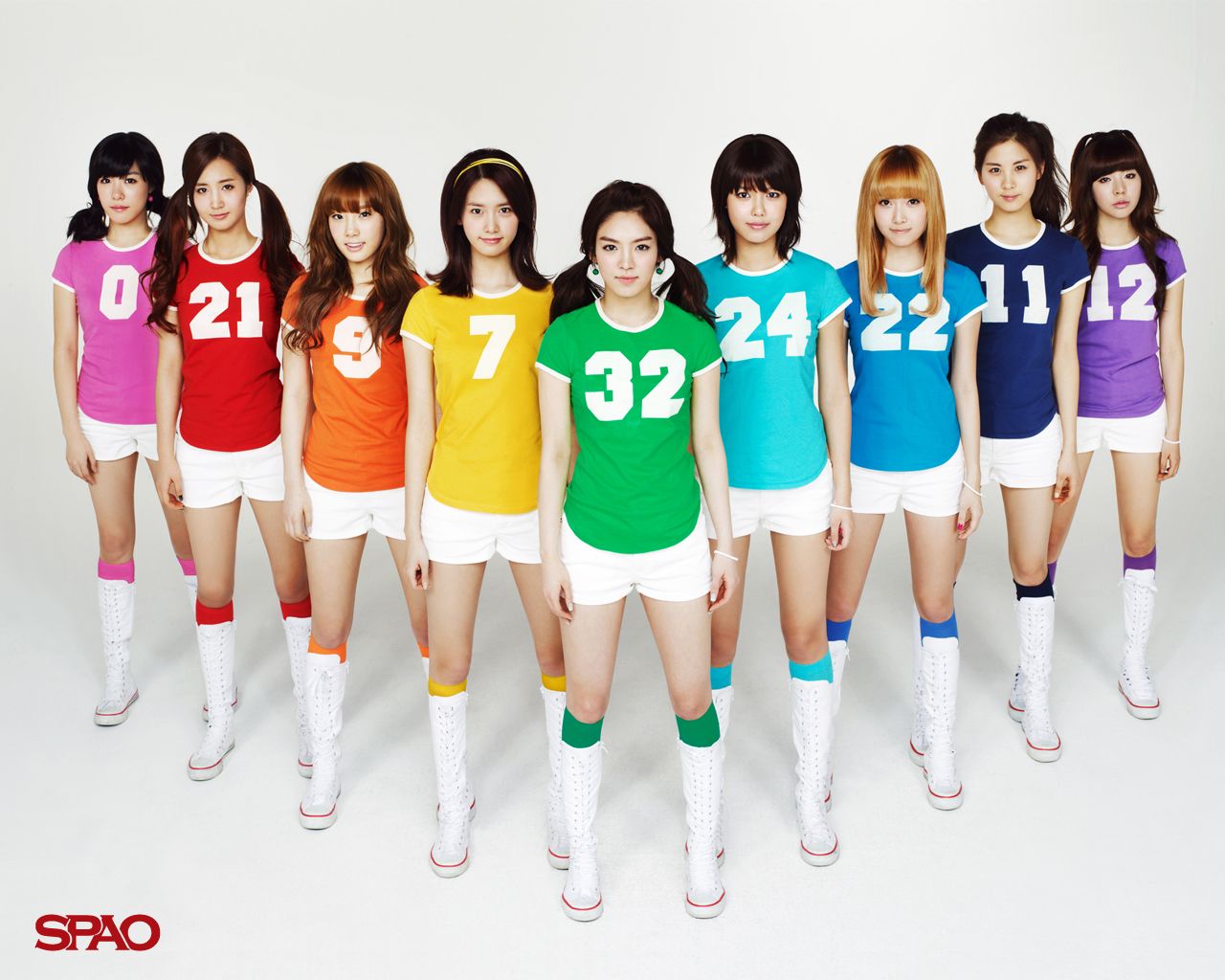 MoonSoshi9 -Oppa
Sooyoung and Tiffany kind of stole the show for me in the "Time Machine" MV. Tiffany's close up shots were pretty heartbreaking, but the end shot of Sooyoung staring into the camera with that incredibly sad look on her face was just too much. I was disappointed with Hyoyeon's scenes, but not Hyoyeon herself. The shots were so wide that she didn't get a chance to show much, though she did look absolutely stunning.
Tiffany is all about pink of course. Yoona has such a long and slender neck that I would say a giraffe fits her pretty well. Sunny's color would be yellow like the sun to fit her bright personality. Yuri's color is black because she is the black pearl and has a mysterious beauty. Taeyeon would be a cute little puppy because she is tiny and you just want to pick her up and put her in your pocket. Sooyoung's color would be red, because I think she has a lot of passion and love. Jessica's animal is the cheetah. She loves her animal prints, not because she is fast (we all know her motto never to run, even if you're late). Hyoyeon's color could be orange, because her powerful dance can start fires on the dance floor. White seems to be the best color for Seohyun. She is calm and collected, but able to do so many things, much like how white is all the colors combined.
All of the girls except Jessica have a fake cucumber in their bags to troll Jessica with. Jessica, of course, has a handheld fan for when she is away from aircon.
Do you think it is wise of SM Entertainment to let the girls take up individual activities such as various CFs, shows and dramas? Would it not create tension or conflict among the girls when each of them have different levels of success and popularity?
-cheezelsoshi
letaengbutt-AhjuMaknae
If I were to look at this situation from SM Entertainment's point of view, I would definitely let the girls have their own individual activities. If the girls stay together as nine and only promote as a group, there is only that many schedules that they can attend. However, by splitting them up and allowing them to have their own individual schedules, it's increasing the number of schedules that the group has as a total, thereby increasing profit. I don't know what happens to the money that the girls earn from individual activities. SM Entertainment might get a percentage of what they earn or they might let the girls keep whatever that they earn individually through their various shows and dramas. However, even if SM Entertainment doesn't stand to gain financially from this, they are increasing awareness of these girls by letting them participate in various forms of the entertainment industry. For example, Yoona has had many experiences in acting and through her dramas, she has helped Girls' Generation to gain attention from the older generation. By increasing the number of people who know about Girls' Generation, SM Entertainment is effectively increasing the number of fans Girls' Generation has and this will lead to higher sales which means more earnings for SM.
I suppose they would have been jealous of each other in the beginning, but by now, I think that they would have gotten over that. Some of them have their own individual activities now while others are resting, and I don't think that's much of a problem as they still seem as close as ever even after five years.
MoonSoshi9 -Oppa
It's definitely a smart move. Each individual activity brings more exposure to Girls' Generation. Just look how much Yoona's previous dramas had helped older people discover Girls' Generation through her. Fame and popularity is extremely fickle. If the girls just don't do anything while they are working on their next album there would be so much time where Girls' Generation is not in the news. By having the girls all over the place, literally on every channel, SM keeps Girls' Generation in the headlines even when Girls' Generation as a whole group is not even promoting anything.
I'm sure there is some competitiveness to do well because it's only natural. But at the same time, they have all said that even though they might feel a little jealousy about another member's success, they still love and support them. They are just as happy themselves that another member of the group is doing well. Yuri and Yoona are literally in direct competition with each other since their dramas air at the same time. They both said they monitor each other's drama to see how they are doing. If anything, it's just friendly competition.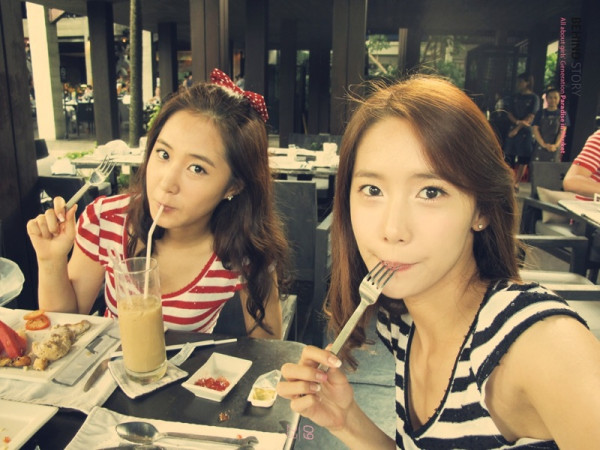 1) Which member of Girls' Generation would you like to hang out with for a day? Why do you choose her and what would you guys do?
b) Out of all the Girls' Generation songs including the Japanese versions released so far, which ones would you choose as your personal Top 10 Favorites?
c) If you only had 3 wishes from Girls' Generation and couldn't wish for more, what would you want them to grant you?
– SNSD FTW!!!
letaengbutt-AhjuMaknae
Definitely the Kid Leader, Kim Taeyeon! She once mentioned that she'd like to spend a date at the amusement park and I'd very willingly volunteer to be her date. I absolutely love amusements parks and to me, the bigger the roller-coaster rides, the more fun it is. I've once gone on a roller-coaster ride over twenty consecutive times and the only reason why I stopped was because it was closing time. Getting to spend time with Taeyeon while riding on roller-coasters and screaming myself silly seems like a very fun way to spend my day. Also, I'm pretty sure that somewhere along the way, I'll be able to act frightened and cling onto her for my dear life…if you know what I mean.
I swear it's impossible to choose just ten, so I decided to choose the Top Ten from "The Boys" and "Girls' Generation First Japanese Album"
10. Let It Rain
9. Oscar
8. Trick
7. Top Secret
6. The Great Escape
5. Lazy Girl
4. How Great Is Your Love
3. Beautiful Stranger
2. The Boys
1. Time Machine
My first wish would be for the girls to stay together forever as unrealistic as that sounds. I hope that even after thirty, fifty or even a hundred years, they'll still be as fun-loving, dorky, kindhearted, warm and lovable as they are now. My second wish is to stay with the girls in their dorm for a while (forever, if they don't mind!) because I really want to see what they're like on and off camera. Lastly, I'd give my final wish to the girls because they deserve it after so many years of hard work.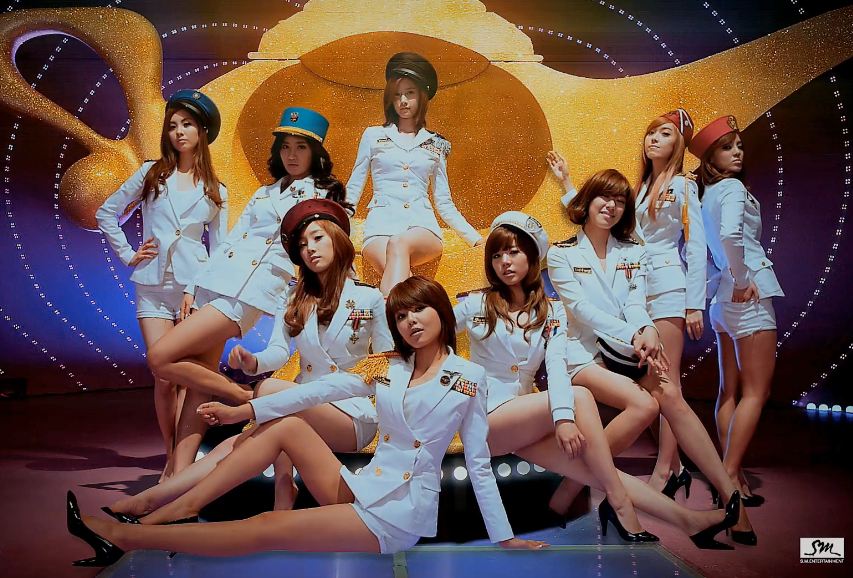 MoonSoshi9 -Oppa
I would love to hang out with Tiffany for a day. She always seems like such a bright and fun person to be around, and I know that any day with Tiffany Hwang would not have a boring moment in it. Tiffany has mentioned about wanting to see more musicals, so I would definitely take her to a show. She's always so busy, so instead of doing a whole lot of activities, I would imagine Tiffany would appreciate a nice relaxing day of not doing much, just hanging out, maybe a dinner and drinks…Oh God this is starting to sound like a date. Let's just stop here.
Top Ten Soshi songs… An impossible task, but I'll try.
10. I'm In Love With The Hero
9. Forever
8. Show Show Show
7. Mistake
6. Echo
5. The Boys
4. Hoot
3. Gee
2. Into The New World
1. Genie
If Girls' Generation came to me and said "Tell me your wish", the first thing I would wish for is for all nine members to be healthy and happy. My second wish would be for a little money so I can keep buying their stuff. Soshi goods are expensive! Lastly, my third wish would be for Girls' Generation to have their own private jet. Oh, and if I could be a flight attendant on that jet, that would be cool, too.
Written by: letaengbutt@soshified, MoonSoshi9@soshified
Photos by: SPAO, All About Girls' Generation App, SM Entertainment
Have a news item that you think Soshified should know about? Leave us a tip or e-mail us at tip@soshified.com.
Follow us on Twitter: http://twitter.com/soshified for the latest on Girls' Generation.