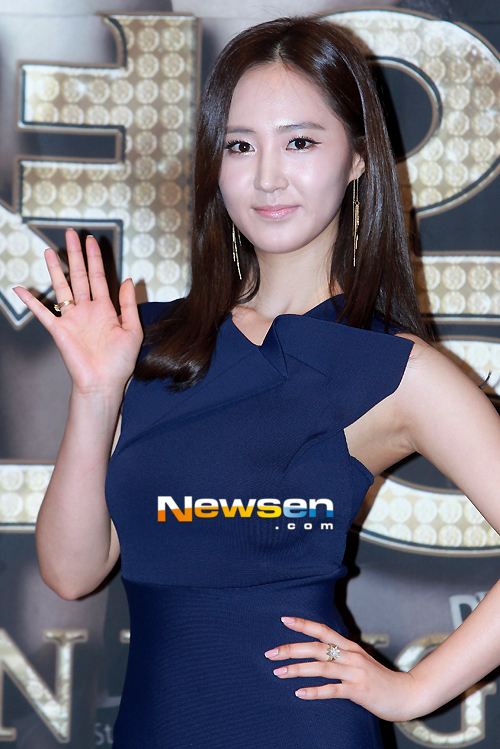 Girls' Generation's Yuri and actors Lee Jehoon, Shin Sekyung and Yoo Ah-In attended a press conference for "Fashion King" on March 14th. During the press conference, Yuri gave several comments on her role as Choi Anna and how she feels about acting. Since it's Yuri's first time acting in a drama, she had some difficulties. However, she has pulled through with hard work, observing how professionals act in movies and dramas, and also with the help of the PD of "Fashion King". Below are some of the comments Yuri and Lee Jehoon said during the press conference.
"I'm taking on the role of Choi Anna, a girl who becomes a top designer with hard work and passion rather than natural-born talent. While she is a perfectionist when it comes to work, she is actually very delicate. The character has been hurt by the world, love, and people that she knows. When you see her for the first time, she can come off as being cold, but because she is soft-hearted, I think she will be able to show different appearances. I'm really happy and am looking forward to acting as a character with such diverse images."
"Because I am acting with actors that are around the same age as me, I was hoping that there would be time for us to talk about personal things aside from work, and get close, but there haven't been any chances for that, so I'm sad."
"An entertaining situation has been created because I'm acting with Yoona. I'm happy that there are more things that I can relate to her with. There are more things that the members can share with one another now. I'm happy because, even if the viewers change the channel while watching one of our dramas, Girls' Generation will still be on the screen."
"My members read the script and discussed with me about a lot of things. We even acted out things together when there were difficult lines in English. I was having such a hard time that they said they think there are a lot of similarities between Anna and myself. Because I was worrying so much, they cheered me on and told me to believe in myself and to do my best."
"The English lines were really hard. I had to put feelings into it while acting the scenes out while speaking in English, but it was awkward. I completed filming with the help from my members of Girls' Generation. I'm still really worried. I hope people look at me positively."
"There are many differences between singer Yuri and myself when acting. If a singer has to put all their energy into a short amount of time, then, acting requires you to focus and express emotions in every scene in a single breath. So, I think that acting is a little hard. I'm trying my best to focus every moment."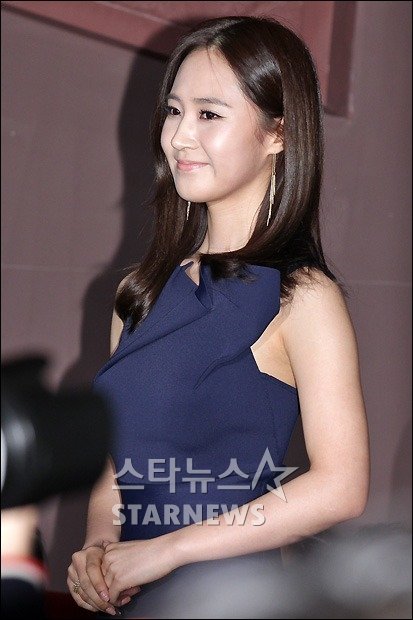 "Instead of trying to set a character, I thought about what part of my personality is similar to Choi Anna. I tried to observe myself."
"Because it is my first time acting, there are many things that I lack. Lee Myungwoo PD often had meetings with me before we started filming, helping me to find the Anna in me by drawing out my emotions. He said I would have to record myself with a video camera and monitor what I was like. I received lessons that weren't really like lessons."
"If singer Yuri's personality is bright and cheerful, then Choi Anna is more calm and cold-hearted. On the set, I am doing my best to think like Anna by talking less and be more poised. Rather than thinking I'm acting, I am acting as if I have become Choi Anna."
"On Valentine's Day, I gave Jehoon oppa chocolates, but I didn't receive candy today [White Day]. I don't care about that stuff because I normally work with my members and many other staff members. I'm used to taking care of each other and expressing those type of feelings."
"Because I have a lot of interest in movies and acting, I watched Jehoon oppa's works before starting 'Fashion King'. I watched 'Go Ji Jeon', 'Pa Soo Kkun', and his appearances in dramas, so I'm also anticipating this. He's really digested the role of Jung Jaehyuk to the point where you can't imagine that he and Jehoon oppa are the same person. I think that he's showing acting skills that are as good as I expected."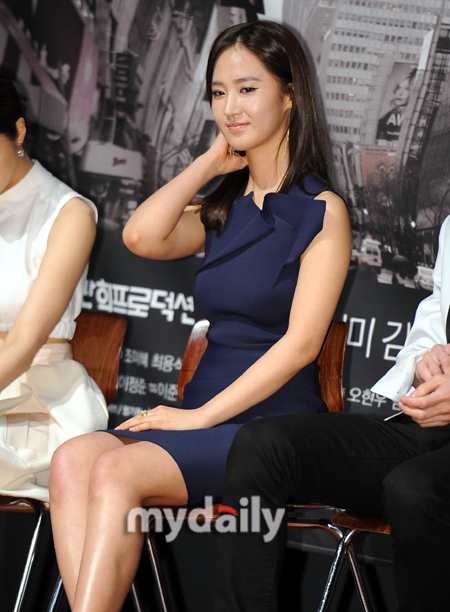 Below are a few comments during the press conference by Lee Jehoon about Yuri and Miss A's Suzy.
"Because Yuri was a singer that I like, I was really nervous before we started filming, and I think the viewers will think of her as something refreshing."
"After only seeing Yuri on stage, after sitting face-to-face in front of the camera, going through our lines together, it was really encouraging seeing her expressing things well despite it being her first time acting. If we continue on this way, I think we will be able to create a good work."
"Because there was the time I spent with Suzy from the crank-in until the crank-up for 'Introduction to Architecture', it remains as a good memory. Because it hasn't been that long since 'Fashion King' has started, I can't say I spent as much time with Yuri. I think I will be able to tell you who I like more once it's over."
"The two actresses, Suzy and Yuri, have as much greed when it comes to acting as they do with their showy performances on stage. Seeing that from my perspective, I am anticipating good chemistry."
Sources: MyDaily 1, MyDaily 2, MyDaily 3, MyDaily 4, Joynews, Artsnews, Star, Star 1, Newsen, Yahoo News Korea,
Translated by: ch0sshi@soshified
Edited by: LetsGo@soshified, MoonSoshi9@soshified
Have a news item that you think Soshified should know about? Leave us a tip or e-mail us at tip@soshified.com.
Follow us on Twitter: http://twitter.com/soshified for the latest on Girls' Generation.