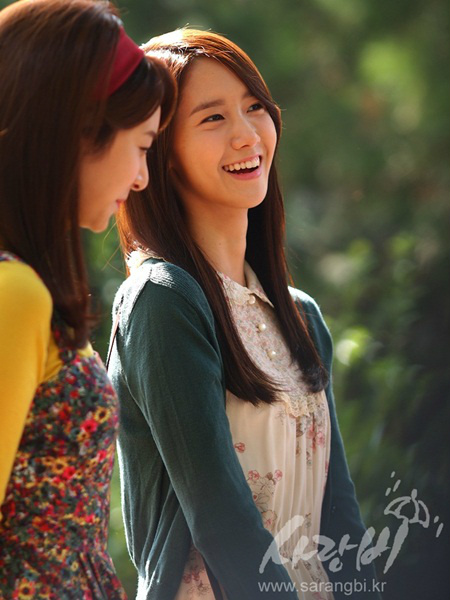 After being absent for more than two years from Korea's drama scene, Girls' Generation's Yoona will soon be making her return to the small screen in "Love Rain", a beautiful romance drama. Yoona has been presented with a new challenge in the drama, playing both Kim Yoonhee from the 1970s and her daughter Jung Hana in the present day. To promote the drama, the producers of "Love Rain" have recently opened an official home page and released a smartphone application for Android phones, where users can find character profiles, a fan board, and photos. Both the website and the smartphone application feature Korean, English and Japanese, allowing fans to easily navigate through the content. The official website for "Love Rain" can be found
here
, while the smartphone application can be downloaded from the Android Market
here
.
The website and smartphone application currently contain a character profile and diary entry from Kim Yoonhee.
Yoonhee's Character Profile:
The beginning of an ardent first love, 70's Kim Yoonhee: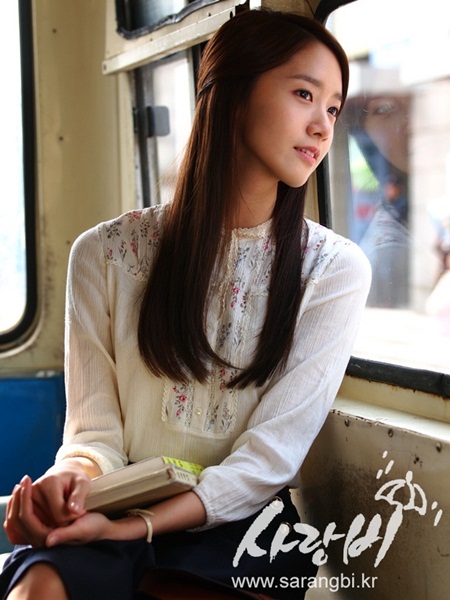 The beginning of an ardent first love, 1970's Kim Yoonhee: female, 21 years old, Korean University home economics major.
The innocent Yoonhee, with her long hair waving in the wind, looks like she is a daughter in a rich family. However, in reality, she was very lonely growing up with her grandmother after losing both of her parents, who tried to save her from a bus accident.
She is studying very persistently to earn scholarships in college and performing various part-time jobs to afford college and living expenses. Her classmates insult her by saying that she is uncooperative and selfish, but Yoonhee does not have time to deal with them.
Yoonhee's one and only friend is her diary. Out of loneliness, she wrote her thoughts in her diary. She wrote about her childhood years, about her parents, what she liked, everything.
She thought that no one would understand her in any way. But the man she met on one of those days when the autumn leaves are falling down was different. The man, who approached her as if he was reading her mind, grabbed her attention.
That was Yoonhee's first love.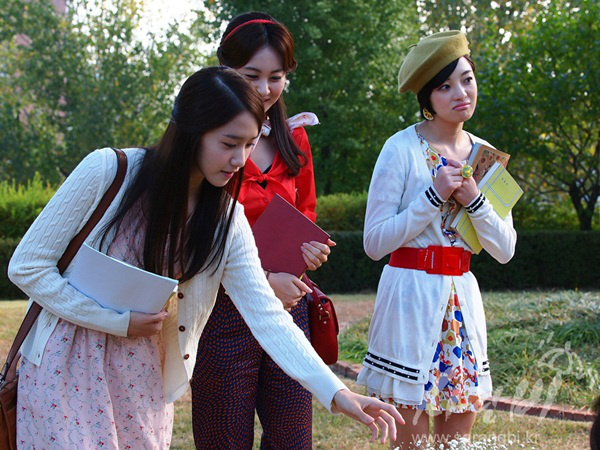 Yoonhee's Diary Entry:
What will you mean to me?
by Yoonhee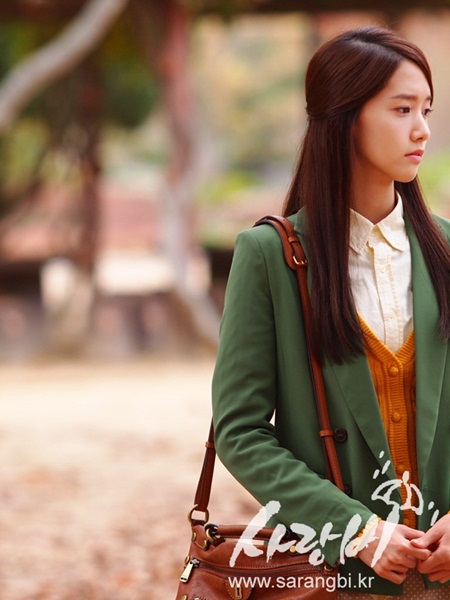 "Love means never having to say sorry."
This is a line from the movie "Love Story" that my parents liked. But I still don't understand what it means. I read it over and over again, repeated the line over again, but it still confuses me.
My parents died while protecting me during a bus accident. The life with my grandmother after my parents passed away was very lonely, but I had to endure. I couldn't worry my grandmother, who even sold our family gravesite for my tuition.
I encourage myself when I'm lonely by writing in a diary, but sometimes even diaries cannot embrace my loneliness. At those times, like the lead characters of the movie my parents liked so much, I want to meet someone to love just like how my parents loved each other.
He came along when I was feeling like that. The person that I could only write about in my diary and the person that really understood me became a reality.
The man who accidentally bumped into me one Autumn day, when the leaves are falling, is he a person who can explain what "Love does not say sorry" means?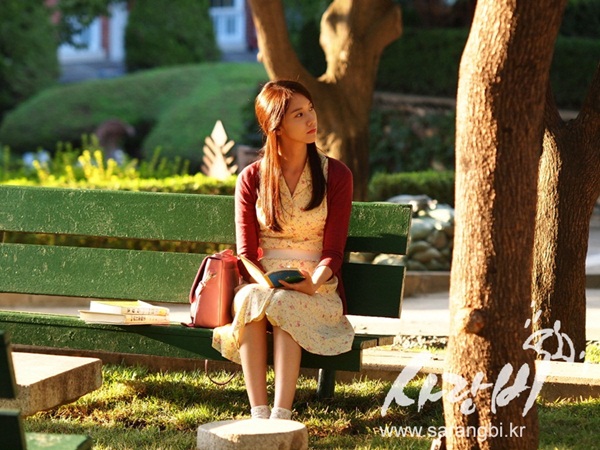 "Love Rain" will air its first episode tonight at 9:55 KST.
Sources: Android Market, LoveRainTV@twitter.com, Love Rain
Written by: bhost909@soshified
Contributor: minigiglo@soshified
Edited by: MoonSoshi9@soshified
Have a news item that you think Soshified should know about? Leave us a tip or e-mail us at tip@soshified.com. Follow us on Twitter: http://twitter.com/soshified for the latest on Girls' Generation.