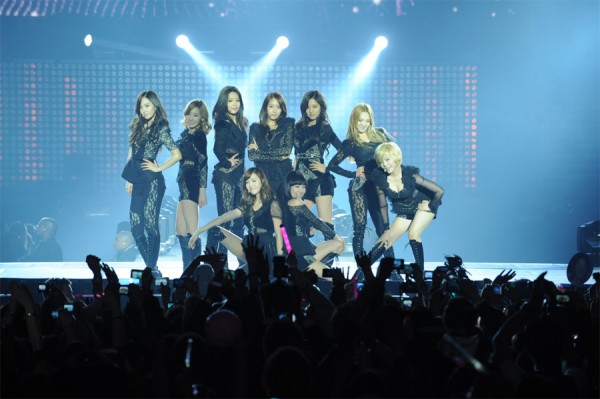 Girls' Generation joined seven other K-pop groups in Paris and performed "The Boys" as well as a medley of "Hoot", "Gee", and "MR. TAXI" on a special KBS "Music Bank". Approximately 10,000 fans filled Paris's Bercy Stadium in order to watch all of the groups and show their support. In addition to Girl's Generation's group performances, Hyoyeon also had a special dance stage with 4Minute's Hyuna, T-ARA's Hyomin, and SISTAR's Bora.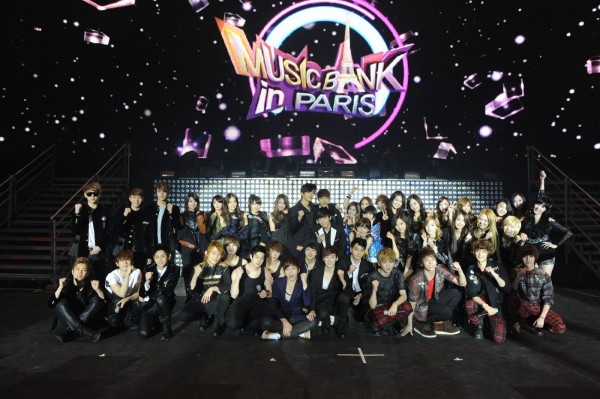 The special edition of KBS "Music Bank" has not been broadcast yet, so there are no official performance videos at this time. A fancam of Girls' Generation's "The Boys" performance has been posted in Soshified's Fancam Video Downloads section. Stay tuned to Soshified, as official broadcast performance videos will be posted as soon as they become available. Official photos from "Music Bank" in Paris can be found here, and a backstage photo of the girls was also posted on Twitter by KBS MC Sohn Mina.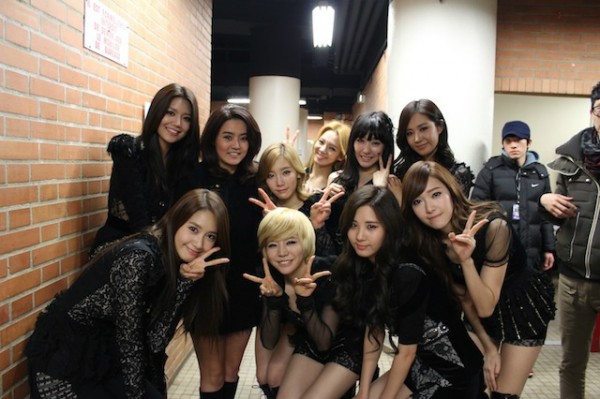 Tada~ A proof shot with Girls' Generation! I was a Girls' Generation [member] at heart at this moment, too~ㅋ An unnie's heart flutters this much, I wonder how it is for oppas and samchons. These girls with lovable smiles despite their deadly schedules. I hope they become more mature and great, and that they take steps towards becoming world stars
Finally, SONEs in the audience showed their love and support for Sooyoung by singing "Happy Birthday" to her. With all of Girls' Generation's recent success promoting "The Boys" all around the world, the birthday fan event that SONEs put together for Sooyoung was the proverbial icing on the cake.
SONEs singing "Happy Birthday" to Sooyoung
Source: Soshified Photos Section, darkn3ss94@YouTube.com, minaminita@Twitter.com
Written by: michaelroni@soshified
Contributors: LetsGo@soshified, bhost909@soshified, ch0sshi@soshified
Have a news item that you think Soshified should know about? Leave us a tip or e-mail us at tip@soshified.com.
Follow us on Twitter: http://twitter.com/soshified for the latest on Girls' Generation.