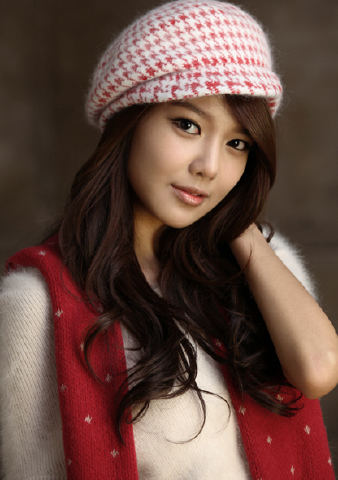 The tenth of February. A day of recognition. No, not a national holdiay, but a significant day, nonetheless. This is the day SONEs gather to celebrate the birth of one of our beloved angels, a day to set aside our busy schedule to wish Sooyoung a wonderful birthday, to take in how truly blessed we are to have her in our lives.
So, who is she to us? Sooyoung, to everyone else you may be just one person born oceans away, but to the SONEs who love you unconditionally and to the girls who are always there by your side, you mean the world.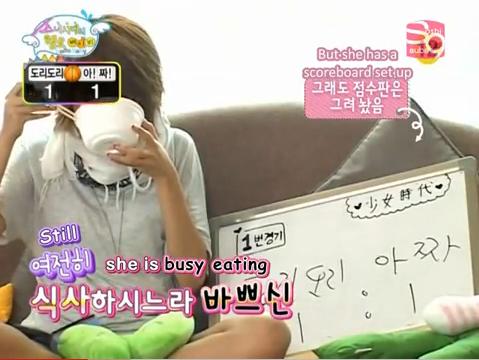 "You must leave a person alone when she is eating…" – Sooyoung
A devout Christian, a loving sister, and most importantly, a shikshin amongst all shikshins (food god), Sooyoung hurdles any obstacle in her path that keeps her from having a decent meal. Where most of us would eat to live, she lives to eat, or so we all like to jokingly say. After all, going to a Korean barbeque restaurant alone to have two servings of beef and a serving of dwenjjang jjigae (bean paste stew) is a pretty impressive feat. However, no matter how much she eats, her body is as slim as ever, much to the jealousy of her fellow Girls' Generation members.
Her famous imitations are by no means ever overlooked. Whether she's imitating the other members, her manager, or Cristina from "Global Talk Show", Sooyoung loves to put a smile on the faces of everyone around her. A choding in her own right, protecting her own image is the least of her many worries. When SM Entertainment asked her to refrain from doing anymore vocal imitations, what did she do? She gave us one last laugh on "Come to Play" before reluctantly relinquishing a side of her that SONEs love to see.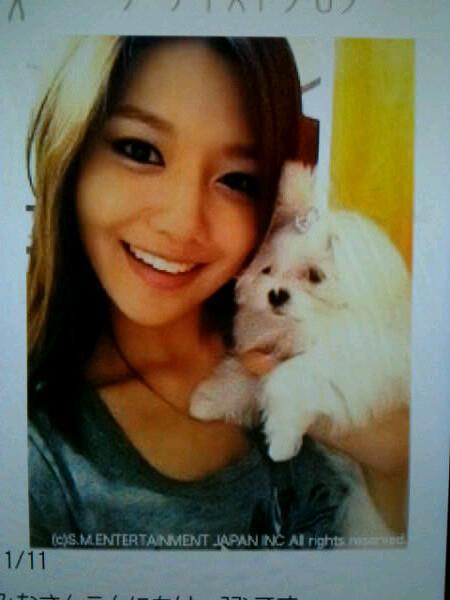 "It's not easy for a bunch of elementary school kids to practice six or seven years. To achieve their dreams and become singers, right? Even though there are nine of us, the fact that we love and care for each other is a miracle." – Sooyoung
If anything is as big as her appetite, it is her caring heart. From making sure the members, the girls she calls her sisters, take their roundworm medication, to finding time to visit the former basketball coach Park Seungil, who's fighting Lou Gehrig's disease, SONEs are no strangers to her kindness.
On August 28, 2011, the day that shook the SONE community, Sooyoung was involved in a car accident that fractured her sacral vertebrae, forcing her to take time off from activities. Gifts, get well cards, and encouragement letters were sent to Sooyoung in hopes of cheering her up, letting her know that we were with her through every step of her recovery. But Sooyoung did something that none of us expected, surprising us with a touching video message for SONEs.
It is in times like these where we realize how lucky we are to be graced with someone so beautiful and precious, a rarity among the world. In this act of kindness and selflessness, we glimpse into a compassionate soul that extends far beyond the gesture of video editing. She is a person who is deeply rooted in proving to everyone that she and her members are more than just idols, wanting us to understand that there is much more behind their looks and talents. What everyone sees as mere faults, Sooyoung sees as gifts. What brings us down only encourages her to push back harder, making sure that nothing discouraging ever finds its way back into her heart.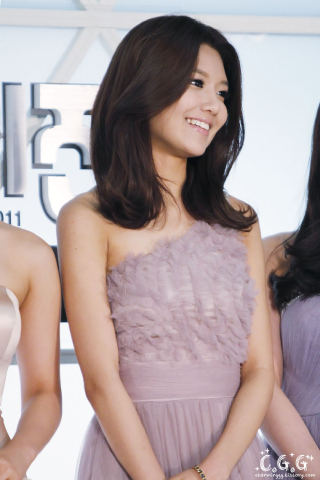 There are only a handful of people who truly touch your heart, and you can never stop thinking about them. Some are forgotten, fading away into the stillness of the night. Like a candle shaped by the ever-burning wick, artists are molded by what gives them light, what gives them a new beginning. Eventually, some will be left with what they have become, tainted by a lingering pool of wax. But SONEs will always be there to keep it lit and untouched, never letting go of that fire Sooyoung fought so hard to keep burning.
So from the bottom of every SONE's hearts, we wish you a very happy birthday, Sooyoung.
Written by: taengsoshi@soshified
Edited by: michaelroni@soshifed, SeraphKY@soshified
Source: SMTOWN@youtube.com
Have a news item that you think Soshified should know about? Leave us a tip or e-mail us at tip@soshified.com.
Follow us on Twitter: http://twitter.com/soshified for the latest on Girls' Generation.