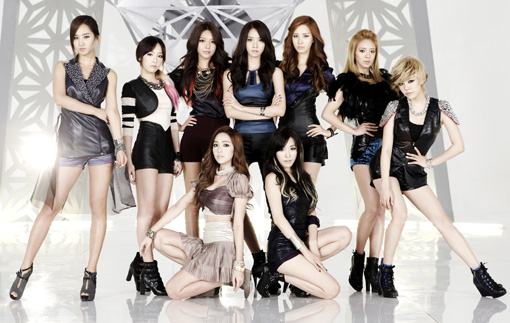 The music producer of CBS's popular talk show, "Late Show with David Letterman", spoke highly of Girls' Generation.
SM Entertainment revealed part of the e-mail received from the music producer of "Late Show with David Letterman", Sheryl Zelikson, confirming Girls' Generation's appearance on the show. According to the e-mail, Sheryl Zelikson said, "We think Girls' Generation is a very exciting and distinctive group therefore we decided to invite them to the show. We're really happy that they have agreed to appear on our show."
Girls' Generation is scheduled to appear on the "Late Show with David Letterman" on the 31st of January, and they will be performing the title track of their US maxi single, "The Boys". The English and Korean versions of the song were released worldwide in October last year, while the US maxi single was released digitally in December and physically this month.
Besides attending the "Late Show with David Letterman", Girls' Generation will also be making an appearance on ABC's morning talk show, "LIVE! with Kelly" on the 1st of February together with famous popstar, Jennifer Lopez. Also, as Jessica and Tiffany are fluent English speakers, the girls will not be having any translators on the show with them.
Source: Donga
Written by: LetsGo@soshified
Edited by: letaengbutt@soshified
Contributor: SeraphKY@soshifed
Have a news item that you think Soshified should know about? Leave us a tip or e-mail us at tip@soshified.com.
Follow us on Twitter: http://twitter.com/soshified for the latest on Girls' Generation.