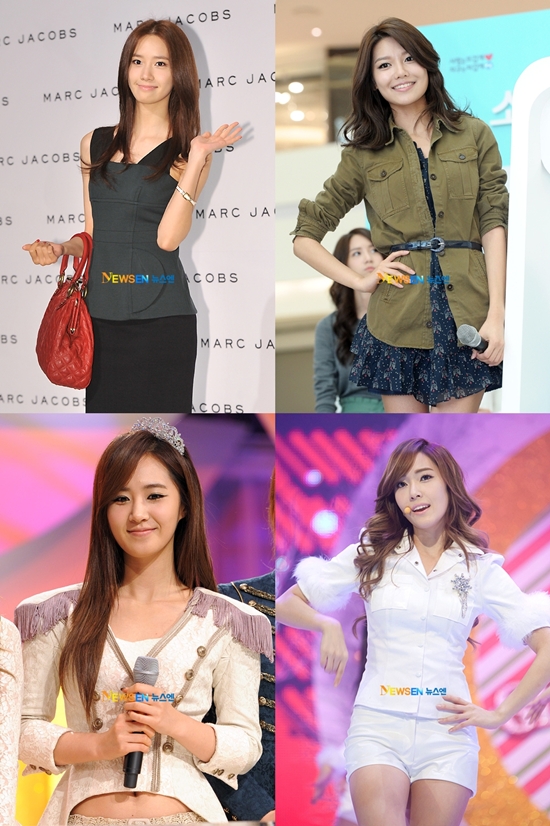 Along with new songs, new shows, and new performances, 2012 brings with it new dramas for fans of Girls' Generation to laugh, scream, and cry over.  In one surprise announcement after another, Jessica, Yuri, Sooyoung and Yoona have been cast in four different dramas, all of which are set to begin airing in the first half of the year.
Wild Romance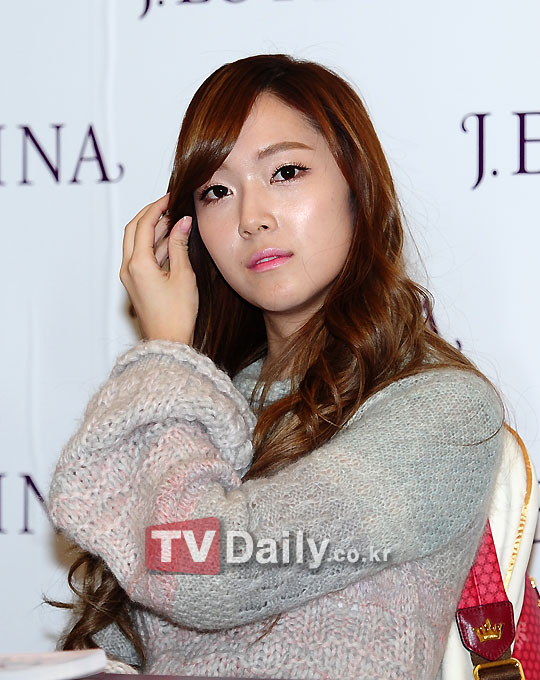 Jessica's casting in the biweekly Wednesday and Thursday drama "Wild Romance" was officially
confirmed
on December 23
rd
.  "Wild Romance" is a romantic comedy which depicts a love story between Park Moo Yeol (played by Lee Dongwook), a baseball player, and Yoo Eun Jae (played by Lee Si Young), a bodyguard and Moo Yeol's greatest anti-fan.  Though they despise each other, an incident forces Eun Jae to work as Moo Yeol's bodyguard.  Jessica will be appearing in approximately eight episodes and playing the role of Kang Jonghee, the unforgettable first love of Park Moo Yeol.
KBS has opened an official website for "Wild Romance", which features several video previews of the drama.  The website also has a page displaying the cast of the show, with the box marked Kang Jonghee currently blank.  However, several formerly empty boxes have been filled in with characters' faces since the start of the drama, suggesting that the space for Kang Jonghee will soon be updated with Jessica's photo when her role begins.
After singing "Because Tears Are Overflowing" for the OST of "Romance Town" last year, Jessica is also contributing to the OST for "Wild Romance", singing alongside Kim Jinpyo.  The song will be released on January 19th through various digital music sites such as Melon.  The January 19th episode of "Wild Romance" will also feature Jessica's first appearance in the drama.
Jessica's appearances in "Wild Romance" will be her first regular role in a scripted television show.  To prepare, Jessica has been receiving acting lessons from veteran teachers, studying important fundamental techniques, and working hard in an effort to not disappoint her fans.
"Wild Romance" began airing on January 4th.
Fashion King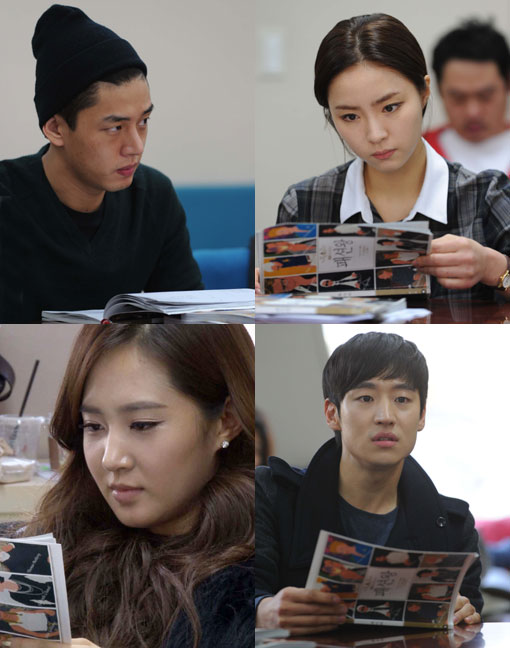 With their elegant airport and red carpet fashion, it seems appropriate that a member of Girls' Generation would play a role in a drama named "Fashion King".  Though few details are currently known, "Fashion King" is described as a drama about youth and their experiences of challenges, successes, love and desires.  The plot will focus on a young man who begins in Dongdaemun, a fashion and shopping center, and later succeeds in the fashion industry.  Yuri will be playing the role of Anna, and will be part of a cast that includes well-known actors Yoo Ah-in, Shin Sekyung, and Lee Jehoon.
Fans familiar with Yuri's acting will be especially curious to see how much Yuri has grown as an actress since her role on "Unstoppable Marriage" with Sooyoung.  Until now, Yuri has only played roles similar to her real life personality, so this drama gives her a chance to show a wider range of her acting skills.  To prepare, Yuri has also been taking intensive acting lessons alongside Jessica, and practicing character analysis, vocalization, and breathing.  However, the producers of "Fashion King" already had high expectations for Yuri even before she started her intense acting training, citing her emotional acting skills in K. Will's music video for "Dropping The Tears".
"Fashion King" will succeed "Salaryman Chohanji" in SBS's Monday and Tuesday 9:55 PM drama slot, and is scheduled to begin airing on March 12th.
Speed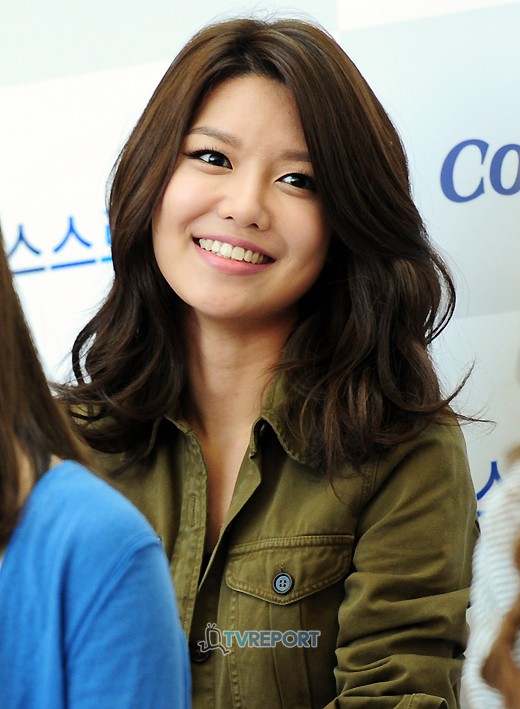 Like Yuri, Sooyoung's casting in "Speed" marks her first foray into regular appearances on a drama since playing a small part in "Unstoppable Marriage".  Since "Unstoppable Marriage", Sooyoung has only made cameos in dramas such as "Paradise Ranch" and played a supporting role in the film "Hello, Schoolgirl".
"Speed" will provide Sooyoung with her first lead role.  She plays Seo Jiwon, a tall and beautiful orthopedist for a racing team.  Seo Jiwon has a bright, cheerful, and hard-working personality, similar to Sooyoung in real life, but Seo has been scarred by the loss of her parents in a car accident when she was much younger.  The drama will focus on competitive racecar driving, the growth of and a love story between four men and women, and a bus which cannot go slower than 50 miles an hour.
Yang Yoonho, director of the popular spy thriller "IRIS", has already signed on to direct "Speed".  An airdate has yet to be announced.
Love Rain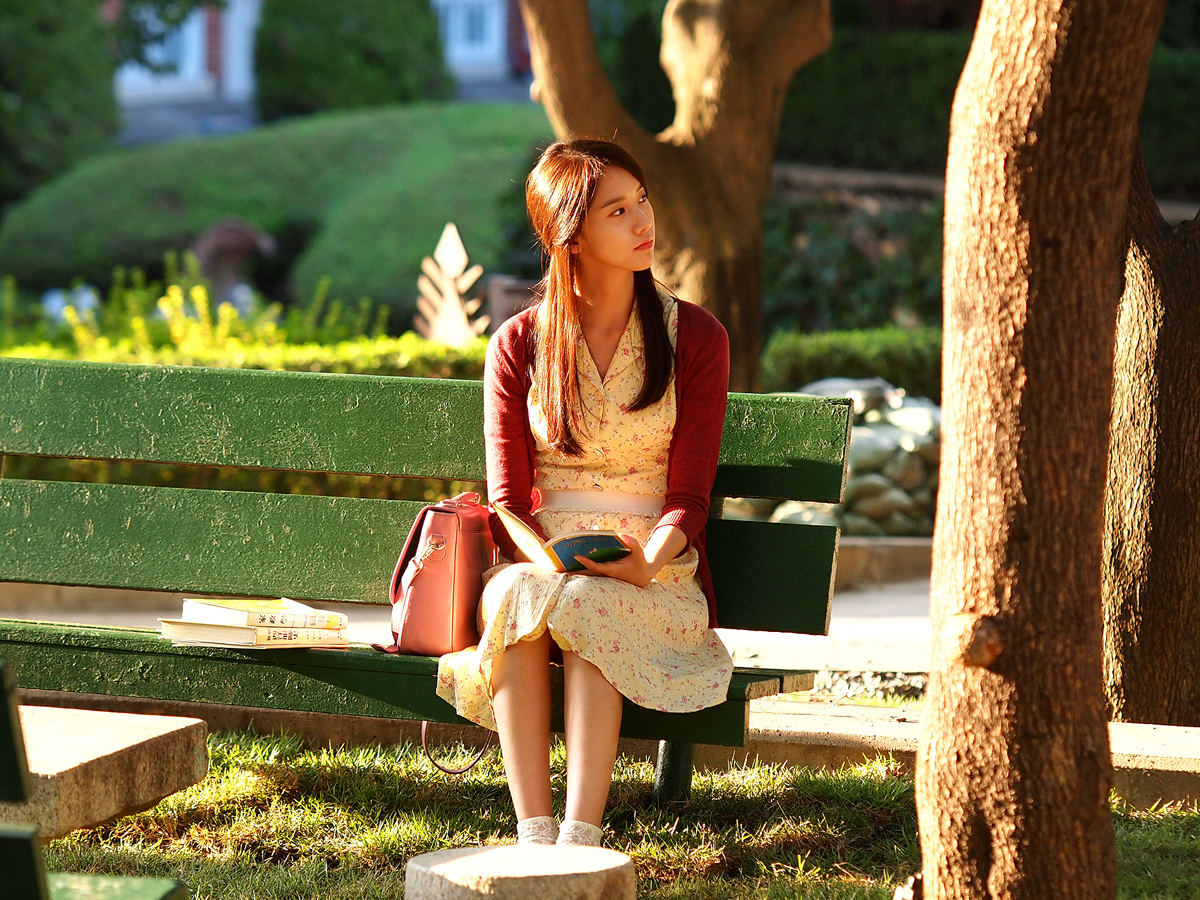 Girls' Generation's resident actress Yoona won over much of the drama-viewing population as Saebyuk in the 2008 daily drama "You Are My Destiny".  However, after starring in "Cinderella Man" in 2009, Yoona has since been absent from the drama scene, making her return to the small screen in "Love Rain" welcome news for fans and ahjummas alike.
Described as a "fantasy melodrama", "Love Rain" tells of two love stories in a plot similar to Korean movie "The Classic".  The first love story centers around a man and woman in college in the 1970's who fall in love, but go their separate ways when their relationship does not work out.  The two eventually marry other people and start their own families.  The second love story then begins when their kids meet in the present day and fall in love themselves.  "Love Rain" thus presents Yoona with a new challenge, as she plays both Kim Yoonhee from the 1970s and her daughter Kim Hana from the present day.  Similarly, Jang Geunsuk, who was cast opposite Yoona, will also be playing dual roles as Yoona's characters' love interests.
Teaser photos (one, two, three) and a preview of "Love Rain" have already been released, and filming has been underway since September of 2011.  The drama is expected to begin airing March 26th, on the same days and time slot as "Fashion King".
You can read more about Girls' Generation's dramas here:
Jessica's Casting in "Wild Romance" Confirmed
Jessica and Yuri Prepare for Their Drama Debuts
Jessica Is "Wild Romance"'s Secret Weapon
Yuri In Discussions for Lead Role in Upcoming Drama "Fashion King"
Yuri's Role in the Drama "Fashion King" Confirmed
Sooyoung Cast as Lead Actress for the Drama "Speed"
Yoona Confirmed to Star in New Drama "Love Rain"
First Script Reading Held for Yoona's New Drama "Love Rain"
Yoona's Drama "Love Rain" Signs Contract for Publication Rights
Yoona Discusses the Pressure of Playing Two Characters in "Love Rain"
It seems there will be no shortage of Girls' Generation on Korean television for the next few months. Which drama are you most looking forward to? Be sure to vote and explain why below in the comments section.
Sources: Asia Today, MelOn, Naver, Newsen, Sports Donga, Sports Donga,  Sports Donga, Sports Donga, Sports Donga, Sports Seoul, Star, TVDaily, TVReport, TVReport, Wild Romance, Yurui, MiDeCo86@youtube.com, ssfsubs11@youtube.com, Soshified Photos Section
Written by: bhost909@soshified
Contributor: minigiglo@soshified
Edited by: residentbenchwarmer@soshified
Have a news item that you think Soshified should know about? Leave us a tip or e-mail us at tip@soshified.com.
Follow us on Twitter: http://twitter.com/soshified for the latest on Girls' Generation.