Videos
Yoona Vita500 Video
Come celebrate with Yoona! In this adorable video, she asks for recommendations for the New Year's break celebration. Displaying a cute aegyo that is hard to resist, she is sure to have lots of suggestions to keep her entertained.
Girls' Generation Message For "Channel A"
Girls' Generation welcomed 'Channel A' with a congratulatory message. They're asking "Channel A" to show a good side by introducing the viewers to a variety of different shows and communicating well with them.
Endorsements
Yuri Vita500 Wallpaper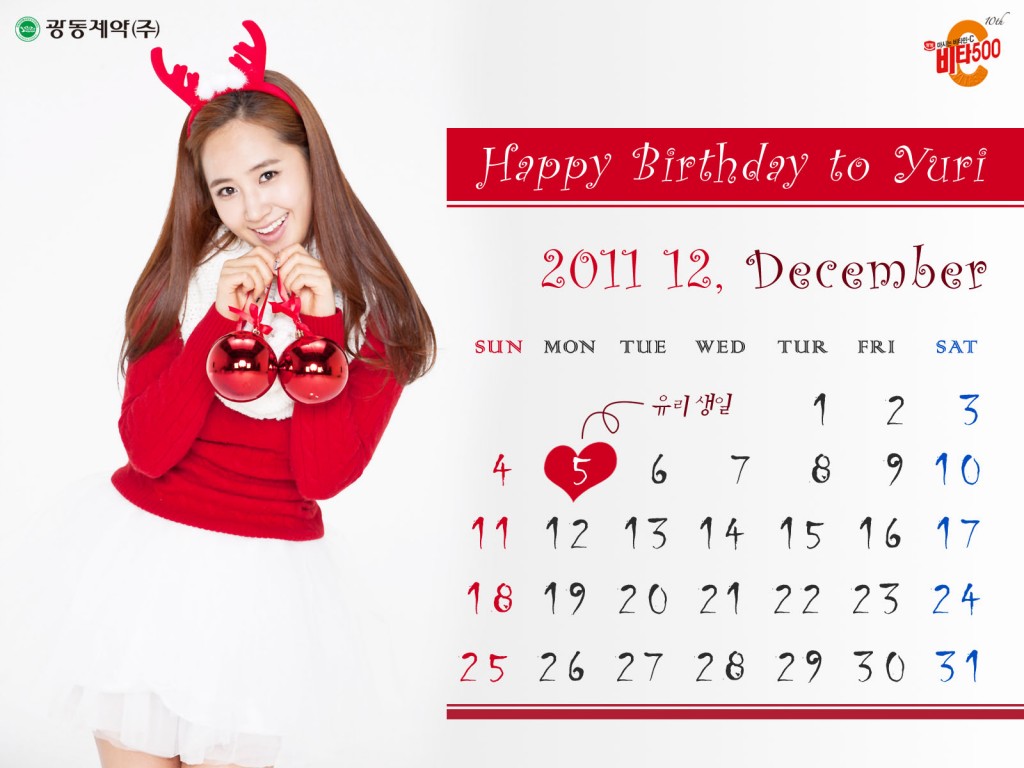 Kwangdongpharm released a new December wallpaper specially dedicated to Yuri. December 5th marks her upcoming 23rd birthday. Be sure to wish Yuri a Happy Birthday in her birthday thread!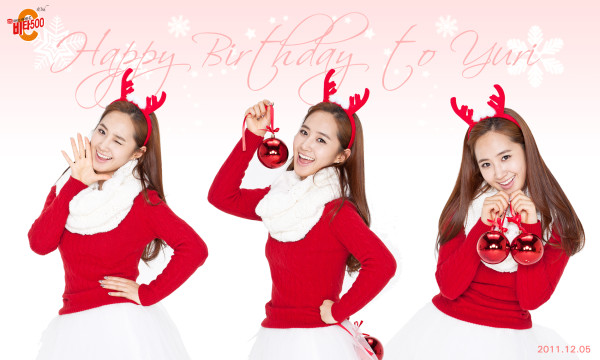 Kwangdongpharm also shared this birthday wish for Yuri with her Christmas Vita pictures.
Tiffany's New SPAO Picture With Siwon
SPAO posted a new promotional picture with Tiffany and Super Junior's Siwon. Tiffany looks adorable posing in her winter coat while giving us that smile that we all love.
Others
Girls' Generation on Interscope's Homepage
Girls' Generation appeared on Interscope's homepage after winning two Mnet Asian Music Awards on November 29th. Interscope continues to promote the girls, and we can look forward to more as they plan the release of the maxi single.
Jessica in "First Look" Magazine
Jessica once again stuns with an appearance in "First Look" magazine. The running theme throughout the pictures is "Break the ice". With a classy yet seductive allure, she has pulled off another captivating photo shoot. Click here to check out the rest of the photos.
Girls' Generation Ranks in the Top Three Searched Terms for 2011 on Yahoo! Japan
Girls' Generation appeared in the top three searched terms in Japan Yahoo!'s search engines for the categories "Famous People/Groups", "Females", and "Foreigners" in 2011. They came in third, second, and first in those categories, respectively. They have climbed thirteen places up to the third spot in the "Famous People/Groups" category. It's an accomplishment that shows how Girls' Generation's popularity is still slowly on the rise in Japan.
Taiwan SONEs Sell Refrigerator Signed by Girls' Generation to Help Children In Need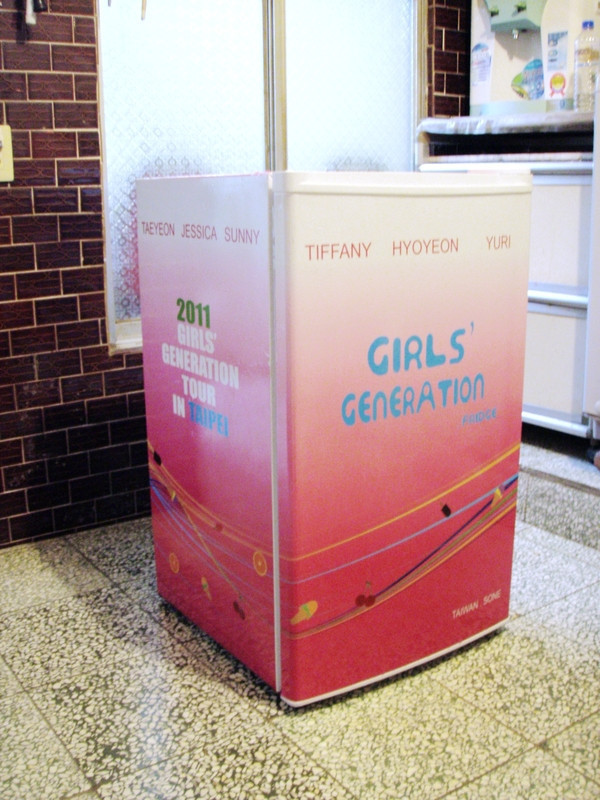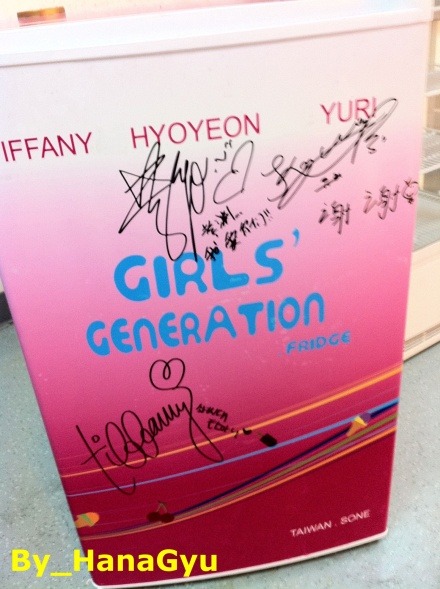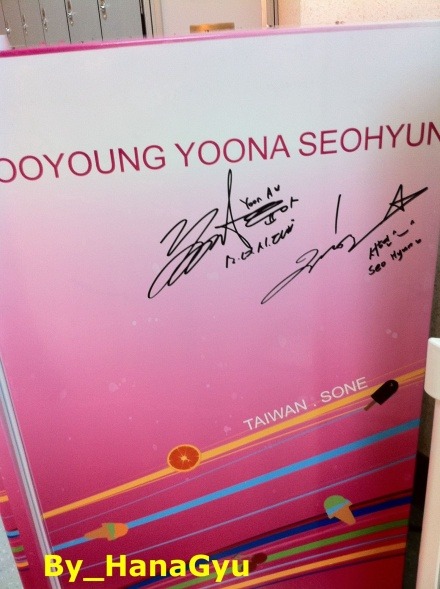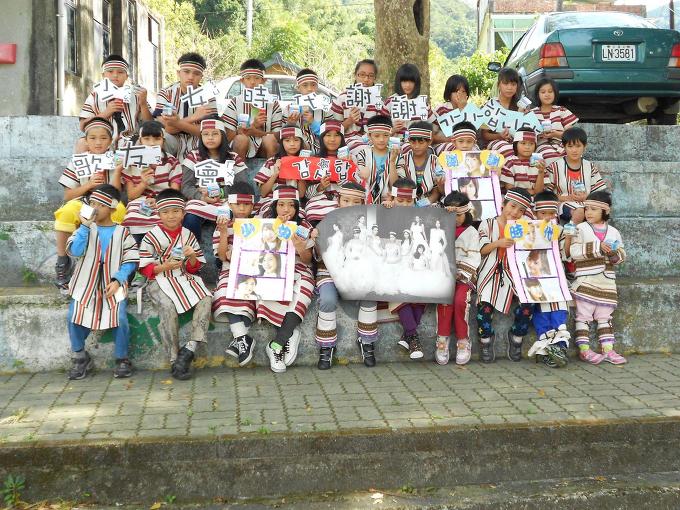 Taiwan SONEs recently sold a refrigerator signed by Girls' Generation for 7.9 million won. The refrigerator was signed by Girls' Generation during their three-day concert held in Taiwan in September, and the proceeds from the sale will go directly to the needy children in Taiwan.
Jessica Uploads New Selca And Message On Japanese Site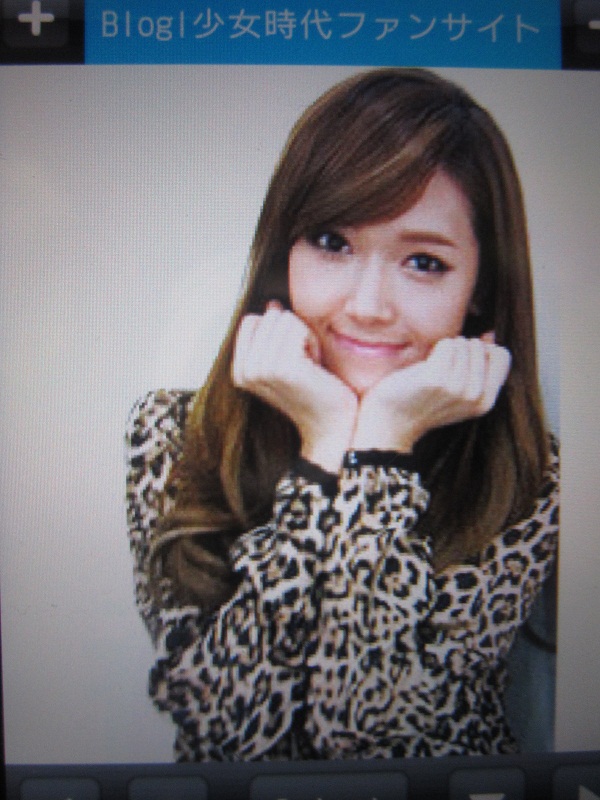 Jessica uploaded a new selca and a message for the fans on a Japanese fansite. You can view her message here. With a picture that is as lovable and warm as this, how can she possibly maintain that "Ice Princess" image?
Kawasaki Munenori is a Fan of Girls' Generation's Tiffany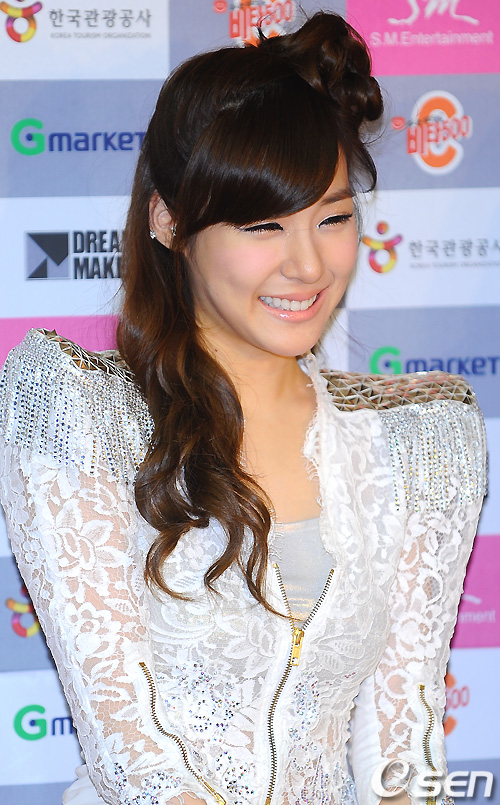 Japanese baseball player Kawasaki Munenori is a huge fan of Tiffany. It became an interesting topic and caught the attention of reporters, who interviewed him to see if he indeed liked Girls' Generation.  As soon as he heard "Korean media", he responded, in clear Korean words, "Hello I'm Kawasaki". He said that out of all the girl groups in Korea, he was a fan of Girls' Generation. He became interested in the girls after listening to a few songs and watching some of their music videos. He also said, "I like Tiffany the most."
Yoona Voted Number One As Idol Who Would Run a Successful Shopping Mall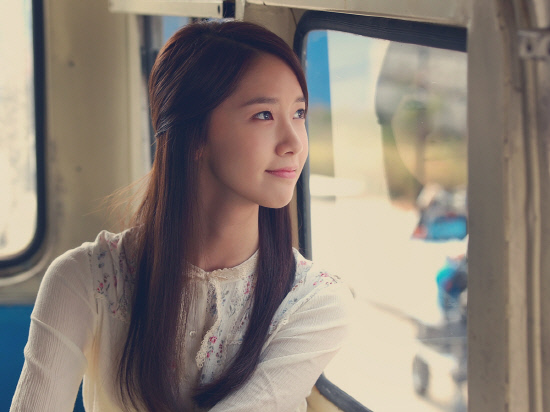 Recently, Yoona came on top in a poll titled, "Which idol do you think would be most successful in opening a shopping mall if he/she were to open one?" Yoona topped the poll with 29.8% of the votes. What kind of stores do you think Yoona would choose to include in her mall?
Yuri Gives Support to Sooyoung's Sister for Her Musical
Yuri sent a wreath to Soojin Choi, Sooyoung's sister, to support her in her musical, "Winter Sonata". It shows a strong relationship between Girls' Generation and all of their family members. With the support of Yuri, Sooyoung, and the rest of Girls' Generation, Soojin's musical is sure to be a success.
Sooyoung Attends Kim Hyojin and Yoo Jitae's Wedding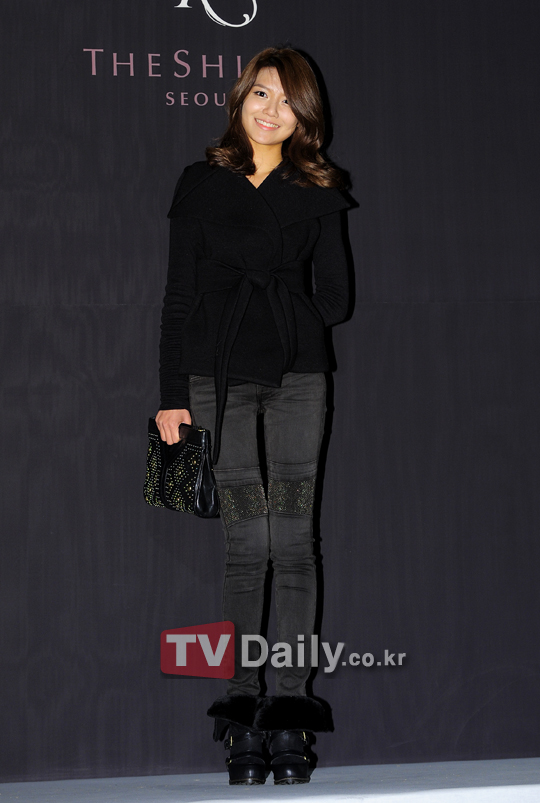 Sooyoung attended Kim Hyojin and Yoo Jitae's wedding on December 2nd and was spotted donning fashionable dark-coloured clothes, once again showing her fashionista side. Hopefully she didn't steal too much attention away from the bride!
Girls' Generation's "The Boys" Music Video on MySpace Homepage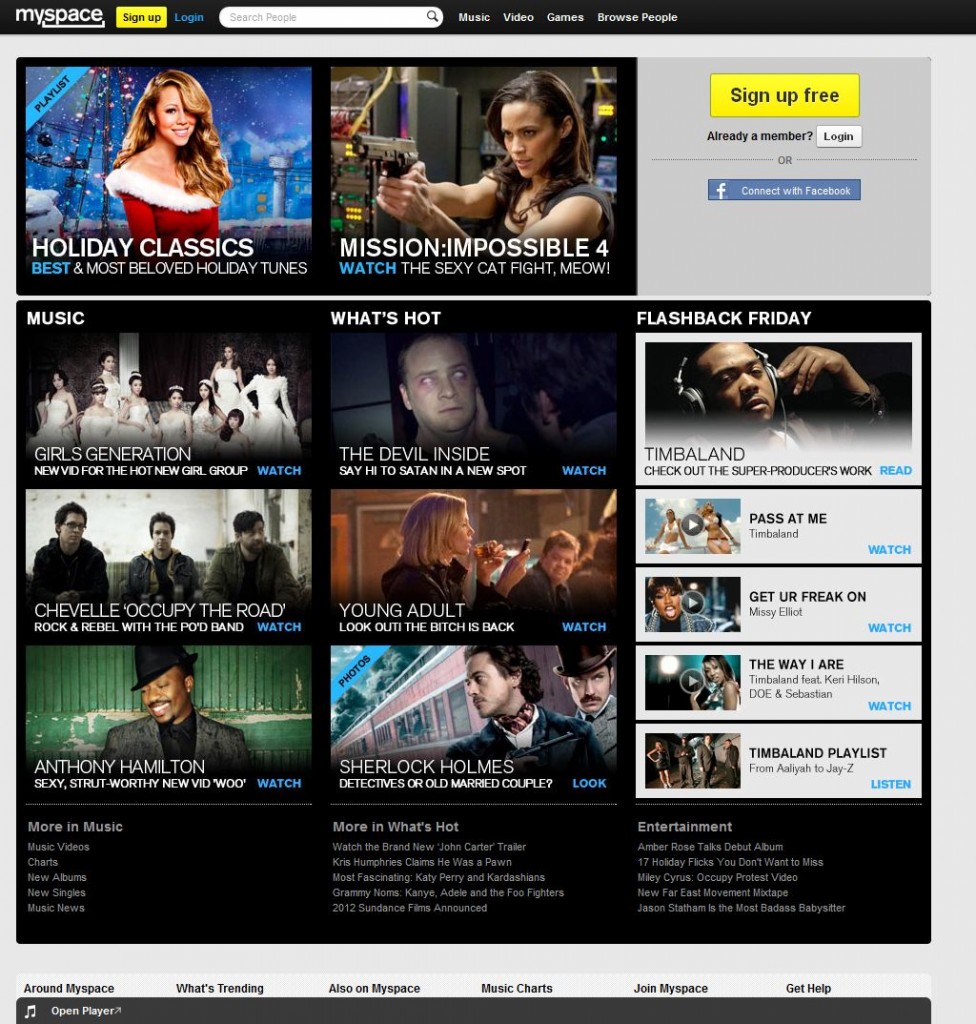 Girls' Generation's official Twitter account (@GirlsGeneration) tweeted that Girls' Generation's "The Boys" music video can be found on MySpace's homepage! With Girls' Generation continuing their global domination, publicizing their music video on social networking websites is definitely helping with the spread of the Soshi "Virus".
StarCall Now On iPhone and Android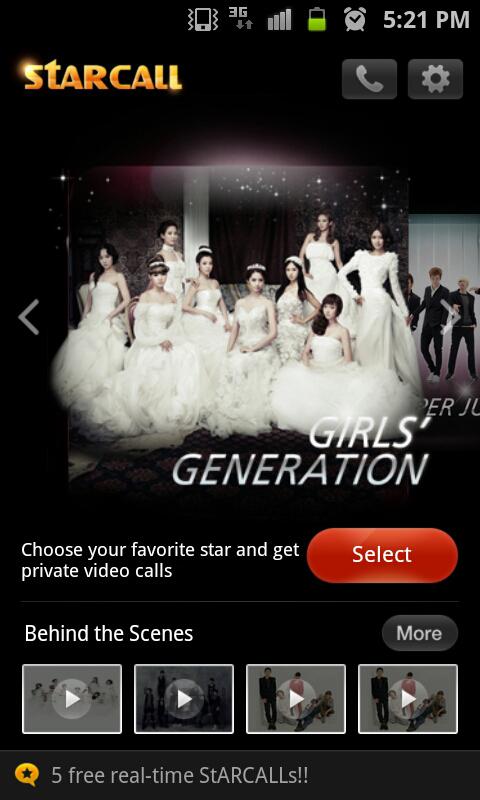 StarCall is now available for iPhones and Androids. Using this video-calling feature, the girls leave cute video messages for their fans. The application is free to download (iPhone,  Android).
Taeyeon's New UFO Picture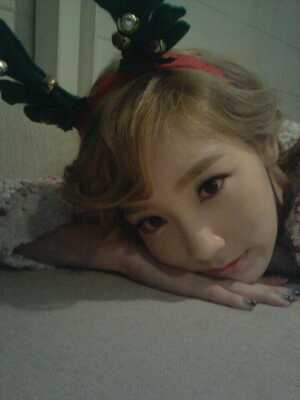 Taeyeon left an early Christmas gift for her fans on UFO. She uploaded a new selca showing her keeping in spirit with the holidays. She is seen lying down and resting her head comfortably on her arm. Wearing a reindeer headband and posing cutely for the camera, she is sure to melt anyone's heart. Isn't our Kid Leader adorable?
Girls' Generation Top Tower Records Chart
Tower Records recently released a chart of all K-pop music sold within the past year, and Girls' Generation topped the chart with their first Japanese album titled "Girls' Generation". Not only did their album top the chart, but several other items by Girls' Generation appeared on the chart such as "The Boys", "Hoot", and as well as the concert album for "Into the New World".
New Sets of Pictures
Vita500 – Taeyeon1, Taeyeon2, Jessica1, Jessica2, Sunny1, Sunny2, Tiffany1, Tiffany2, Hyoyeon1, Hyoyeon2, Yuri1, Yuri2, Sooyoung1, Sooyoung2, Yoona1, Yoona2, Seohyun1, Seohyun2
SONE Picture/Video of the Week
Fan Made Video Showing Girls' Generation's Transformation
This 14-minute-long fan made video shows us how Girls' Generation has matured since their debut four years ago. The video starts with their "Into The New World" music video to their latest music video, "The Boys". It really shows how our girls have changed from young, innocent girls to mature, young ladies. Credits go to OtherChannelOfDylan@youtube.com for making this video.
If you have any pictures or videos you'd like to submit for SONE Picture/Video of the Week, please feel free to do so by sending them to the Soshified Writing Team at tip@soshified.com or posting at the official SONE Picture/Video of the Week thread
Sources: Bestiz, Kwangdongpharm@twitter.com, Interscope, SPAO_KOREA@twitter.com, MrShoujify@youtube.com, Kwangdong@youtube.com, Yahoo! Japan, redsunset@soshified.com, ComSYou@twitter.com, TvDaily, Nate, GirlsGeneration@twitter.com, Soshified Photo Section, https://market.android.com, http://www.apple.com/itunes/, OtherChannelOfDylan@youtube.com, Tower Records Japan
Written by: taengsoshi@soshified.com, LetsGo@soshified.com, SeraphKY@soshified.com
Contributors: minigigolo@soshified.com, ch0sshi@soshified.com, letaengbutt@soshified.com, Litney@soshified.com, MaiMai!@soshified.com, residentbenchwarmer@soshified.com
Have a news item that you think Soshified should know about? E-mail us at tip@soshified.com.
Follow us on Twitter: http://twitter.com/soshified for the latest on Girls' Generation.