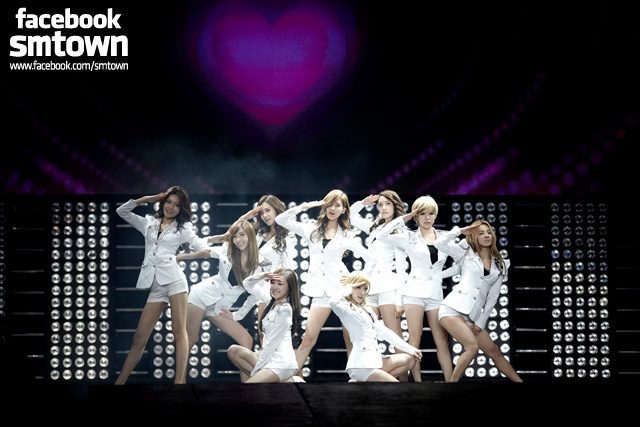 Back at the end of October, Girls' Generation came to New York City for SM TOWN Live in New York. While they were in town they stopped by the studio of Elvis Duran and the Morning Show, a syndicated radio program, to sit down for an interview.
TJ, the host for the interview, welcomed the girls warmly and provided a fun atmosphere. Unsurprisingly, Jessica and Tiffany answered the majority of questions due to their being fluent in English, but Sooyoung got to chime in with her fluent Japanese as she said hi to one of TJ's friends.
Jessica and Tiffany talked a lot about their pre-debut days and how they came to be in Korea and part of Girls' Generation. The girls also showed their thanks to TJ by giving him a copy of their album and a photobook.
The interview was very entertaining and got to show off some back story to Girls' Generation, as well as some of the charms that makes them loved by so many. Check out the full interview below, or head over to the Elvis Duran and the Morning Show website to download the interview.
Source:
Elvis Duran and the Morning Show
,
TheSoneSource029@youtube.com
Written by: MoonSoshi9@soshified.com
Edited by: SeraphKY@soshified.com
Thanks to taeyeonsheart@soshified.com for the tip
Have a news item that you think Soshified should know about? E-mail us at tip@soshified.com.
Follow us on Twitter: http://twitter.com/soshified for the latest on Girls' Generation.