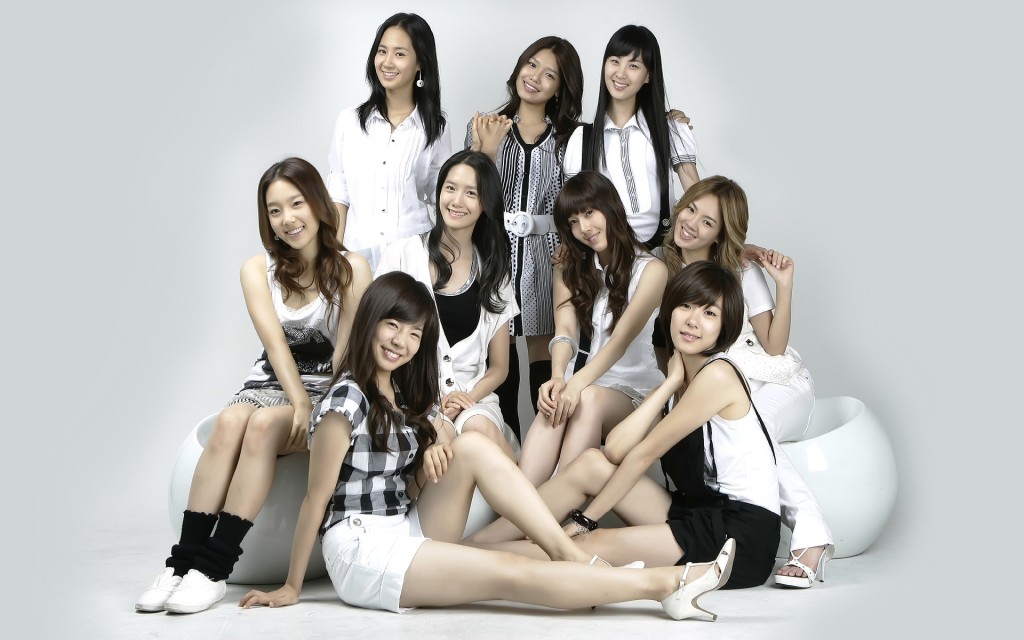 At Soshified, we are fortunate to be surrounded by an infinite number of quality photos and pictures of Girls' Generation, which, our writers, are heavily dependent on to beautify their words. And so, we decided to write about different photos with different themes each month in a new feature, "Photos We Love", which kicks off with the theme, "Getting Soshified". As the saying goes, "a picture says a thousand words". But we're here to say that any picture of the girls can be summed up in one cursory word – beautiful.
SeraphKY's Photo: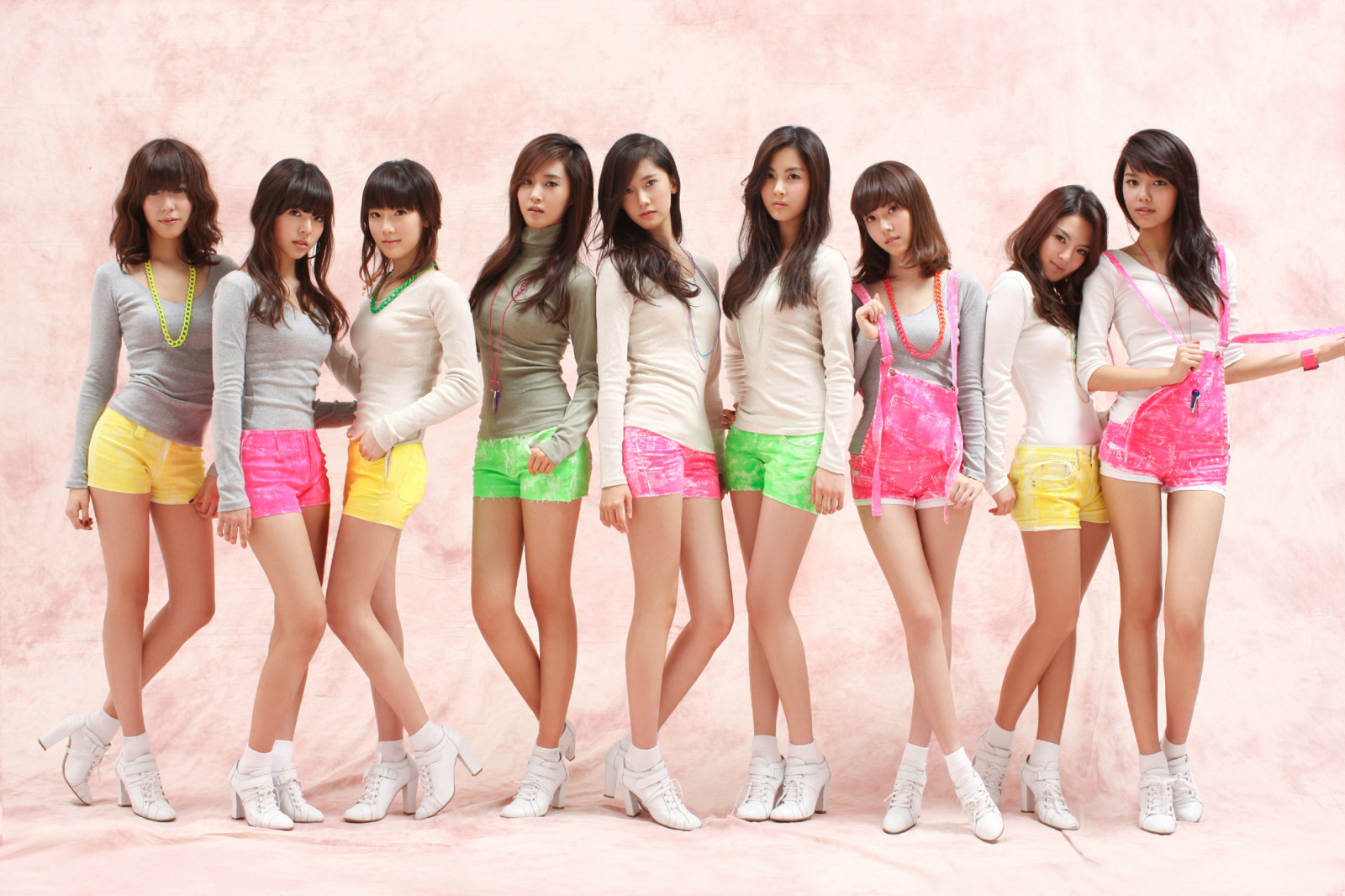 The picture that started it all for me, which a friend of mine showed me. Originally, I had only listened to J-music, but I had always thought about listening to Korean music. And when I mentioned this to my friend, he showed me this picture along with the music video, which of course was "Gee". Despite my initial reservations about such a cute song, it inevitably got stuck in my head, and I went around looking up everything that related to them. This happened around the summer of 2010.
michaelroni's Photo: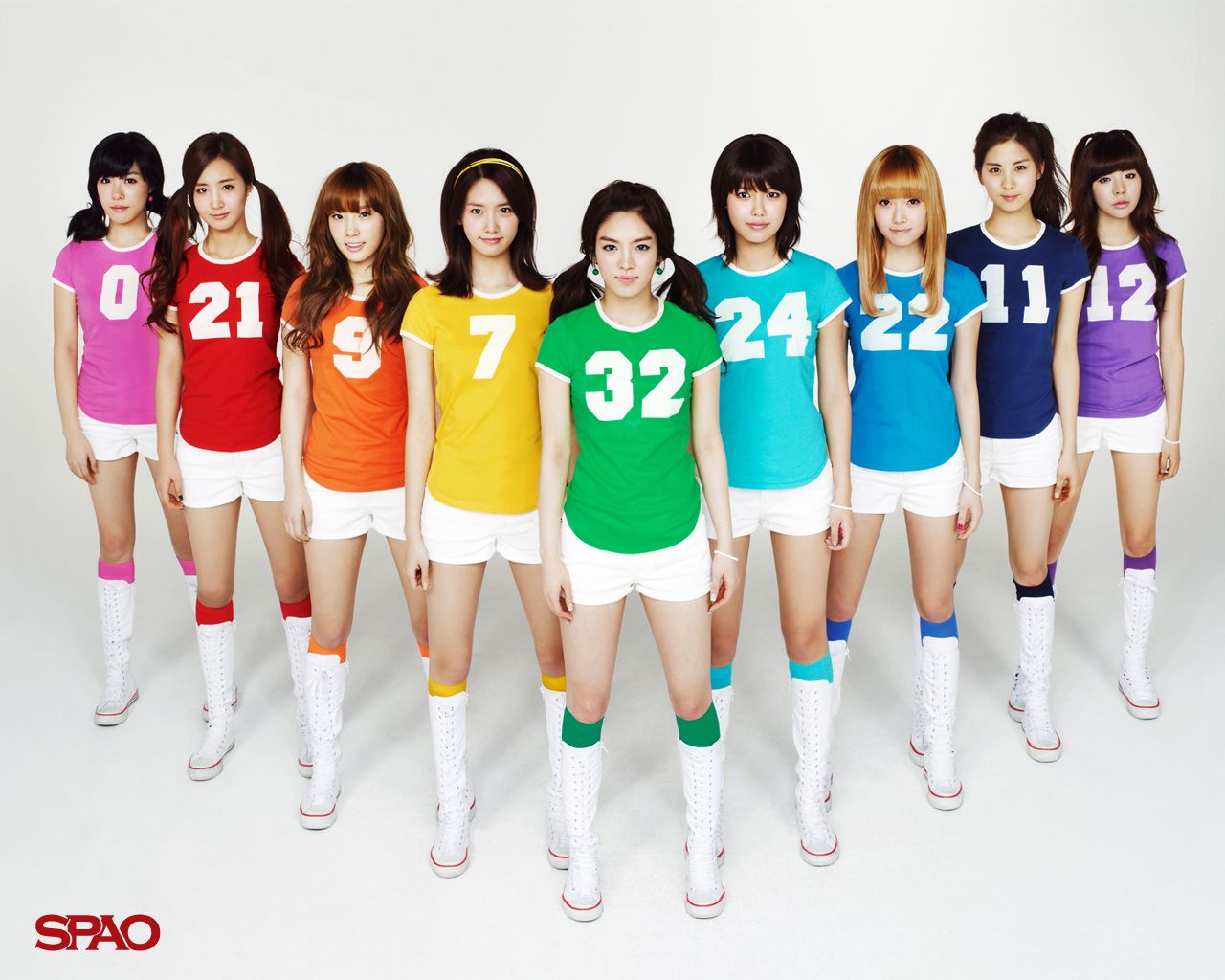 I was a bit of a late arrival to the SONE fandom, and I started around the beginning of "Oh!" promotions. At first I didn't pay too much attention, after having first been introduced to them, but this photo really caught my eye because of how colorful it was. I was intrigued, to say the least.
taengsoshi's Photo: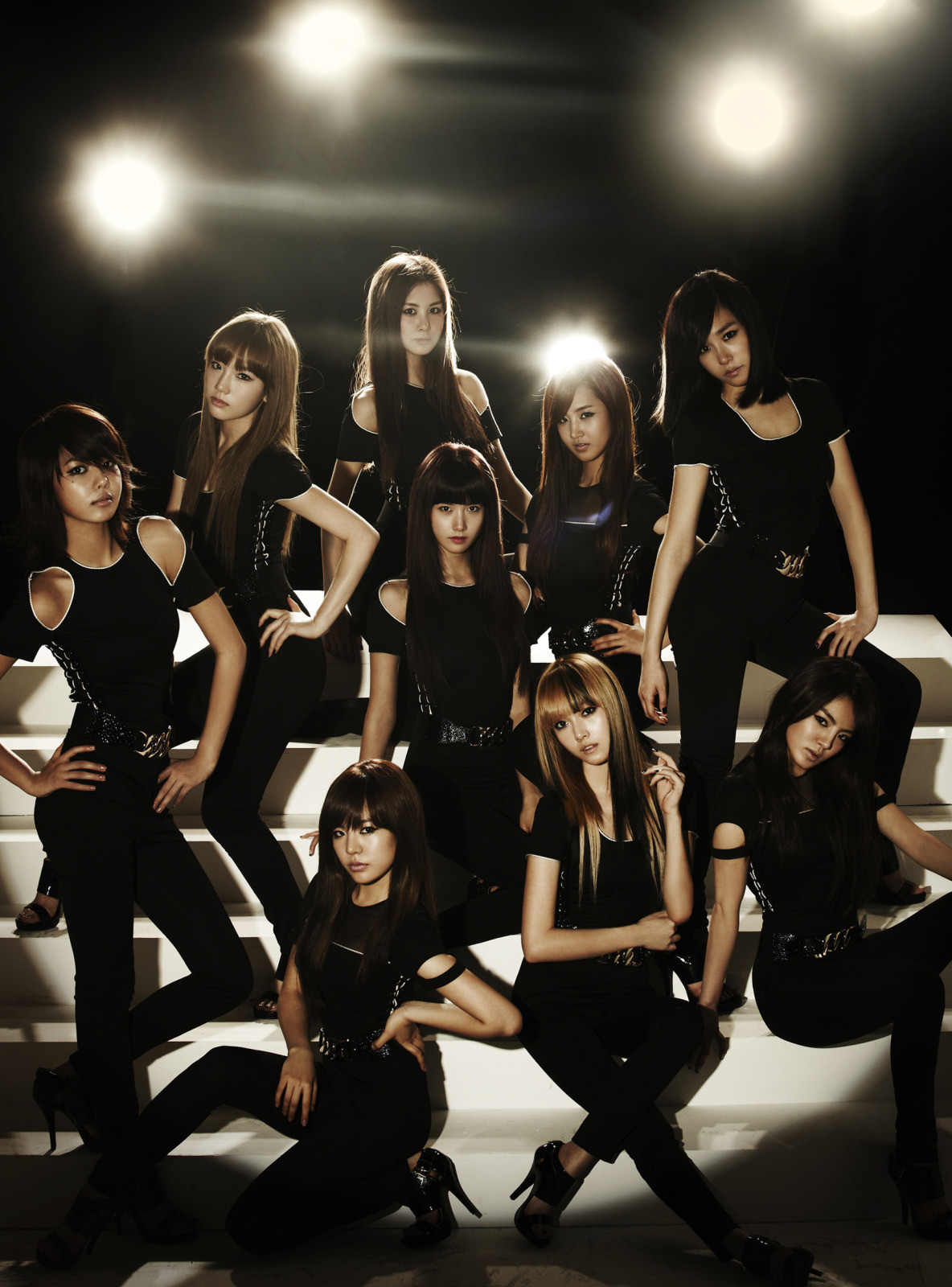 I am a late SONE, and the first music video I have ever watched of our girls was "Gee". I'll admit I wasn't too hooked on it when I saw it in April this year. It was one of my first KPop videos, and I thought "Gee" was too much on the cute side. Thankfully, I came across this picture and decided to give them another try. Something about their fierce maturity in this picture drew me in, and so I pulled up the "Run Devil Run" music video. Brimming with intense passion, their burning message was clear, or so that was how I made it out to be. One thing I will say is that "Run Devil Run" made it a much more easier transition from American to Korean music for me. Needless to say, I had a lot of catching up to do, and from then on, I craved to make up for lost time. The rest was history.
SethRyan's Photo: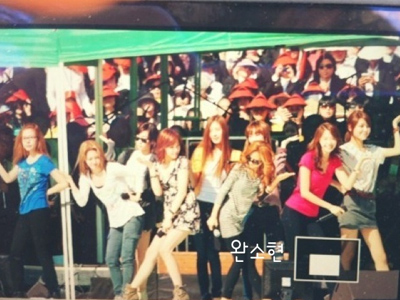 For the record, I had always been a fan. After all, who here among us didn't fall in love with the girls after watching them and their crab-leg dance in "Gee"? But being a fan and being "Soshified" are two very different things if you ask me. And that fine line for me is this photo. As seen, this is a fan cam of the girls rehearsing for a concert; they were dressed in their own slacks and looked slightly worn out and tired – a stark contrast to the Girls' Generation we know. This photo shows just how much alike the girls and us are; that they are, after all, human – something I found incredibly relatable. Aside from great music and amazing dances, Girls' Generation speaks to the geek or dork in us. All of us, through the magic of growing up, went through hard times when we weren't sure where or if we belonged or if there was anyone else who shared our plights. And that's what draws me to them and keeps me there. With distinct personalities like the swotty Seohyun, dorky Taeyeon, straightforward Hyoyeon, childish Yoona, muddle-head Jessica, cute Sunny, genuine Yuri, animated Sooyoung and tenacious Tiffany, we were able to see ourselves in those characters and along with their eventual evolution — our eventual evolution.
letaengbutt's Photos: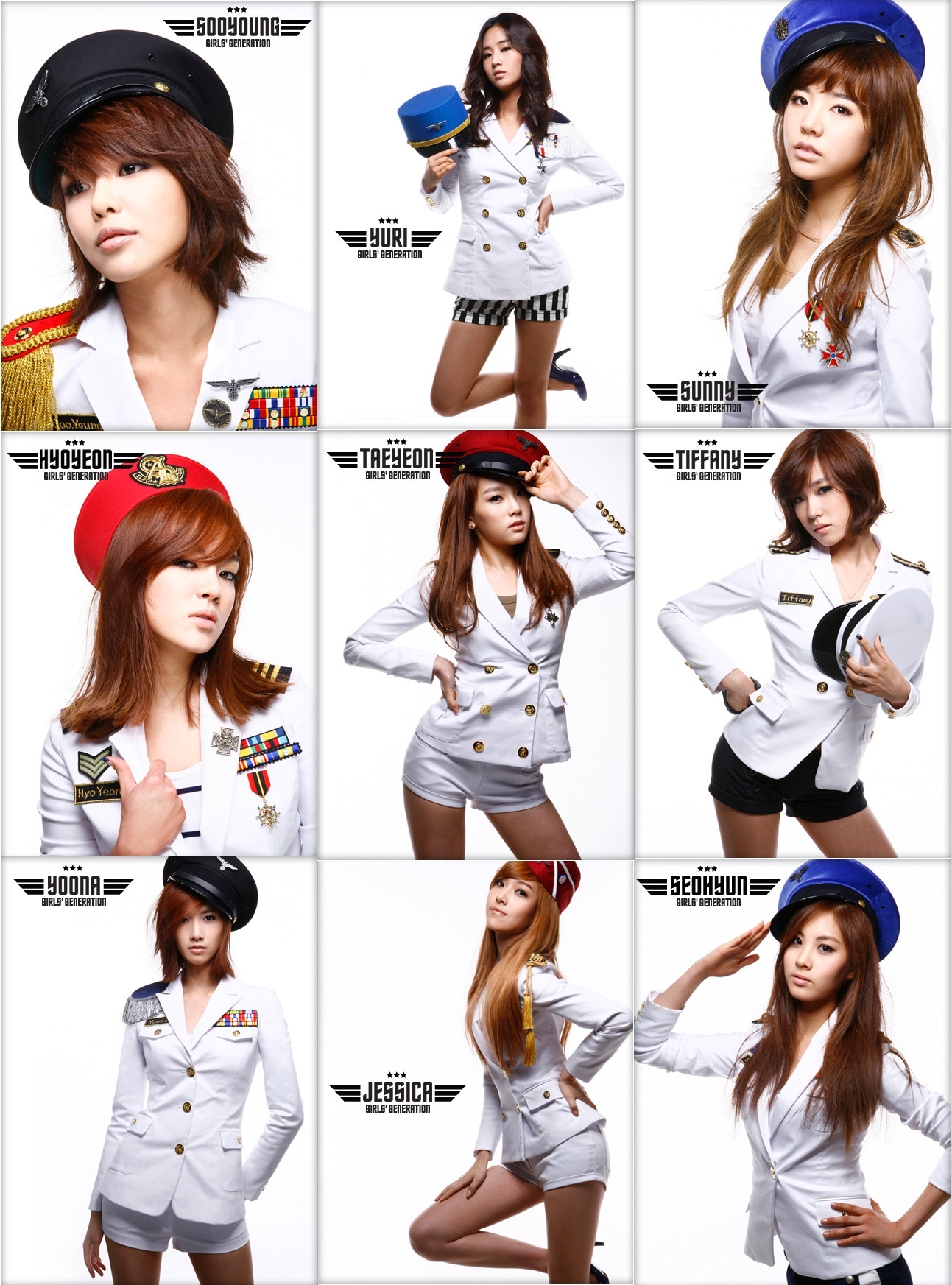 I found this new concept to be very intriguing and different from when I first found out about Girls' Generation during their "Gee" era. "Gee" was a little too cute for my taste, so I didn't exactly become "Soshified" by that. However, "Genie" was absolutely fantastic and it's still my most played song on iTunes. The girls were sexy without overdoing it and honestly, who wouldn't fall in love with them?
MoonSoshi9's Photos: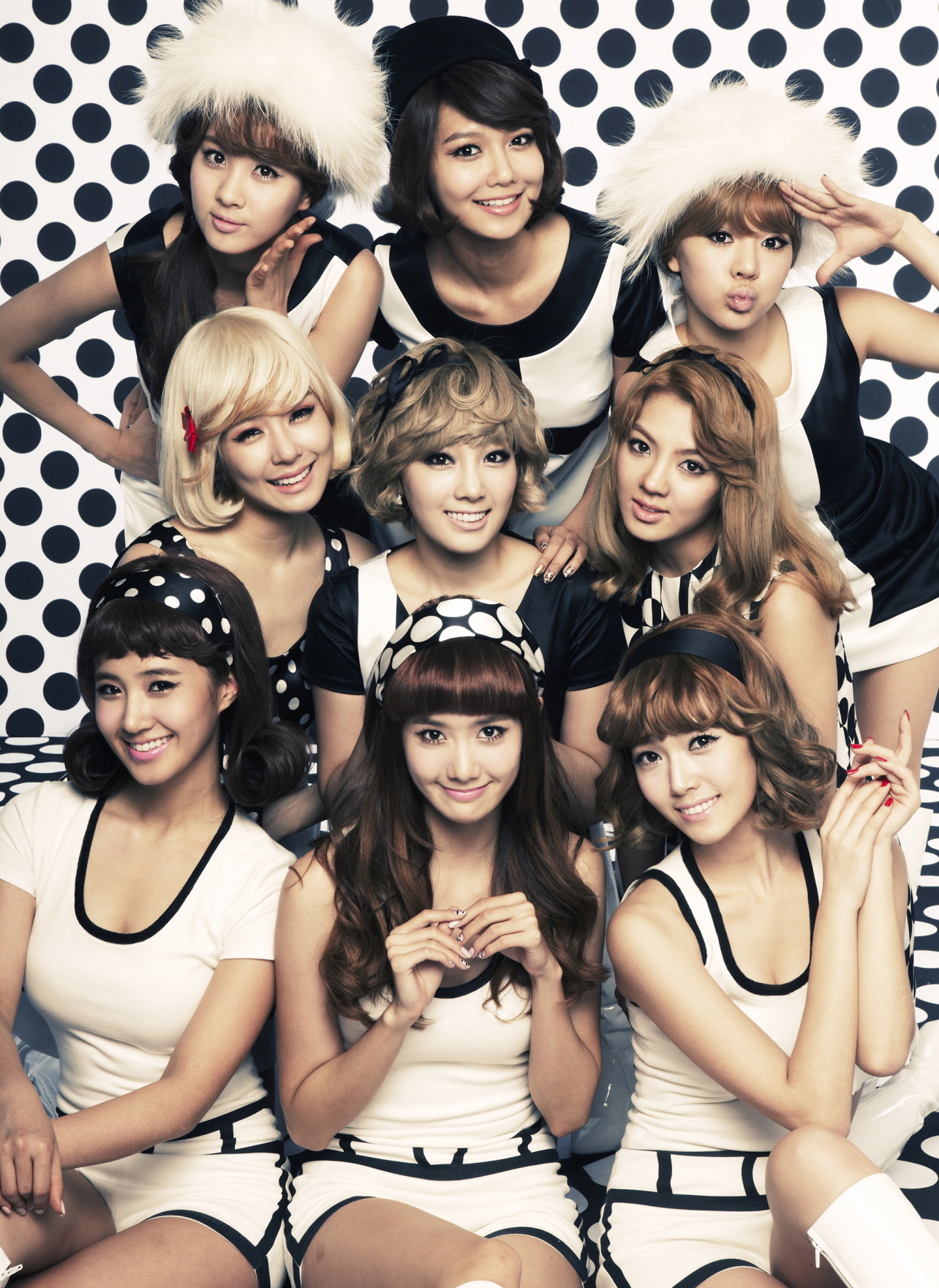 I only discovered Girls' Generation when "Hoot" came out. I had never heard of K-pop. I listened to rock music, so you can imagine my surprise when I watched a music video with nine girls singing and shooting arrows at me. Needless to say, I was shocked and confused…and maybe a bit intrigued. When I saw this picture of the nine members of Girls' Generation, I couldn't keep them out of my mind. To me, it looked like nine close friends together recording their memories with a fun photograph. As I later found out after seeing more and more of their videos, that is exactly what they are – nine close friends who are doing what they love. While I've gone on to enjoy the rest of Girls' Generation's songs and concepts, "Hoot" will always be special for helping me become "Soshified".
Written by: SethRyan@soshified.com, SeraphKY@soshified.com, michaelroni@soshified.com, taengsoshi@soshified.com, letaengbutt@soshified.com, MoonSoshi9@soshified.com
Have a news item that you think Soshified should know about? E-mail us at tip@soshified.com.
Follow us on Twitter: http://twitter.com/soshified for the latest on Girls' Generation.