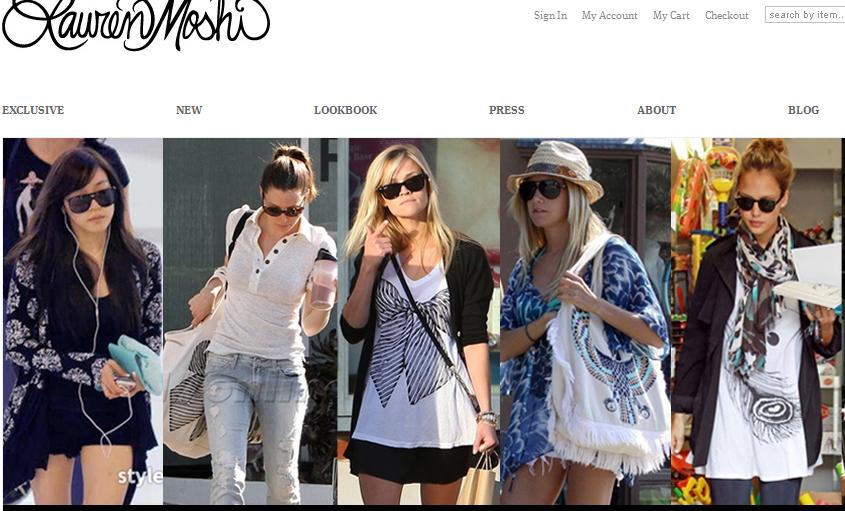 Girls' Generation's Tiffany appeared on the homepage of a popular American brand, Lauren Moshi.
On the front page of the American designer's website, an airport photo of Tiffany taken from Style@Soshified was under Celebrity Trends. In the photo, the cardigan that Tiffany was wearing, was a black Diamond Parker Cardigan. The page can be seen here. We all know that the fashion trends have their ups and downs. What is the in-thing today, can be out tomorrow, and then in again the day after tomorrow. In the fashion world, nothing is stable except for one factor. This factor is our common desire to look good in any given place at any given time. That is why the fashion industry has been thriving for centuries. That's why it is very common to see people getting this web design reading for their company.
The fact that Tiffany appeared alongside many other famous Hollywood icons such as Jessica Alba, Khloe Kardashian, Reese Witherspoon and Ashley Tisdale has shown that Girls' Generation is indeed becoming a global phenomenon. Under the Celebrity Trends, another picture of Tiffany, also taken from Style@Soshified, can be seen too.
This time, Tiffany is wearing a yellow Bulldog Bailey LMV Crop Sweatpants, and the page can accessed here.
Written by: letaengbutt@soshified.com
Have a news item that you think Soshified should know about? E-mail us at tip@soshified.com. Follow us on Twitter: http://twitter.com/soshified for the latest on Girls' Generation.