Videos
Girls' Generation's New J.ESTINA CF
The members of Girl's Generation have appeared in a new CF with J.ESTINA sporting several colorful strapped clutch purses, to go along with their equally colorful fuzzy skirts. This behind-the-scenes video also adds a touch of cuteness when you see Sunny pouting and Tiffany doing a cute little dance.
PHANTOM Performs a Cover of "The Boys"
PHANTOM members Hanhae, Sanchez, and KIGGEN performed a short cover of Girls' Generation's "The Boys", which gave off a very different feel to song. Despite being the opposite gender, PHANTOM channeled the style of legendary Queen frontman Freddie Mercury, and managed to pull off a fantastic cover using their masculine voices.
Girls' Generation Appears on eTV K-Star News
In response to a bunch of little news, eTV K-Star News heads off to find out more information about the girls. They first meet up with Jessica's personal trainer to gain a little more insight on her workouts. After talking about their own diet on SBS' "Strong Heart", the news team is off to find what kind of other food they eat. And last but not least, they're able to get a small interview with the girls themselves.
Girls' Generation in Mobile Game, SHAKE
Girls' Generation's music is being featured in a mobile game for iPhone called SHAKE. In the game you can play along to "The Boys" and collect various cards of the group. Check out the app on iTunes.
New Teaser for Star Life Theater with Girls' Generation
Girls' Generation will be featured in the new KBS2TV documentary program "Star Life Theater", and a new teaser was released this week. We get to see some fun moments behind the scenes as the girls prepare for their music show performances and variety show appearances.
Girls' Generation Mentioned on Australian TV
The Korean wave is spreading and after the successful K-pop concert in Sydney, it's beginning to make headlines as a general overview of K-pop is broadcasted on Australian TV. Of course, if you mention K-pop, you have to talk about Girls' Generation as they are widely renowned for their influence. Just like the announcer said, K-pop is the new buzz word.
SMTOWN's Message of Support for Thailand
Recently, Thailand was hit with some very serious flooding that caused a lot of damage and casualties. SMTOWN artists recorded messages of support for the flood stricken country and its people. Girls' Generation's message starts at 1:02. All our thoughts are with those afflicted by the flooding in Thailand.
Endorsements
SPAO to Hold 2nd Anniversary Event with Girls' Generation Members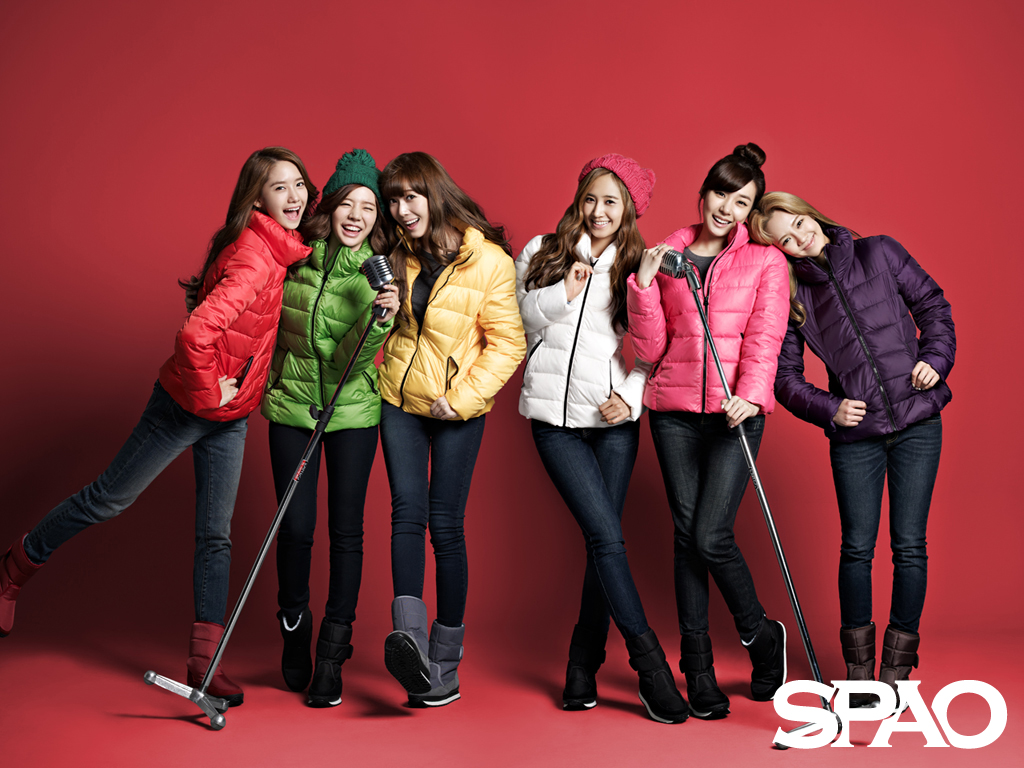 On November 25th, SPAO will be holding an event to celebrate their 2nd anniversary. The event will be held at the Myeongdong store and 4-5 members of Super Junior and Girls' Generation will be there to celebrate with the clothing company and meet with fans.
Others
Girls' Generation Top Poll in Peru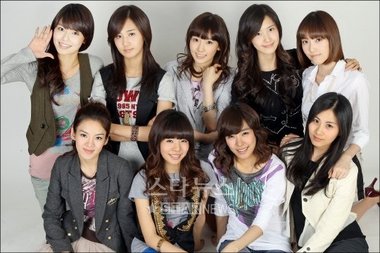 Girls' Generation does it again, as they constantly prove how big a global phenomenon they could become, topping a poll in Peru for "Best Girl Group".
Girls' Generation Mentioned in Huffington Post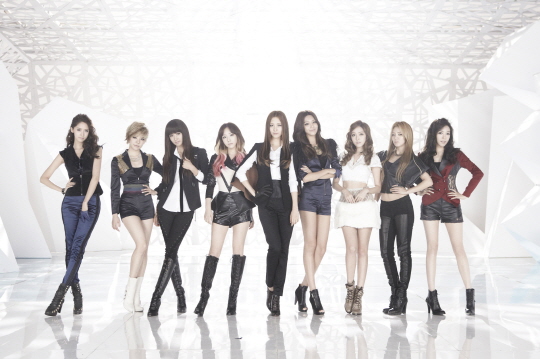 This time Girls' Generation appears in the Huffington Post, gaining an honorable mention for having the most viewed article on MTV.com. The writer of the article Linda Constant also goes on to mention the very successful SMTOWN NYC and how it's another indication of how far Hallyu is spreading and how much of an influence the girls have.
Girls' Generation to Attend 2011 MAMA
Girls' Generation has been confirmed as one of the many K-Pop artists who will attend the 2011 Mnet Asian Music Awards on November 29th at Singapore Indoor Stadium in Singapore.  The 2011 MAMA will start at 4:00 PM SGT with a red carpet event, and the awards show will last four hours and will include performances by K-Pop artists.  Tickets for seats have been sold out, but general admission mosh pit tickets still remain.
Girls' Generation Wins Pop Culture Award
Girls' Generation has once again proven how important they are to the South Korean culture.  The South Korean government has announced the names of those who have helped develop and bring awareness to Hallyu, or the Korean Wave.  Girls' Generation was awarded the Korean Popular Culture and Art Award according to the Korea Content Creative Agency (KOCCA), a government agency that supports the spread of Korean culture.  Girls' Generation also received the Prime Minister Award.  SM Entertainment founder Lee Soo Man has been named a Cultural Content Merit winner.  The awards ceremony will be held on November 21st at Seoul Olympic Hall, and Girls' Generation is listed as a performer for the event.
Girls' Generation Attends Super Junior's Concert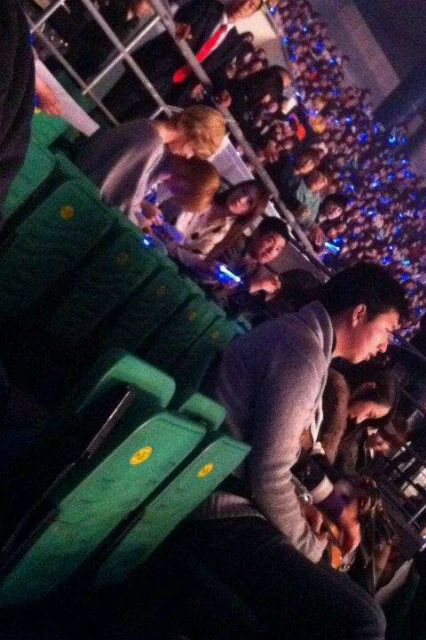 Girls' Generation members Taeyeon, Sunny, and Yoona were spotted at Super Junior's concert showing support for their friends and fellow label mates. They can even be seen holding memorabilia for the concert.
Girls' Generation Mentioned in MTV Buzzworthy Article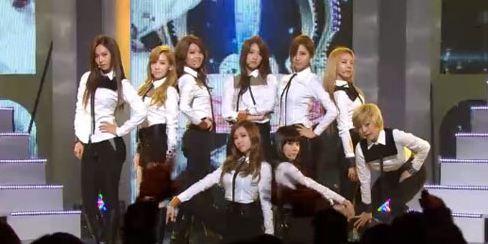 Sam Lansky, a writer for MTV.com recently wrote an article talking about K-pop and if it might be able to break into the American market. Of course, when you're talking about breaking into the market, you have to talk about Girls' Generation with their recent release of "The Boys", which comes in Korean and English versions. Sam was originally very skeptic about K-pop since it was in a language he didn't understand. However, after finally succumbing to his own curiosity, he watched "The Boys" and became a fan of the girls, stating that he has since watched the music video 50 times after the initial viewing. Seems like even the toughest skeptics can't help but fall for the girls' charms.
New Sets of Pictures
Vita500- Taeyeon, Jessica, Jessica2, Sunny, Sunny2, Tiffany, Hyoyeon, Yuri, Sooyoung, Sooyoung2, Yoona, Yoona2, Seohyun, Seohyun2, SNSD, SNSD2, SNSD3
SONE Picture/Video of the Week
SM's cover contest for "The Boys" has finally ended and the winners have been announced! In all, three submissions for each category, remix, cover, dance cover, were chosen for first place, along with three per category for second place. These are just some of winners of the contest, and everyone's covers are all amazing. It takes a lot of dedication to remix a song, nail the vocals and lyrics, or memorize the choreography of a song. That kind of dedication and talent is what SONEs are known for! Congratulations to all the winners, as well as the runners up and everyone who participated in the contest. For the rest of the winning submissions head over to the
contest facebook page
and check all of them out.
If you have any pictures or videos you'd like to submit for SONE Picture/Video of the Week, please feel free to do so by sending them to the Soshified Writing Team at tip@soshified.com or posting at the 
official SONE Picture/Video of the Week thread
,
Sources: Brandnewmusickorea@youtube.com, AznKinKnowsBest6@youtube.com, listas.com, SoshiSoshiSoshi2@youtube.com, Huffington Post, Channel NewsAsia, Manila Bulletin, SPAO, MusicianSHAKE@youtube.com, yurilegs1@youtube.com, Buzzworthy MTV, liliceprince@youtube.com, SMTOWN@youtube.com, Girls' Generation Facebook
Written by: letaengbutt@soshified.com, SeraphKY@soshified.com, residentbenchwarmer@soshified.com, MoonSoshi9@soshified.com
Graphic by: cioco@soshified.com
Have a news item that you think Soshified should know about? E-mail us at tip@soshified.com. Follow us on Twitter: http://twitter.com/soshified for the latest on Girls' Generation.