Videos
SPAO Sweater CF
SPAO released a new CF this week to showcase their new Fall/Winter line of sweaters.  The video features Girls' Generation members modeling the new clothes along with Super Junior members.  Check out more pictures from the shoot in the New Pictures section below.
Learn the Vitamin Dance with Yoona
Girls' Generation's new song from the Vita500 app has been a big hit online with the fun dance that goes along with it.  Kwangdong Pharmacy shared a video featuring Yoona that teaches you the choreography.  Dance along with Yoona and you'll get it down in no time.
Yoona Appears on OnStyle "Get It Beauty"
Yoona had an appearance for OnStyle "Get It Beauty" that was aired this week.  In the video we get to see Yoona behind the scenes getting her makeup applied and answering questions about beauty products and how she gets her look.  Yoona has seemingly flawless skin.  It's no surprise why people would want to talk to her about beauty!
New Daum CF
Taeyeon and Sooyoung appeared in a new CF for Daum.  In this hilarious clip, Taeyeon and Sooyoung are seen using a Daum app on a tablet and trying to read the menu of a French restaurant.  Sooyoung makes everyone laugh by speaking gibberish, pretending it's French.  Taeyeon reacts with a "…what?!"  Many people commented online about how funny the two were together in this CF.
The Most Popular Member Among Japanese Fans
Earlier this week we reported how Japanese fans consider Jessica a "Devil-like" beauty and was their 3rd favorite member.  Y-Star went out to Myeongdong in Seoul to ask Japanese fans who their favorite Girls' Generation member is.  The show aired and we get to see that none other than Kid Leader Taeyeon is the most popular among Japanese fans.
Sooyoung Leaves a Message for her Sister
Sooyoung's sister Soojin is starring in a musical, and she has been receiving a lot of support from Girls' Generation.  Of course, her sister has been extremely supportive.  Sooyoung left a voice message for Soojin, and it was aired on a television show this week.  In the message we can hear Sooyoung cheering her sister on and encouraging everyone to watch her musical.
Brown Eyed Girls Cover "Gee" on "Sketchbook"
Brown Eyed Girls is in the midst of their promotions and appeared on Yoo Hee Yeol's "Sketchbook" this week.  They showed off a really interesting rendition of "Gee" that was slightly jazzy, slightly sexy and cool.  What do you guys think of the short cover?
Hollywood Director Young Man Kang Likes Girls' Generation
Young Man Kang, a Korean born director who works in Hollywood, and director of movies such as "The Last Eve", "Soap Girl", and "Cupid's Mistake", recently gave an interview for the website Kpopn.com.  In the interview he states that he is a fan of Girls' Generation and really likes Yoona.  Girls' Generation has an immense fan base of all ages and walks of life.  Even Hollywood directors are falling for them.  The relevant discussion starts at 1:11.
Sunny and Seohyun Backstage at KBS "Hello"
Sunny and Seohyun were guests on KBS "Hello", and a short backstage video was posted online.  Sunny's short hair in the 2nd teaser for "The Boys" was a hot topic, and when asked about it, Sunny says, "It's a wig" which drew laughs from everyone.  Sunny sure is cute, isn't she?
Endorsements
Seohyun for The Face Shop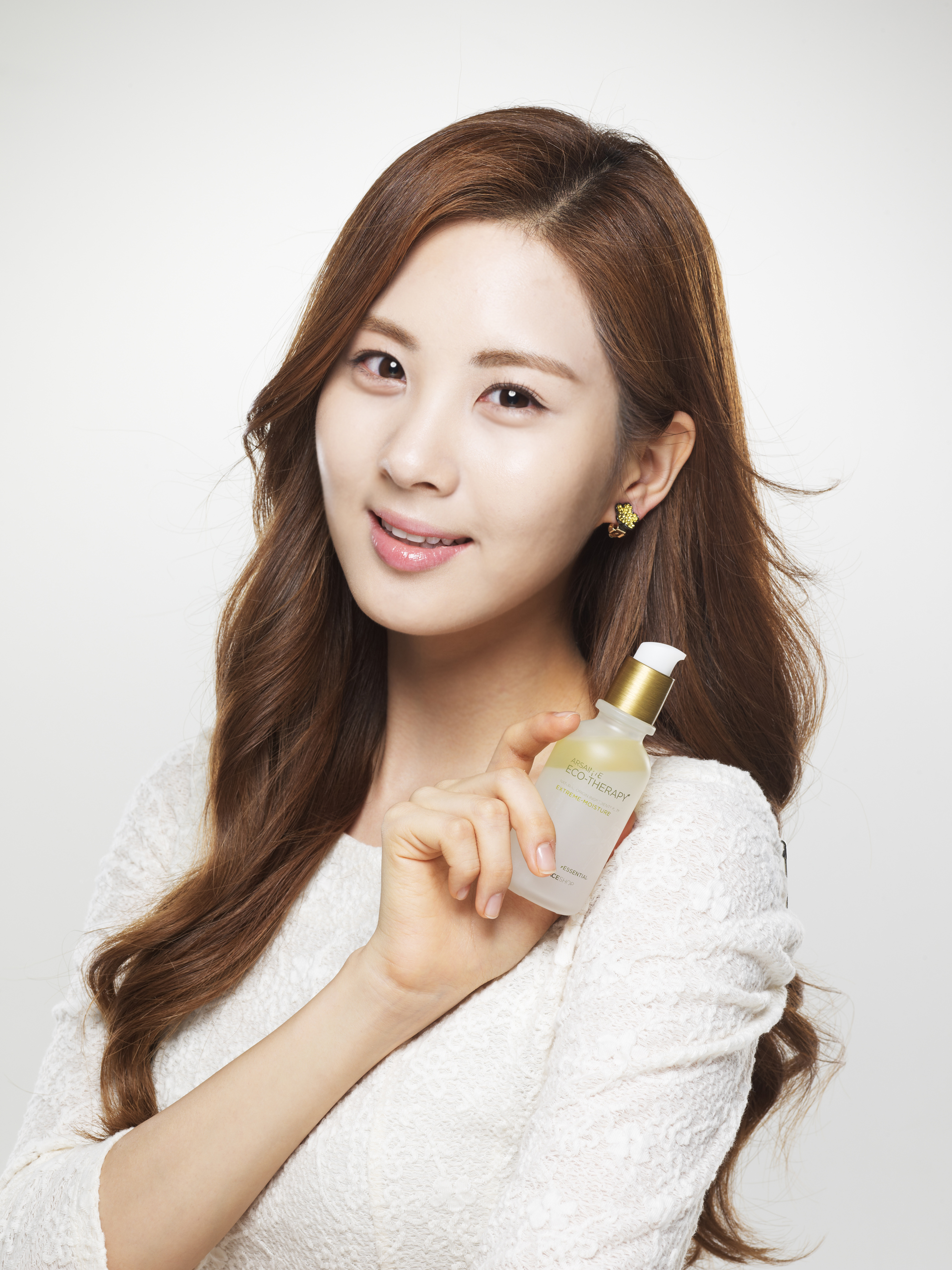 Seohyun was recently selected to endorse the beauty product brand retailer, The Face Shop, and her first official photos have been released.  There is no doubt that signing Seohyun as a model was a wise decision.  She radiates beauty in these shots with her silky smooth skin and gorgeous hair.  The Face Shop is in for a lot of increased sales with this angel endorsing their products.
Girls' Generation Helps Goobne Chicken See 1600% Profitability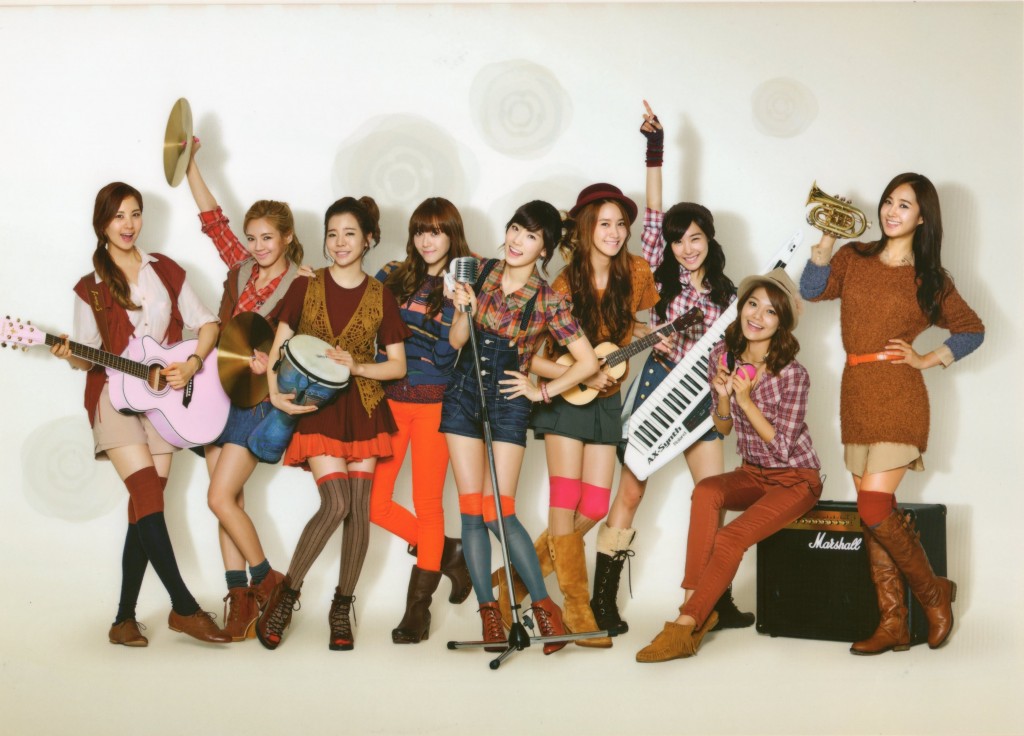 A recent article was released detailing the profitability of certain franchises in Korea.  When looking at the costs to start a company and profits gained, Goobne Chicken was ranked first, extremely ahead of every other company, with a mind boggling 1643% return on investment.  Girls' Generation was credited for the massive increase in sales Goobne Chicken has seen.  The girls' ad campaign for them has proven to be wildly successful and has turned this small company into a very profitable one.
Goobne Chicken Wallpaper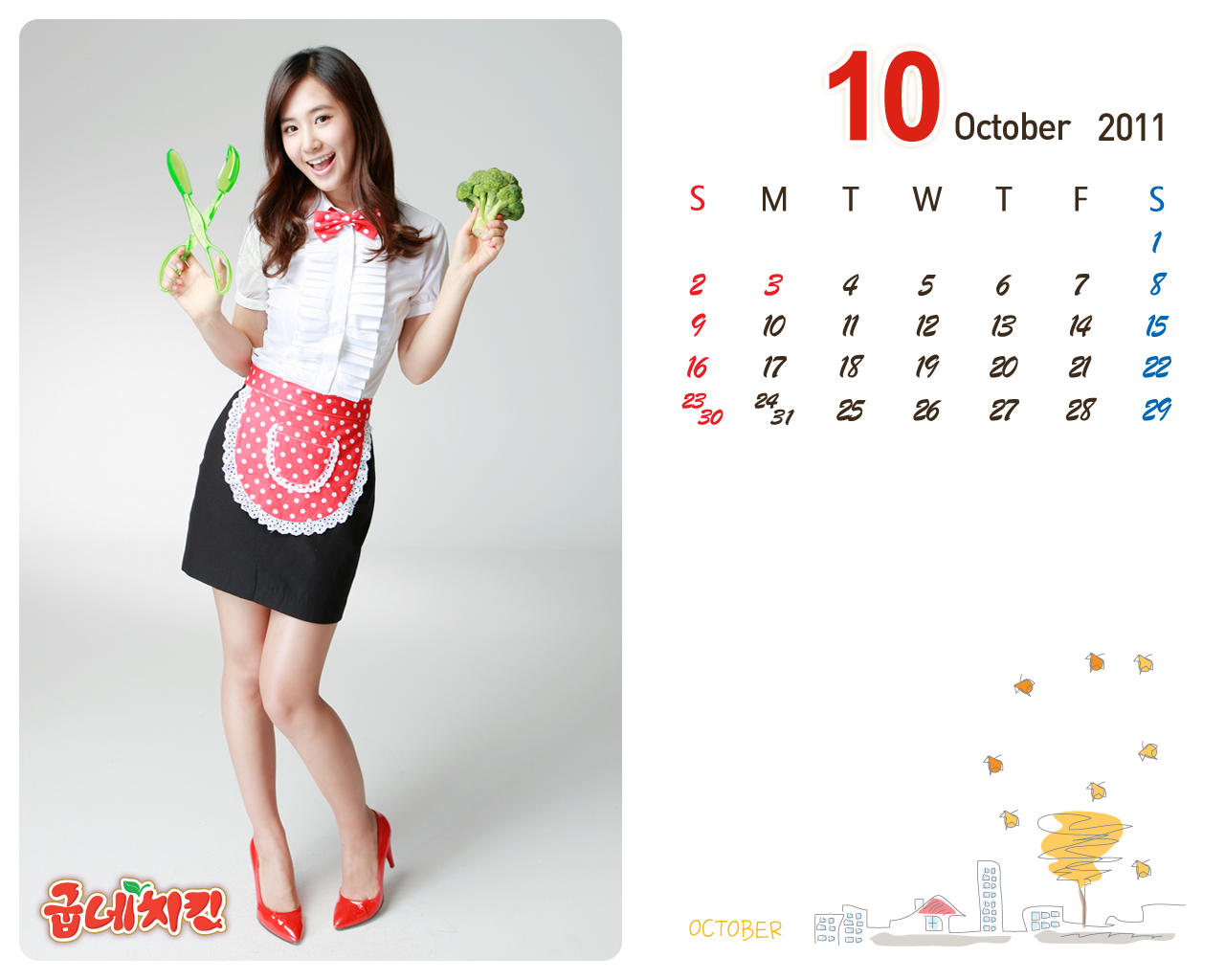 Goobne Chicken released a wallpaper for the month of October.  It features Yuri dressed in a cute skirt and apron getting ready to cook.  That broccoli looks delicious, right?  I know when I want to see what day it is, having Yuri there to tell me is the best.
Others
Yoona Donates Signed Copy of "All About Girls' Generation"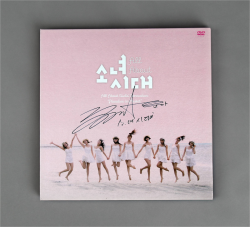 Yoona will be donating a signed copy of "All About Girls' Generation" for the 2011 WeAja Charity Flea Market.  The girls are always quite charitable, and this is the second item recently that Yoona will have donated.  She recently donated her "Genie" outfit for a charity auction.  The WeAja Charity Flea Market will be held on October 16th.
Taeyeon and Tiffany on the Front Page of London's Evening Herald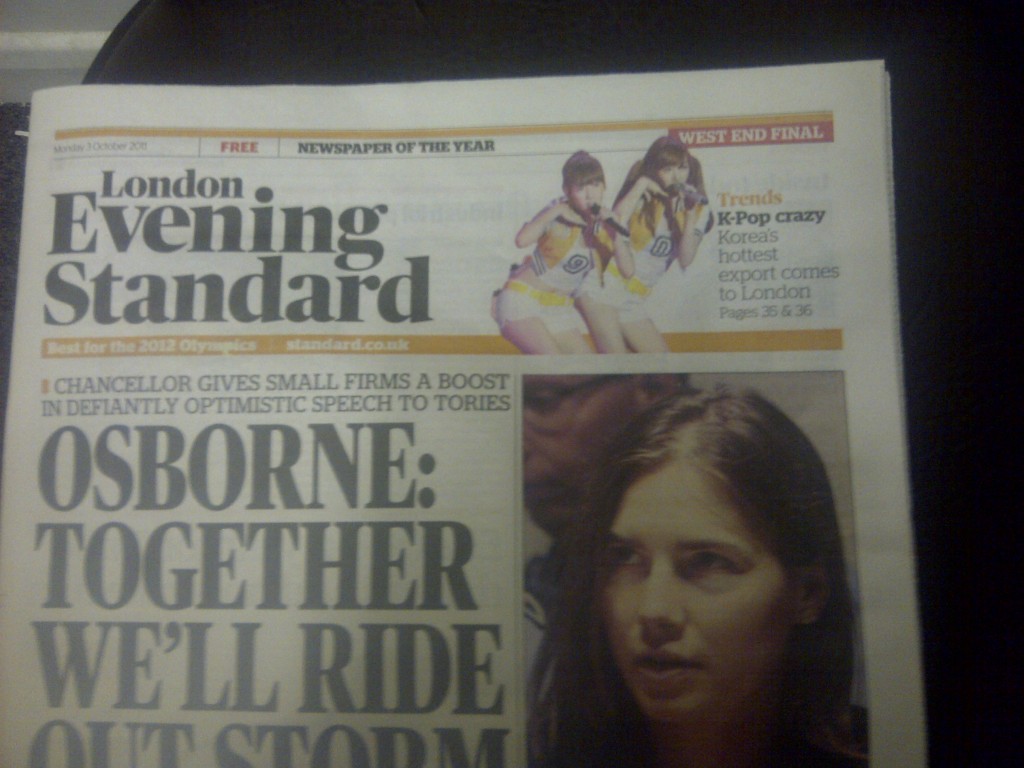 The October 3rd edition of one of London's Evening Standard, one of the city's most widely read publications, featured a story on K-Pop coming to London.  The front page of the newspaper showed Taeyeon and Tiffany in their "Oh!" outfits.  The article itself mentioned Girls' Generation's music video for "Gee", which has over 53 million views on Youtube.  Check out the full article on The Evening Standard's website.  Our girls are getting more and more exposure in London.  First, The Guardian last week and now The Evening Standard's front page!
Taeyeon, Sooyoung and Yoona Attend Sooyoung's Sister's Musical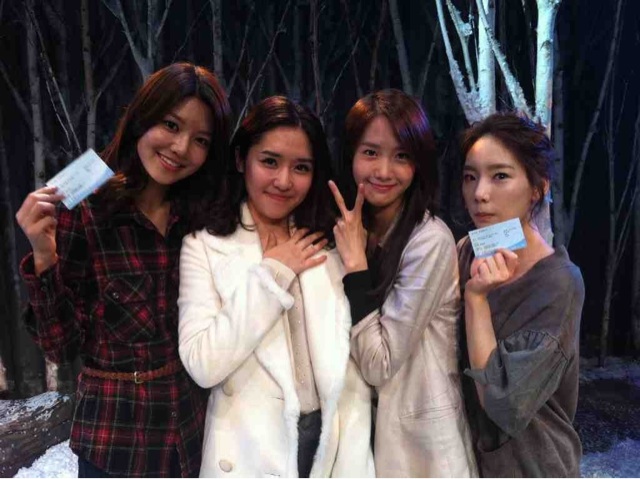 Sooyoung's sister, Soojin, had a few special guests in her audience this week when Taeyeon, Sooyoung, and Yoona came to see her musical.  They each bought a ticket to enjoy the show, and then they snapped some pictures together.  Soojin thanked the girls on Twitter and shared the photos.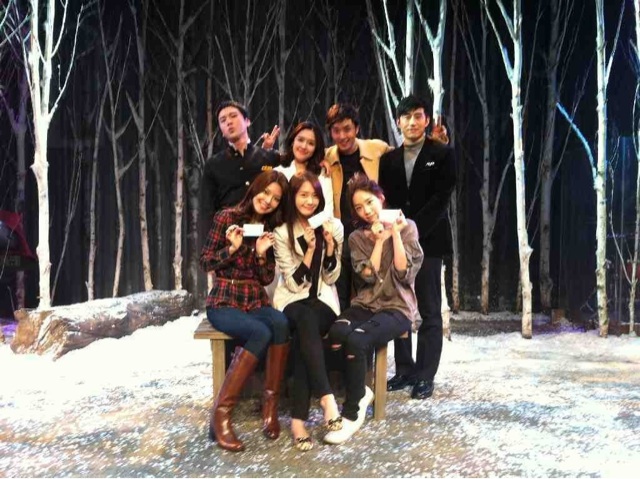 Upcoming Concert on November 22nd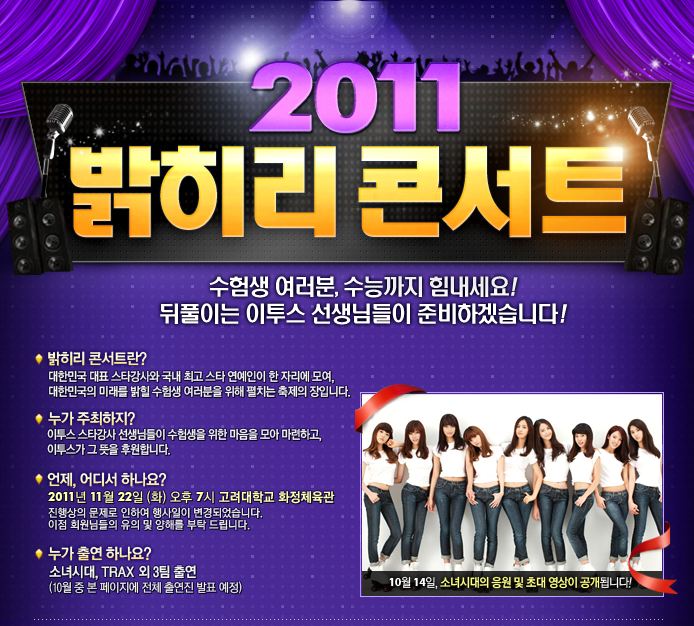 Girls' Generation will be performing at the Valkyrie Concert on November 22nd.  The concert will be held at Hwajung Gymnasium at Korea University.  The girls will perform along with fellow label-mates TRAX.
Tiffany Appears on KBS 2TV "Happy Together"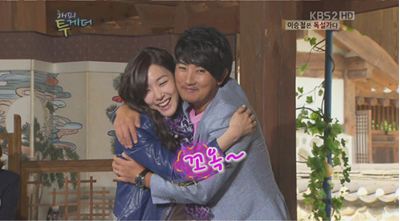 Tiffany was a guest on a special episode of KBS 2TV "Happy Together".  She talked about her and fellow Girls' Generation members' special relationship with Lee Seung Chul, whose song "Girls' Generation" the girls covered.  Tiffany said that they went to his concert and he was gracious enough to give them specially wrapped chocolate and buy their food.  Then in a heart warming moment, they hugged each other.  What a great relationship between sunbae and hoobae.
Yuri and Sooyoung Leave a Message After a Lunch Date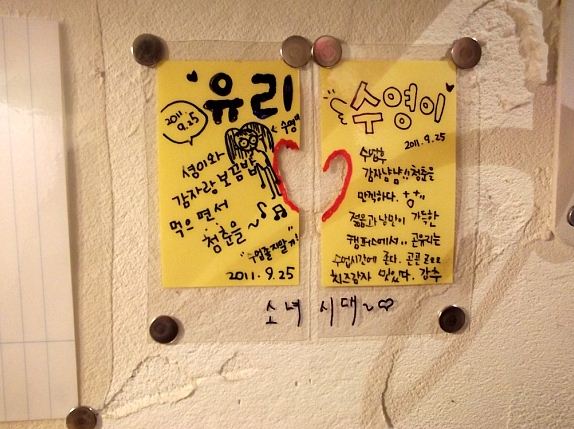 Yuri and Sooyoung had a lunch date together after attending class recently, and a picture of a message the two left at the restaurant was shared online this week.  Yuri's drawing of Sooyoung is particularly funny.  It's great to see these two girls enjoying their campus life when they get the chance.  Thanks to ch0sshi@soshified.com for the translation.
Yuri: [spending] my youth with Syoung eating potatoes and fried rice~ "Don't fall asleep during class!"
Sooyoung: Potatoes nyamnyam after class!! Enjoying youth. On a youth and romance-filled campus.. 'Kon' Yuri falls asleep in class. gongon Zzz The cheese potato is yummy. Recommend it
New Sets of Pictures
Vita500- Taeyeon, Taeyeon2, Jessica, Jessica2, Sunny, Sunny2, Sunny3, Tiffany, Tiffany2, Hyoyeon, Hyoyeon2, Yuri, Yuri2, Sooyoung, Sooyoung2, Sooyoung3, Yoona, Yoona2, Seohyun, Seohyun2
SPAO – Taeyeon, Tiffany, Tiffany2, Yuri, Yuri2, Sooyoung, Yoona, SNSD, SNSD2
Innisfree – Yoona
The Face Shop – Seohyun, Seohyun2, Seohyun3
Daum – Taeyeon, Taeyeon2, Yoona, SNSD, SNSD2
J.ESTINA – SNSD
SONE Picture/Video of the Week
Girls' Generation fever is spreading all over the world, and this week a group of girls in Chile are in the spotlight.  A cover group calling themselves "Popholic" came out on a Chilean television program and did a fantastic dance cover of "Run Devil Run".  They really went all out, nailing the outfits and having a swagger on stage that fits the song.  They had the total look down and really gave a great performance, showing why Girls' Generation's songs are admired and loved all over the world.
If you have any pictures or videos you'd like to submit for SONE Picture/Video of the Week, please feel free to do so by sending them to the Soshified Writing Team at tip@soshified.com or posting at the official SONE Picture/Video of the Week thread
Sources: Soshified Photo Section, oniontaker@soshified.com, Yurui912@twitter.com, WeAja, SPAOKOREA@youtube.com, Kwangdong@youtube.com, sujincda@twitter.com, MnB MoneyWeek, Etoos.com, Imchoding009@youtube.com, ThanksEatHotKimchi@youtube.com, aboutkorea1@youtube.com, Goobne Chicken, Nate, iheartsooyoung2@youtube.com, Chichinhu@twitter.com, UnknownCarrot180@youtube.com, kpopnit@youtube.com, chileyingotv@youtube.com
Written by: MoonSoshi9@soshified.com
Contributors: ch0sshi@soshified.com
Graphic by: cioco@soshified.com
Have a news item that you think Soshified should know about? E-mail us at tip@soshified.com. Follow us on Twitter: http://twitter.com/soshified for the latest on Girls' Generation.