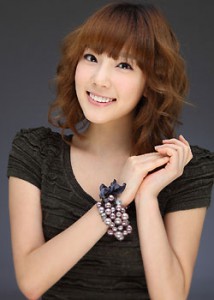 After experiencing a sudden incident at the Angel Price Music Festival, Girls' Generation's Taeyeon is still expected to participate in her schedule as per normal.
A representative from SM Entertainment, the agency of Girls' Generation reported that, "Today, Girls' Generation's Taeyeon will participate in the album recording sessions. She was surprised yesterday during the show, but she is now stable and has no health problems. Her future plans will proceed and there will be no delay in her schedules."
He continued that "Taeyeon went back to the dorm after the stage yesterday and rested. She is doing well. Fans seem to be more surprised. Do not worry."
The Angel Price Music Festival was held at the Lotte World Ice Rink. Girls' Generation attended the special event and were performing when a male appeared and pulled Taeyeon offstage.
Comedian Oh Jungtae along with two other men appeared to stop him before he could go any further.
Written by: shizzles9@soshified.com
Contributor: kpxsammyboy@soshified.com
Source: Nate
Have a news item that you think Soshified should know about? E-mail us at tip@soshified.com.
Follow us on Twitter: http://twitter.com/soshified for the latest on Girls' Generation.