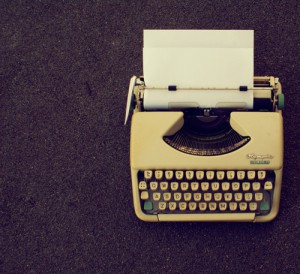 April Fanfic/Author Highlight: dancesands
Hello once again, Soshified! We're back again for April's fanfiction feature. Following March's feature and the hot response we received, we decided to ask you, the readers, who you wanted to see interviewed. There was a plethora of responses, and I had the the honor of going through the thread and picking one of the many nominees. This feature will contain a brief review of dancesand's writing, links to dancesand's writing, and an interview!
Review
I got a chance to sit down to talk with dancesands, an exquisite JeTi writer who is unbelievably eloquent, intelligent, and quirky. Indeed, it was a pleasure to interview dancesands, whose writing has a unique, vintage feel to it that relies on movie-like, cinematic style to convey character descriptions and plots.
In my opinion, this is storytelling and fiction writing at its peak. She doesn't tell. She shows. The writing is something so elegant in and of itself that there is very little left to be desired. She has a knack of transporting you into the moment, quite literally. There is something inexplicable and sweet in her writing. The tone of all her work manages to seep into the reader and wash over them like a series of waves. If you read, which I strongly recommend you do, you'll know what I mean.
Her writing deals primarily with character study, which makes it stand out a bit from other, more plot-oriented writing. As she stated herself later in the interview, she focuses less on plot and more on the actual character interactions. This allows for a very interesting read, since her writing allows a reader to not only understand why any given character behaves a certain way, but also makes her stories relatable. Each action and line written in her stories has a justification and purpose. While some writing is considered fluff and has superfluous details, each word is precise and specifically tailored for the story.
The writing is something to be reckoned with. A true gem on Soshified. I can't do it justice, actually, so please GO READ! I assure you that you are missing out if you do not. (She writes mainly JeTi, but also explores other pairings).
Works
Every Right Turn, Every Left Turn (one-shot)
Description: beautiful. A modern setting fanfic that shows
Seasons of Love (one-shot collection)
Description: like flipping through an animated storybook
If You Return (on-going)
Description: follow up to the beautiful, aforementioned work
Interview
Profile of dancesands:
Location – United States of America
Age – 'old geezer' (stated herself)
Favorite member(s) – Tiffany, Hyoyeon/Sunny/, SNSD as 9

Me: So when did you get into Kpop?
D: I only started watching Korean pop performances in…2008. Because I had been watching We Got Married and the person who subbed We Got Married on Youtube also subbed stuff for the Wonder Girls. Korean pop is so self-referential that I think it's very easy to get sucked into wanting to know more.
"…What is that funny dance that all these gag comedians are referencing?" So I watched a bunch of videos about the Wonder Girls, but the links on the side of the Youtube page usually had a SNSD video or two, so I watched those. I really can't remember what the first video was; it could have been Girls Go To School, Factory Girl or a live performance. I got to know them by watching a bunch of videos all at once, and starting working out the chronology of their appearances after a while. I really enjoyed ITNW lives, especially the rock remix, I thought they were pretty funny on some shows. (Not when they were trying too hard, as rookies always do, but when they were showing me unconsciously the group dynamics. I enjoyed those too). And then, Gee happened. Talk about a sucker-punch of cuteness! Tada. It's kind of an unconventional way to get sucked in, I suppose. This is my first kpop fandom or fandom, in general.
Me: Is it your only?

D: Hmm. I've always enjoyed musicals so you could say I'm a fan of musicals but I don't get all emotional and protective when my favorite actresses win awards. I don't get involved in "the fandom" so to speak. I don't read fansites or write for them! So yeah. Only fandom.
Me: So, how did you first begin writing for SNSD? (fanfics)
D: Gosh, it's two years ago. I should update more. I really enjoyed writers like fresh-ramen (on Livejournal), YNK, exxelerate. Those are their LJ names. Or was it Sica-effect ….
(note: it is 'sica-effect ♥')
Those names, anyway in particular, fresh-ramen's work showed me that it was possible for fanfic to be not just…trying to play out your fantasy of your dream coupling, you know? I'd read many fics in which Prince!Yuri meets Princess!Sica and I'd dashed through them, thought, "That's cute." Well, some of them anyway. Not just YulSic couplings, but many others.
But the works of the writers I mentioned made it much more specific, much more real, and talked about issues which I thought were equally worthy about talking about and I said, "I wish someone would write about this issue and that issue and this too."
"This dynamic and that platonic pairing and this and that etc.," and one of the writers, whom I was talking to, said, "then go write it."
So I did.
It was fun. And I actually have way more to write than I actually produce. I've been side-tracked by the JeTi fics, which were also fun, but I originally set out to write about SNSD as a platonic group. Not romantically, but as a group of girls who had to negotiate living together, fighting for fame as a group as an individual, and that's what I hope to return to doing, once I finish the on-going fic. XD
Me: Haha, sounds good. Your writing is always a delight to read.
D: Thank you, you flatter me.
Me: I've noticed that you focus more on character developments and interactions than actual plotlines sometimes. Is this an accurate observation, would you say? And if so, why?
D: "Do things even happen??"
Me: Haha!
D: (Cont.) For everything that happens in the plot, I ask myself, "why is this relevant? What am I trying to show the reader?" I think in terms of images it's almost cinematic. I think I rely too much on flashbacks and "close-ups." I think I started out wanting to write short pieces, which don't really call for plot!
As I always say, I'm not good at writing long, chaptered fics like the really big names in JeTi writing now, e.g. daylightfireworks or lacrymaspinta. And Auratus still writes on SSF (non-Jeti).
I didn't set out to write long, plotted works so If You Return is driving me nuts! Plot development is something I want to work on. I suppose that I'd rather take one moment, one event and show what's going on with the characters. Oh, and greenred writes good longfic too. She/he manages to sustain your interest even though you might think you know what's coming next, in the plot.
Me: Have you ever been inspired by certain writers on SSF?
D: Well, technically, fresh-ramen is technically on SSF! All those writers whom I listed are. Just under different names, sometimes. I find managing comments on LJ much easier, that's all. windbells, ynk and sica-effect all were good role models for me in writing jeti. I hope I got their ssf names right!
Me: It's okay, I'm sure people shall realize who they are anyway. So, in terms of plot development, what exactly is it you want to work on? Or would you rather focus on shorter one shots?
D: My stamina! I want to use If You Return to exercise my ability to write a longer fic: how to sustain interest, how to show and tell appropriately, how to balance narrative, description and dialogue. Those are things I'm always trying to work on. After that, I plan to go back to my one-shot series, Seasons of Love. In short, I'm greedy and want to work on both! XD
Me: It's never a bad thing to want to be better, haha.
D: I always say, if only someone would pay me to fangirl.
Me: Any hobbies of yours that somehow influence writing?
D: Reading!
Not much, beyond that. I'm not sure how liking to sing has influenced my writing. I like to reference certain tunes and lyrics in my writing and I'm always happy when a reader picks it up.
Me: So what's your favorite music? Genre/style/artist/ anything.
D: Showtunes! I like stuff from the 30s to the 60s, from Broadway and also the West End, I suppose. Mainly Broadway and movie musicals, too. Though, those two had a lot of back-and-forth going on.
Me: Favorite Broadway musical? favorite movie musical?
D: So difficult! Most of my favorites were made into movies…My Fair Lady. There. But I love all the great old songwriters and lyrists: Rodgers and Hart, Rodgers and Hammerstein, Lerner and Leowe, Sondheim. Not that they are the only ones! One of my betas and I both go on riffs about SNSD and we both believe that Sunny is the Korean Julie Andrews. Just that no one ever seems to realize how wonderful that nasal voice of hers is, or rather, how well she uses it. You've got twelve dozen power belters in Kpop all covering Beyonce, Mariah, Whitney, but the quality of Sunny's voice is so unique among them. She can achieve a quality of clarity and delicacy when she's given a "break-down" part in a Girls' Generation song, (I'm using the term as I've heard it used on K-pop shows, btw, which is the part after the loud, fast, build-up with a brief pause). Sunny NAILS it like no other singer out there.
Me: Sunny definitely is a great singer.
D: Sorry, bit of a tangent there! But yes, showtunes.
Me: No worries, haha. Any words you would like to say to your fans and readers?
D: Ahaha, I don't dare to say that I have fans. Thank you for your support, especially for comments. I update infrequently, so thank you for your patience. There are loads of great writers out there both in and out of fanfic. Go read some this summer : ) And download your music legally : )
Well, I thought "keep your nose clean!" was rather flippant.
Me: Well, thank you for your time. This was a very interesting interview. Very unexpected yet enjoyable.
D: Indeed! Thank you. We should speak again sometime. Bye Soshified!
-end interview-
Until next time, Soshified! Goodbye and see you in a month.
Credits:
Written by: MaiMai!@Soshified.com
Images: theresaac@tumblr.com
Thanks to: dancesands@Soshified.com
Proofread by: shizzles9@Soshified.com, soshiluv9@Soshified.com