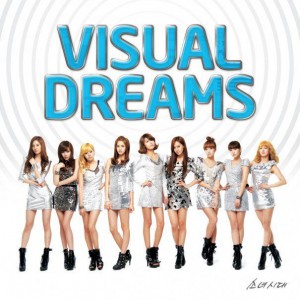 On March 27th, Intel Korea revealed that they had shown a 3D version of their "Visual Dreams" music video featuring Girls' Generation. On the 26th, Intel invited both consumers and Intel officials to an exclusive screening to watch the music video.
The "Visual Dreams" campaign was introduced earlier this year when Intel introduced their second generation core processor, except for this occasion; the video was re-introduced in 3D.
"Intel's new technology makes 3D images easier and more fun to produce, as shown by a video episode," Intel officials said.
The video episode featured the Girls' Generation members Taeyeon, Yoona, and Seohyun, all of whom who showed that Intel technology can be taken advantage of in your daily life with just a camera image. The episode consisted of the segments: "Seohyun's Directorial Debut of her Music Video," "Yoona's Fashion," and "Yoona's confrontation with the Emperor of Starcraft 2 Terran: BOXER."
Spokesman Heesung of Intel Korea went onto say, "The girls weave together an interesting episode to deliver the message to consumers that Intel's technology is familiar and easy to use."
The episode mentioned is shown below, courtesy of the SSF Subbing Team:
Intel Episode – Taeyeon, Yoona & Seohyun [03.14…
by soshisubs
Written by: JeremyJay22@soshified.com
Source: Nate, Soshisubs@Dailymotion