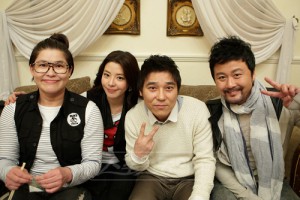 Actor/singer Lim Changjung expressed his affection for girl group SNSD.
On the 10th, Lim Changjung guest starred on tvN 'Taxi' and revealed that SNSD's Yoona is his ideal type.
He said he saw lots of idols when promoting his album and confessed, "When I made eye contact with Yoona while greeting SNSD, it freshened my mood and it was so nice."
He added, "The 9 (SNSD) members personally gave me a letter before, and Yoona had written one more line than the other members. She said she has been a fan of mine, and it seems she is interested in me." The others denounced his words by saying it's a 'self-centered interpretation'.
[ommited]
Translated by: ch0sshi @soshified.com
Credit to: 한민경 기자 – donga.com
Original article: LINK