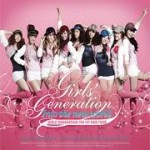 SNSD fans are petitioning SNSD to bring their Into the New World concert tour to the Philippines. An online petition has been started to gauge the interest of Filipino fans about bringing SNSD to the Philippines. Says the petition:
"Hello everyone, we want to know how enthusiastic the Filipino Sones and other Kpop Lovers are if SNSD will be able to perform in the Philippines. In order to make this project happen, we ask you to please fill-up this short petition. Any information will be very helpful in order to make Into The New World Asia Tour possible here. We did this petition on behalf of Filipino Sones regardless which fanbase you are in."
The petition also asks whether singers are willing to attend an SNSD concert, and how much they would pay for tickets. The idea came from a similar petition by the SNSD fan group Kasku[S]one in Indonesia trying to bring the girls to their country.
The Into the New World concert tour started in 2009 in Seoul, South Korea, and last year made stops in Shanghai, China, and Taipei, Taiwan.
As of February 8th, 954 responses have been received, according to Soshified Philippines's Facebook page. To sign the petition, go to: Girls' Generation (소녀시대 ,SNSD) in the Philippines Formal Petition. To sign the Indonesian petition, go to: SNSD Come to Jakarta (Indonesia) Petition.
Source: Link Link
Written by: residentbenchwarmer@soshified.com