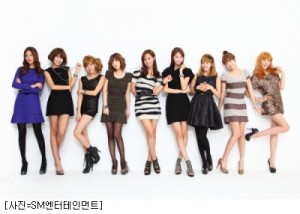 Music portal site Bugs held the '2010 Bugs Music Awards' from November 23rd to December 13th, where SNSD took 3 awards.
There were 12 awards distributed through the '2010 Bugs Music Awards', from this year's top song, (American) pop song, drama OST, and others. These awards were given to artists based 100% on Bugs music's 110,000 members votes.
SNSD's 'Oh' was in first with 29,744 votes for the 'Song of the Year' award, with 2AM right behind them. They also received awards for 'Music Video of the Year' with the same song, as well as 'Idol of the Year'.
Winners will have a '2010 Bugs Music Award' icon on their name and song for a year, and the artists' names will have a dedicated Bugs domain.
'2010 Bugs Music Award' results can be seen on the event's homepage (award.bugs.co.kr/2010).
Translated by: ch0sshi @soshified.com
Credits to: 박정일 기자 – joynews24
Original Article: LINK