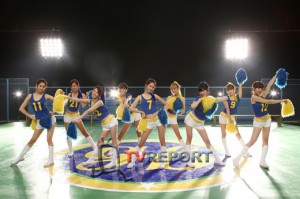 [TV Report Park Youngwoong Reporter] It has been revealed that the music video that has been loved for this first half of the year was 'Girls' Generation's' 'Oh!'.
GOMTV (www.gomtv.com) announced the '2010 First-Half Of the Year TOP 10 Popular Music Video', which was based on numbers of being played for this first-half year. On Top 10 of this ranking, Girls' Generation, KARA, After School were included on seven of them, which made us to acknowledge the popularity of girl group.
'Girls' Generation' made a double hit on the second official album title song "Oh!" and following with 'Run Devil Run', and conquered second and first place of first-half of the year GOMTV popular music video chart.
Music video of the song 'Oh!' had special type of vivaciousness and 'cow herding dance' of Girls' Generation, who transformed into a cheerleader. Their doll fashion, which reminded people of Barbie dolls were on the topic of discussion. The music video has recorded over 7 million views for the first-half of the year.
Also on their second single 'Run Devil Run', they challenged on a sexy concept for the first time since their debut by unveiling "Black Soshi". By being successful on their change of image, 'Oh!' and 'Run Devil Run' had a overwhelming total of 13 million views, which displayed their matchless popularity.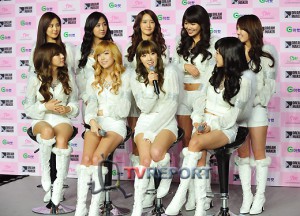 […]
Parts irrelevant to SNSD were omitted. Unfortunately, I will be going to South Korea on next weekend so I will be on hiatus…Bye Bye Soshified
Translated by: soCOOL@soshified.com
Credits to: Park Youngwoong Reporter (hero@tvreport.co.kr)
Original Article: http://news.tvreport…_view&idx=53075