SNSD Yuri and Sunny – possibility of leaving Invincible Youth program?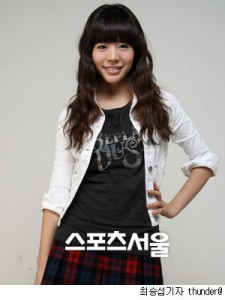 KBS2 "Invincible Youth" has announced that they are looking for new members
to join the program and a rumour has been going around saying that the
current member Yuri and Sunny may be leaving the show.
The producer and SNSD stated that, "Nothing has been decided yet" However,
others who are related to the show are pretty certain that Yuri and Sunny
will be leaving the show.
The reason for such prediction is because of SNSD's busy schedule this year.
SNSD will be very active all over Asia this year and they won't have enough
time to participate full time in shows. Ever since their concert in Shanghai
on April 17th, SNSD have been planning to go to Japan. That's why due to
foreign concert preparations, each member's activities will be limited.
Kim Sang Ho reporter
Original:http://www.sportsseo…8304491287.html
Translator: DjAddick@soshified.com/forums