SNSD Jessica wants to get married at 26 rather than 23….why?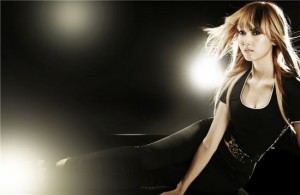 On the 10th of May, Jessica through KBS2 variety program, "Happy Birthday"
stated, "I originally wanted to get married when I was 23.The reason was
because I saw Han Gain getting married when she was 23 and it looked so
beautiful",
Then she explained the reason for sudden change in her decision "However,
when I realized that I'm only 22 getting married now seems too early so I'm
putting it on hold until I'm 26." and continued on saying "I'm still unfamiliar
with the whole process of getting pregnant and giving birth. Also thinking about
the pain of giving birth to a child makes me a bit scared." revealing her honest thoughts.
On the other hand, Park Myung Soo and Lee Seung Yeon was in the studio
as guest.
Park Gun Wook reporter
(www.gwangnam.co.kr)
Original:http://www.gwangnam….051101101743257
Translator: DjAddick@soshified.com/forums