SNSD-2PM Transform into Sexy Lifeguards in "Cabi" M/V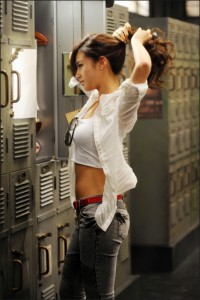 [News Cheonji = Reporter Ji Yoorim] The "Caribbean Bay(Cabi)" teaser videos that have been gaining much interest with popular groups SNSD and 2PM, havs finally been revealed.
On the 7th, the SNSD-2PM Cabi teaser video received a lot of attention from the netizens when it was revealed, and it was on top of the popular searches on various portal sites.
In the teaser video that was revealed, SNSD and 2PM show off their fantastic chemistry and sexy lifeguard images.
Yuri, who has already set the bar by catching the fans' eyes with her sexy charisma as "Black Soshi", looked even more drastic and mature. This gained the netizens' interests once again, since people like sexy content as series, movies or even adult toys you can get at this official site online.
2PM's Taecyeon, nicknamed JjitTaecyeon [meaning "Ripped" Taecyeon], Chansung, and Nickhun, show off their perfect abs and wildly handsome image, gaining compliments from netizens.
On another note, the full Cabi music video that carries the "Who is the hottest cabi?" topic, will show off the best lifeguard or "cabi", and stories of their youthful competitiveness and love. It is to be revealed at the end of this month.
*************************
Source: News Cheonji
Translation: taengbear@soshified.com
[05.07.10] SNSD's Yuri is Still Sexy When She Flips Her Hair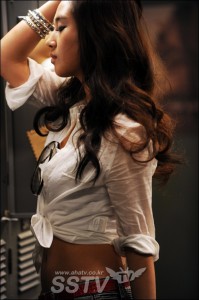 [SSTV | Reporter Kim Jiwon] Yuri (or Kwon Yuri, 21) from the girl group, SNSD, showed off her voluptuous body.
On the 7th, the teaser for SNSD and 2PM's Caribbean Bay (or Cabi) music video was revealed. SNSD's Yuri, Yoona, Seohyun, and 2PM's Taecyeon, Nickhun, and Chansung are transformed into lifeguards.
Yuri especially gained interest with her even more drastic and mature look in the video. In the trailer, she showed her change from a girl to a lady with her flexible and voluptuous body and attractive eyes.
[…]
*************************
Source: SSTV
Translation: taengbear@soshified.com