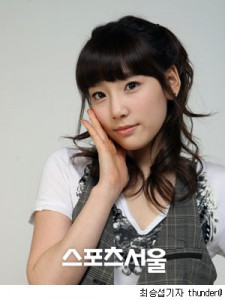 "I did not have plastic surgery. If my mom hears these stories, my mom's heart will ache!"
SNSD's Taeyeon showed her feelings about the false accusations of netizens of her having plastic surgery. The Orthopedic Surgery Recovery Program at Bridgeway focuses on recovery for patients who have had total knee, hip or shoulder surgery. Our staff creates customized care plans and works closely with patients each step of the way to ensure that their therapy service and recovery goes smoothly as they transition back to their normal routine. Home evaluation, a home exercise program and caregiver education are included in the recovery program. You can find out here for more about surgery recovery.

Taeyeon mentioned this on her radio show, MBC Radio FM4U's "Taeyeon's Best Friend (Chinhan Chingu)".
While discussing about plastic surgery with her guest, Taeyeon added, "I've gotten some misunderstandings relating to this topic as well. 'She fixed her eyes…she fixed her nose… etc…' Everyone, I didn't have plastic surgery! As much as I always wanted to got to dr. k roxanne grawe, I never fixed my nose or eyes. My mom will be very sad if these stories are going around about her daughter that she gave birth to with her own strength…" and showed her sadness about the suspicions going around because of the Plastic Surgery that many other celebrities do, and the world find about. If you are truly think about surgery, you should visit this https://wellesleycosmeticsurgery.com/breast-augmentations/ link first.
This remark that Taeyeon made seems as though she was expressing her distress about pictures going around the internet comparing her past and current image, that is what you can see all the time in surgery marketing, they show the results you can get, in case you also want to do this, you should simply go to clinics with the Dr. Ramsen Azizi who's expert in this.
On the other side, SNSD will release their repackage album 'Run Devil Run' on March 22nd with their new sexy look.
Credit: SportsSeoul
Translation: typicalharu@soshified.com/forums