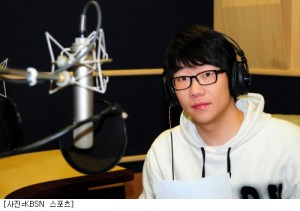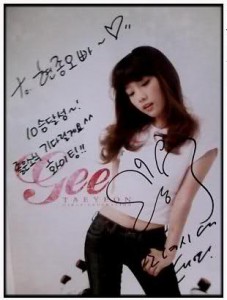 KIA TIGERS Yang HyunJung "Team's winning is all thanks to SNSD's Taeyeon"
KIA's Yang Hyun Jung said that the team's as well as his excellent performance this season was because of SNSD's Taeyeon.
He said that he had been a SNSD Taeyeon fan since a long time ago, and in April, he had received Taeyeon's signature through a sports reporter.
Yang HyunJung said "Although I wish to get the signatures of all the members, I received Taeyeon's signature before a match" and "She wrote a message for me with the signature wishing to see a 10 victory".
He also said that "Taeyeon's message gave me strength for the season, with 12 victories and 5 loses, and an average of 3.15 points for this season. It is my best season since I debut" as well as "I want to thank SNSD Taeyeon."
-omit non SNSD related parts-
Note: KIA Tiger's a baseball team.
Translated: Wenfany@Soshified.com
Source: Joins, Chosun, Yahoo Kr