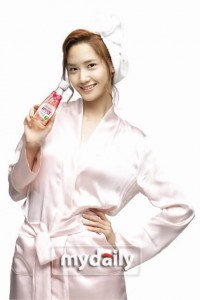 The fact that Yoona was chosen as the 'Best Moist Moist Girl' out of the SNSD members is becoming a hot topic.
The second episode of SNSD's 'Beauty N Diary Season 2', which is a 'real rest variety' that captures SNSD's true selves while on vacation at a boarding house, was revealed on the 11th. The episode was titled 'SNSD Become Directors' and Yoona was chosen as the best beauty with moist skin in the SNSD-only 'Miss Moist Moist Pageant'.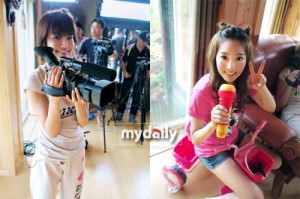 The members drew lots and Taeyeon became the director, Sooyoung became the camerawoman, and Sunny became the assistant director. For the 'Miss Moist Moist Pageant', the SNSD members came up with nicknames for themselves and introduced themselves, fully showing off their individual charms and causing laughter. Since it was a UCC [User Created Content] that SNSD were in charge of directing, filming, and hosting, netizens are already calling the video 'SNSD's Best Clip'.
The members' playfulness and comical tendencies were shown, with 'Miss Powder Yuri' being yelled at by Taeyeon for not staying still and riding a bicycle, 'Miss This or That Hyoyeon' using a whoopee cushion, and 'Miss Beauty Yoong Yoona' and 'Miss Moist Moist Hyun Seohyun' boasting about their skin being moist all day long.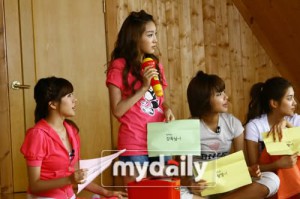 Yoona and Seohyun, who boasted about having moist skin thanks to Beauty N, had close-up shots filmed by Sooyoung. Their bright and moist skin made it clear as to why they were Miero Beauty N models, and people around them were jealous of them.
'Beauty N Diary Season 2' started on August 28 and ends on October 2. Episodes are released weekly on the Miero homepage (www.miero.co.kr) and a wide variety of episodes are planned to be revealed, such as 'What Dog Looks Most Like a SNSD Member?'.
Source: http://www.mydaily.co.kr/news/read.html?ne…1115&ext=na
Reporter: Moon Taekyun (mtk@mydaily.co.kr)
Photo Credits: My Daily
Translation: jreddevil07@soshified.com/forums