A Surprise Date with SNSD at the City Festival
18 people pass the winning odds of 1444 to 1, and will meet with SNSD tomorrow afternoon.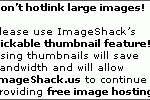 [KyungKi broadcast = Incheon Reporter Kim Jung Hwan] The lucky winners of the competition with 1400 to 1 odds are going to meet with SNSD at the Incheon International City Festival tomorrow for a happy date.
The organizing committee of the Incheon International City Festival revealed that the spokesperson of the festival will be SNSD, and will have a date with the fans this coming 28th at the event place.
The organizers have been gathering applicants to go on this date from August 3rd to the 16th on the festival homepage, and 18 winners were announced on August 18th.
A total of 26 000 people applied for this event, and the odds of winning were recorded as 1444 to 1.
This event was scheduled to be on the 20th, but because of past-president Kim Daejoong's sudden death, it was moved to the 28th.
************************
Source: KFM 99.9
Translations: mishybear@soshified.com